Mary Rachel Carson, her family, friends and all that loved her.
Don't Let this crime go unsolved
1-888-LOCK-U-Up
Up to a
$41,000 Reward
Reward from Crime Solvers up to
$1000
$40, 000 Private Reward
http://maryrachelcarson.com/forum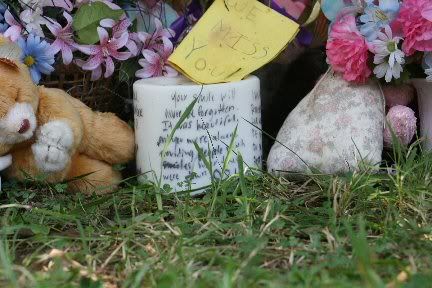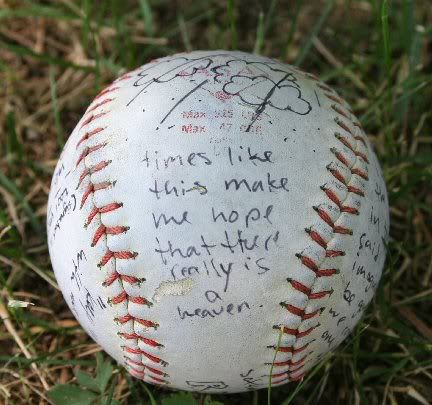 It was a quiet morning, a Sunday morning, people getting ready for Sunday School and Church services, a morning, a day no one will ever forget.
Especially those in the quiet, close knit community of Kings Grant, located inVirginia Beach, Virginia... when they heard the breaking news that one of their own, Mary Rachel Carson, known to most as Shellie...was found murdered less than a mile from her home.
A passerby happened to see a bike lying in the grass, near some bushes, he stopped to investigate, and that's when he came upon the body of Shellie.

August 14th 2005 has forever changed lives... a day most people will never forget... the day that Bill and Charlotte Carson's' daughter was brutally taken from them at the hands of a vicious killer, a coward. The day that Andrew "Drew" Carson lost his sister, grandparents lost their granddaughter, friends and neighbors lost a dear sweet friend, members of the area lost their security in their own community, a community that has always been close, neighbors looking after neighbors, a happy smile, a friendly wave, a lending hand to those in need is what Kings Grant has always been.. Now... an intruder has come and overstepped boundaries, has taken an innocent young girls life, has taken her away from her family.

Mary Rachel Shellie Carson isn't coming home today, nor tomorrow, or the day after. Her life was ended at the hands of a coward, a killer, a murderer on that early Sunday morning the 14th of August 2005.

If you have any information we urge you to call the Crime Line at 1-888-LOCK-U UP