This group is a group effort
of posting a daily ezine with POSITIVE posts only. Submissions can include affirmations, messages of the day, pictures, quotes, poems, and the like. No advertising services or soliciting members. No negative posting.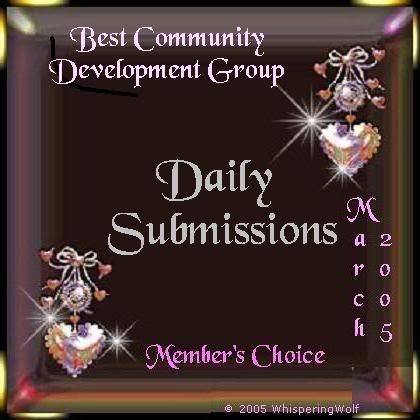 9 years ago
(20 replies)
|
Hot!
Last reply by Lqtrade :
http://www.aliexpress.com/product-gs/424986217-Solar-bag-business-bag-briefcase-bag-fashion-bag-wholesalers.html?promote_type=self_product_promote&seller_member_seq=200093036&tracelog=Point_Products...
more»
anonymous
11 years ago
(90 replies)
|
Hot!
Last reply by Anonymous :
Thanks for coming, Elizabeth. *hug* *thanks* ...
more»
Feeds from the Web
There are currently no feeds available.
No group connections were found