This group is for friends and
families to post the names and pictures of Care 2 Members that have passed away. To remember least time forgets....
In Memory Of OUR FRIENDS of CARE 2 Who Have Passed Away.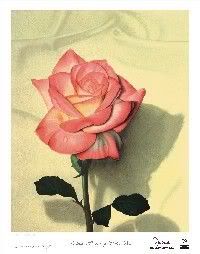 A Sioux Prayer
Translated by Chief Yellow Lark - 1887
Oh, Great Spirit, whose voice I hear in the winds
Whose breath gives life to the world, hear me
I come to you as one of your many children
I am small and weak
I need your strength and wisdom

May I walk in beauty
Make my eyes ever behold the red and purple sunset.
Make my hands respect the things you have made
And my ears sharp to your voice.
Make me wise so that I may know the things you have taught your children.

The lessons you have written in every leaf and rock
Make me strong--------!
Not to be superior to my brothers, but to fight my greatest enemy....myself

Make me ever ready to come to you with straight eyes,
So that when life fades as the fading sunset,
May my spirit come to you without shame.
3 weeks ago (49 replies)
Last reply by Apolonia :
A week ago passed my dear friend <img src="https://dingo.care2.com/pic...
more»
1 year ago (6 replies)
Last reply by Vinnie :
Hi Jenny, where are you? I hope you are well. I miss you so much.   btw.. "WolfLuvR, Lola Richards from Dog Lovers Group passed away abo...
more»
2 years ago (6 replies)
Last reply by Vinnie :
  Long time no see which could be a good thing because it means we haven't lost any members that I know at least. I hope everyone is well. I was feeling sad tonight so that's why I stopped in because...
more»
Feeds from the Web
There are currently no feeds available.
Host Announcements
There are no host announcements.
No group connections were found