We can do better. We should
have been doing better. Why we haven't is a question worth exploring. If we do, we can take the steps necessary to achieve a better future. Let's join forces to answer these questions. We may surprise ourselves.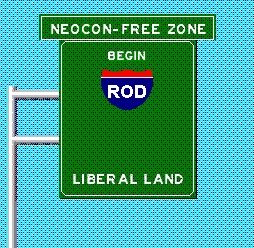 Links below will open in a separate browser window:
ACLU
Alliance for Democracy
Bill of Rights Defense Committee BORDC
BlackBox Voting
CapitolHillBlue
Center for Constitutional Rights
Center for Media and Democracy
Center for Voting & Democracy
ChomskyTorrents.Org
Citizens for Legitimate Government
CSPAN
Democratic Underground
Dissident Voice
Documentary Film Network
Election Fraud News
Fact Check
Fairness & Accuracy in Reporting
Friends Committee on National Legislation
Green Is The New Red.Com
Greg Palast
Harmony's Home Page:Civil Liberties Links
IndyMedia.US
Information Clearing House
League of Pissed Off Voters
MoveOn.org
National Election Archive Project
OpEd News
Open Debates
Open Secrets
Open The Government
Papers Please!
PatriotDaily.com
Pledge of Action to Stop a Stolen Election
Progressive Democrats of America
Project Censored
Public Citizen
Reclaim Democracy!
The Center for Public Integrity
The Kieding Report
This Time We're Watching
United for Peace & Justice
Unknown News
Virtual Citizens
VoterGate
Voters Unite!
We The People
WorkingForChange
Obviously this is not a complete list, but it's a start
Feeds from the Web
http://www.comedycentral.com/rss/colbertvideos.jhtml
MyAntiwar.org
Democracy Now! Audio
No group connections were found