This is a place to learn about ALL animals and post petitions on all animals. I encourage all members to be as active as possible and check back often for new petitions!!
Members: 237 Code of Conduct
Visibility: open
Membership: open
Group Email: ani_edandpetitions@groups.care2.com

This is a site that shows you the small work I do with rescue and the dreams that I have to eventually make it a bigger place so I can take in all animals!
www.freewebs.com/lucysrescue/index.htm


Click on the flashing button below to check out the merchandise! All proceeds go to Lucy's Rescue Sanctuary.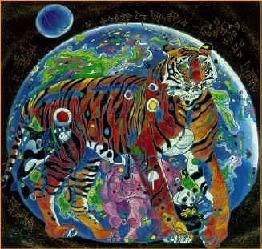 We as humans have the ability to help the animals of this world! As a member of this group this is just one small way of helping the smaller and less fortunate than us. We need to stand up for our animals on this earth. If not us than who? I know that each and everyone of you that join this group have a great compassion for animals or you would not have given it the time of day so please try to be as active as possible even by just signing the petitions! Some of you have no idea what one signature can do for these animals or what one click of your mouse can do for them. In this group all animals will be included. We will not single out any animal! Thank you and may every thing you give here be given back to you 10 fold!! Peace and Love, Tiffany
| | |
| --- | --- |
| Group Communication | |
This is a message from my friend Andrea Furlong:

Hi Everyone,

My cat Beanie has a rare hereditary condition that has caused her to slowly become blind. She is now only four years old and completely blind, and needs cataract surgery to restore her sight so she can enjoy the things she once did. I was devastated when I found out about her condition, but ever since I found out about Care2 and all of the kind, caring people out there my hope was restored. So far we've been doing well with Beanie's Donation Fund!We have received $405.12 toward our $3000 goal thanks to our wonderful sponsors. Unfortunately, donations have begun to slow down, so we are reaching out to the Care2 community. I hope if you haven't done so yet you will come visit Beanie's site to read about Beanie and her condition. Donations can be made right on her site. You can also look at pictures and view vet confirmation letters/appointments and a contract I signed. We also have a special page dedicated to all of the great people who were kind enough to donate to Beanie.
Thanks so much for all your help! Feel free to email me with questions! My site is listed below.


~Andrea
http://my.care2.com/afurlong86

When visiting her page this is the information you will see in her billboard that is posted:



Please read my share blog on the right and help by and donating money for Beanie's surgery via paypal at:https://www.paypal.com/

(Just click on the send money tab)

All you need to do is type in my email address (The name is listed as Eric Greenlaw though...that's my boyfriend's name) and you're on your way to helping to improve the quality of life for Beanie:

andrea_furlong@umit.maine.edu

(NOTE: There is an underscore between Andrea and Furlong, so it reads andrea_furlong)

Here is the paypal website that proves I am a verified user:

https://www.paypal.com/us/verified/pal=andrea_furlong%40umit%2emaine%2eedu

I posted some vet confirmation pages under the photo section on the right, so go ahead and check them out!!.
We have several wonderful sponsors so far! Under Shares on the right you will see a tribute that keeps track of our sponsors and the amount of money we have raised so far! Every penny brings Beanie closer to reaching her goal! Thank you! UPDATE: Beanie's appointment with Dr. Koch on March 9th went as planned. I will be scanning the vet reciept very soon!

UPDATE: Beanie is now supported by my good friend Patrick, who donated his time and effort to make Beanie's Donation Fund part of his website! You can go to this page to browse and buy all kids of things with Beanie's picture on it! Thanks Patrick!!
http://www.cafepress.com/sliceofparadise/1174860Thank you very much for your generosity! It takes people like you to make a difference.

~Andrea



I just want to thank any of you that do help in any way possible with Beanie's surgery! Peace, Love and many Blessings to you all, Tiffany



Tags:
more »
There are currently no feeds available.
Member Sharebook




( Use tag: *group:ani_edandpetitions* )
| | |
| --- | --- |
| Focus: | Animal Welfare |
| Action Request: | Petition |
| Location: | Germany |
Please help the dogs of "SOSCoky" - the Canile of Santa Maria di Castellabate, Campania, Italy - in
signing our petition
. The area of the Canile is placed at a former rubbish-ground without infrastructure. There is no electricity and water. Many of the dogs are sick - suffering of Leishmaniose, Ehrlichose or other diseases. Already five years ago the municipials have promised a new area for the Canile, but 'till now nothing has happened.
It is time for keeping promises now!!
Join our petition please!
Thank you!!
http://www.thepetitionsite.com/1/quotsoscokyquot---the-canile-of-santa-maria-di-castellabate
http://www.neuburger-tierhilfe.de/
Tags:
| | |
| --- | --- |
| Focus: | Animal Welfare |
| Action Request: | Petition |
| Location: | United States |
A desperad plea for more signature's! Signing alone is good but not enough! Please forward this message and cross post in other groups so we can truly make a difference.
http://www.thepetitionsite.com/2/animal-abuse-in-his-hyest-form-please-sign
I would like to ask everyone to sign my petition against the monsters who throw animals to the ground and then skin them ALIVE for their fur.

If you have time please watch the film (not for sensitive souls) and send it to all your friends.

The film is just a horror show and it needs to stop now I have put a lot of time into this but there are just not enough signatures yet to make a difference.
You can do even more by
1) putting this message in your own group or crossposting in other Care2 or myspace groups.
2) Copy & paste

the URL's displayed below, or you can find it at the petition site itself next to the video and above the picture of the fox, and create a banner for the petition
3) Put the link for this petition on your billboard on your personal petition site, and don't forget to forward, forward, forward!!!
URL; (only if the website where you want to put it supports JavaScript, unlike myspace, if not try step 2)
<div id="peSiteTargetDiv646679262"><a href=
"http://www.thepetitionsite.com/"
style="display: block; width: 252px; text-align: center; font-size: 8pt; font-family: Verdana,sans-serif;">Petition powered by ThePetitionSite.com</a></div>
<script src=
"http://www.thepetitionsite.com/js/widget.js?petitionID=646679262"
></script>
Step 2; copy and past this code into myspace or other websites that don't support javascript.
<br><br><b><font size="2">Help us ban live skinning of animals!!</b><br><br><a href=
"http://www.msplinks.com/MDFodHRwOi8vd3d3LnRoZXBldGl0aW9uc2l0ZS5jb20vcGV0aXRpb24vNjQ2Njc5MjYy"
>Please Sign our Petition Today</a></font><br><br>
for your billboard on CARE2;
Please sign this petition! Against monsters who throw animals to the ground and skin them alive for their fur.
http://www.thepetitionsite.com/2/animal-abuse-in-his-hyest-form-please-sign
On behalf of the animals and myself, thank you very much!
Sven
Tags:
(PLEASE CLICK ON THE PETITION LINK AT THE END TO HELP)


It looks like animal testing will continue for the time being,

according to

a UPI story by Shaun Waterman

, which I've excerpted here:
"NYSE defies animal extremists

By SHAUN WATERMAN
UPI Homeland and National Security Editor

WASHINGTON, Dec. 29, 2006 (UPI) -- The decision by the New York Stock Exchange to list a medical research company targeted by animal rights protestors on a new electronic market where shares can be traded anonymously is being hailed as a victory by animal researchers.

Life Sciences Research, Inc., a Princeton, N.J.-based medical research firm that specializes in animal experiments announced just before Christmas that it had settled a dispute with the NYSE, and would be listed on the exchange's new all-electronic trading platform called Arca.


"We're thrilled," the company's Chief Financial Officer Richard Michaelson told United Press International. "It is a totally anonymous trading environment," he said of the new electronic exchange. "In our situation that is a big advantage."

Life Sciences Research, Inc., is the parent of U.K.-based Huntingdon Life Sciences, and has been targeted on both sides of the Atlantic by animal rights activists organized under the name Stop Huntingdon Animal Cruelty, or SHAC..."



However, 'business' for Life Sciences Research, Inc. could turn very, sour very fast... and millions of frightened, defenseless, innocent animals currently slated for repeated, often excruciatingly painfull procedures, violent treatment, and hopeless lonely deaths could suddenly be free...

if The Dr Hadwen Trust for Humane Research, and other animal and consumer protection grou

ps have anything to say about it!!!


AND ALL OF YOU CAN HELP... NO MATTER WHERE YOU LIVE!
"The European legislation governing EU animal experiments (Directive 86/609/EEC), is now some 20 years old, desperately out of date and in urgent need of review. The European Commission has recognised this and a review is now underway. The Commission has also launched an 'Action Plan' that explicitly states "The final aim is to replace animal experiments with methods not entailing the use of an animal."

The revision of Directive 86/609/EEC provides an unprecedented opportunity for the European Union to increase efforts to replace all animal experiments through carefully targeted and co-ordinated research to develop, valid
ate and implement non-animal methods. This could save millions of laboratory animals and improve the quality of research and testing."


- Please see more info and SIGN THEIR PETITION by clicking this link -
It will happen in the EU. It will happen everywhere!
Imported from external blog
Tags:
animalrights
vegan
cruelty
more »
MY NEWEST GROUP CONNECTIONS
MEMBERS NEAR YOU
Advertisement

Our sponsors help keep this site free!


Advertisement

Our sponsors help keep this site free!