anonymous
Prison Ministries! December 04, 2007 8:08 AM

Last night on the news, I heard that the US congress has passed legislation against the prison ministries, and do not know anymore than that, but I urge you to pay attention to this peice of news because I'm not sure how this will affect the many churches that are involved in prison ministries! Hopefully, I will be able to tell you more later, after finals are over! In case I can't for some reason, especially internet problems I urge you to read the news, listen to the news and search the internet. Ask your congressmen and find out what is going on, how will this affect Christians in restricted countries?
In Christ love and compassion,
Your sister in Christ,
Donna
[report anonymous abuse] [
accepted]
jesus in jails December 04, 2007 11:08 AM



they want to take God out of our lives because this is Satan's world.  but us christians have to stick together and fight because we are God's children and have to be there for a Father just as He is here for us.  they may be able to remove God from everywhere, out of sight out of mind, but not so if you really believe and love God.  if they win, it will only be for a short while victory and then they will find out the truth.

God Bless Us All

[
send green star]
anonymous
December 04, 2007 2:57 PM

I agree!
Donna
[report anonymous abuse] [
accepted]
December 04, 2007 3:03 PM

Its getting worse every day taking our rights away.
Its going to be a rough battle with them taking God out of every thing. Satan working hard in to system.
[
send green star] [
accepted]
anonymous
June 02, 2008 5:28 AM

WHAT SOME CHRISTIANS PRISONERS HAVE TO DO NOW IN SOME PLACES!
READ pages of the bible that have been torn out and memorize the words while no one is looking.
Depend solely on Jesus with no guidance from those who are teachers.
Remain strong in the faith, in the face of violence and degredation.
Keep their faith in Jesus a secret!
Use codes and meet under pretense of other purposes to meet with other brothers and sisters!
[report anonymous abuse] [
accepted]
anonymous
http://www.care2.com/c2c/groups/disc.html?gpp=795&pst=1227172 June 02, 2008 5:29 AM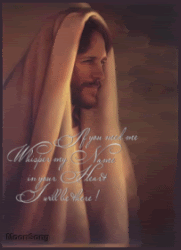 [report anonymous abuse] [
accepted]
January 07, 2010 8:50 AM

Update on Alimujiang Yimiti

Alimujiang Yimiti, a

Chinese house church leader

, has already been in prison for more than two years. On Nov. 7, he was sentenced to 15 years in prison for "providing state secrets to overseas organizations," according to

China

Aid Association. Neither his lawyers nor his family expected such a harsh sentence. Please send Yimiti a

letter of encouragement

to let him know you are praying for him. Tell your friends about Christians who are suffering in China, and encourage them to pray for and write to Yimiti.
Your letters make a difference; they can result in shorter prison sentences for those accused. Write to Yimiti and let him know you are praying.





More Info...




Alimujiang Yimiti
[
send green star] [
accepted]