Member/Weather Updates February 01, 2007 5:16 PM



Let us know how you are doing, what all is going on in your neck of the world and anything else.

As for me, winter down here has been the usual for South Florida. Brief periods of cool downs, followed by rainy hot weather. Basically just like the climate we get year round only a little stranger. El Nino has had some effect on the weather patterns here, but it seems that the jet stream is not following the typical El Nino pattern and has started to send down somewhat dry cold fronts. That should change unfortunately for the Super Bowl weekend because we are looking at about 100% chance of rain on Sunday.

SpiritEagle

[
send green star] [
accepted]
Hello everybody - How are you all? May 12, 2007 4:57 AM

Happy to see this group is still at Care2. Looks like a challenging time is ahead, weatherwise, this summer. Here in Idaho, we seem to be facing drought. Ever since Katrina, It has become part of my daily prayer activity to include al the people whose lives are impacted by storms . The sufferng does not end when the news media pulls out of town. [
send green star] [
accepted]
May 12, 2007 8:38 AM

I seriously wish that we could get some rain down here. As of right now we are in Phase III water restrictions and seeing major smoke/haze due to the fires up north. Rainy season has already started yet we have not seen a drop of rain here in South Florida. Andrea was supposed to have given us some rain, but all we have gotten courtesy of her is smoke. [
send green star] [
accepted]
Blogging location May 19, 2007 1:03 PM



If someone wants to contact me outside of here, the only other place that I can be found is at www.wunderground.com in the blog section. Blogging name is PlywoodStateNative and I can be found either in: Dr. Master's blog, Weatherguy03's blog, or ryang's blog. Also there is a ton of information in all blogs there, so if you want to learn more about weather just drop in and have a read.

[
send green star] [
accepted]
May 24, 2007 8:00 PM



This was todays news in Missouri---referring to a few weeks ago--update:    No drought for us: Click on link for story

 

Missouri Flooding Not As Bad As Feared River Reaches 6 Feet Above Flood Stage, But Falls Short Of Dire Predictions


[
send green star] [
accepted]
May 25, 2007 5:30 PM



Current Alerts, Watches and Warnings for Missouri

http://www.weather.gov/alerts/mo.html

Updated a every few minutes

[
send green star] [
accepted]
Twister in Southern California February 07, 2008 1:09 PM



This very thin white funnel cloud in the distance was just to the west of hwy. 99 south of Bakersfield, CA.  The weather was very volatile that day.  I was driving pretty fast and my daughter took the photo, 1/27/08.

Not sure if it's a twister or a "land spout" if there is such a thing.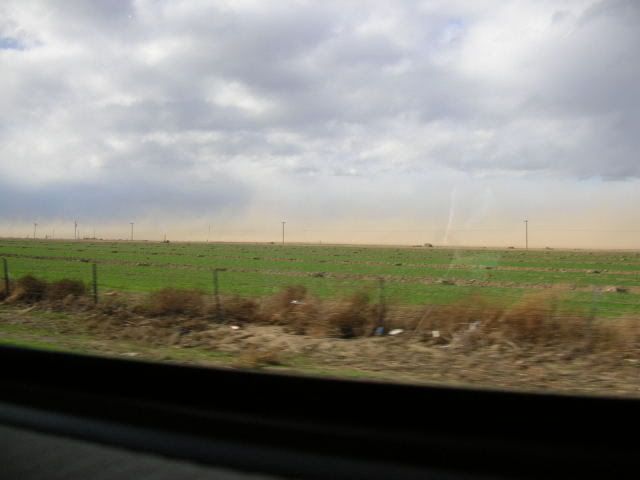 I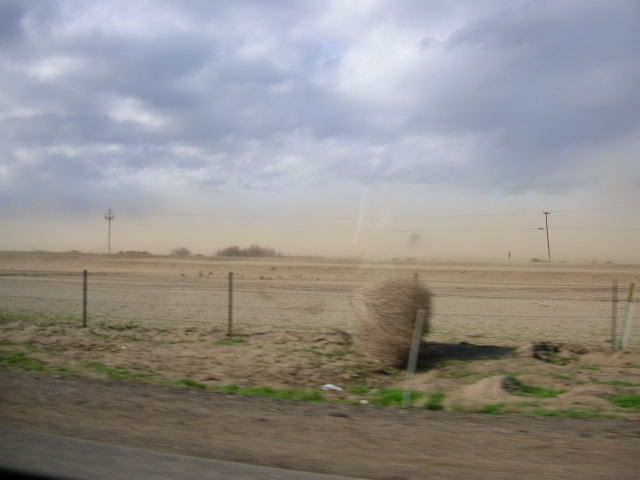 [
send green star] [
accepted]
Great photos.... February 07, 2008 1:15 PM



The weather here in the NE is very strange, as soon as snow appears, rain & sleet come to wash it into the rivers. We are once again under a flood watch!

It is not that we have had so much water/snow/ice this year, it is the frozen ground causing runoff into the rivers. I fear that we will once again have drought for the farmers this summer as the deep wells have not filled up.

[
send green star]
Windy on Valentines day February 14, 2008 4:44 PM

Yesterday was HOT and sizzling in the 80's close to 90's. But since a coldfront moved through and Brawley (where I live) is between a low pressure system and a high pressure gradient...winds started to gust to about 45mph! We typically see these santa Ana winds in California. But not on Valentines day.
[
send green star] [
accepted]