HAPPY SPIRITED OCTOBER WISHES October 11, 2006 3:42 PM



HAPPY BELATED BIRTHDAY WISHES FOR SEPTEMBER ...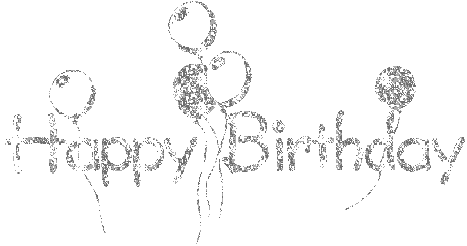 ALL YOU OCTOBER GHOSTS/GOBLINS & WITCHES
just wanted to let you know I was thinking of you.
and
for being you ~~~~

Kat

[
send green star]
August 07, 2006 8:43 PM

Happy early birthday Kimberley and Nicky
[
send green star]
BIRTHDAYS August 06, 2006 11:16 PM



LETS CELEBRATE!!!!

AUGUST IS HERE AND BIRTHDAYS ABOUND ..........
special Happy Birthday to 2 of my very favorite ladies -- my daughter Kimberley on 8/18 and Nicky my bookstore manager on 8/21
to all my other group friends and care2 buddies with birthdays this month... have a magnificent time.
be sure to write ....
 and send lots of cards and letters....
Kat

[
send green star]