"To promote harmonious living amongst all species we share the planet with! To reduce conflict in our world as much as possible"

Bellevue, WA, USA
female, age 67
married, 1 child
Speaks: English, French, Spanish
Joined Aug 12, 2006





As one who cares so much about the planet on which we live, as well as social justice issues and much more, I welcome you to visit with me! Let's create some networks and work together to save the species which we humans seem bent on destroying, and in the process learn more about them! I am passionate about life, the environment, and the killer whales which I study. I am a Masters Student (about to graduate!) in conflict analysis and resolution and the environment; thus, I care about many issues that create conflict, and am passionate about resolving conflict to create a more peaceful world! Come on . . . let's get to know each other!
GREAT MOTHER TURN THE WHEEL
TRUTH SURELY TO REVEAL
FOR THOSE WHO WATCH SILENTLY
ALL THE MYSTERIES SHALL SEE
SEASONS COME AND GO ON EARTH
TEACHING THE CIRCLE OF REBIRTH

Precious "Princess Tiffany"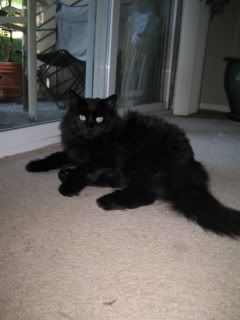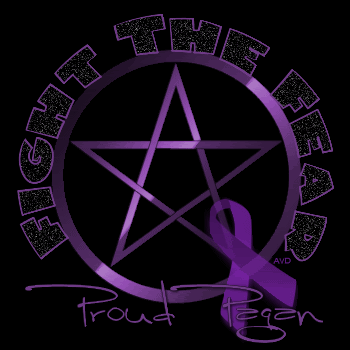 One of the strongest emotions is FEAR. When we fear something, we reject it. Only through conquering our fears can we begin to see the light that is within each and every one of us, regardless of spritual path. Thus, we need learn to "control the fear rather than allowing the fear to control us!" Each belief system is self-chosen by right . . . and so I pray that all who read this will find the courage to overcome their fears. Togerher we can make a difference. Blessed Be!




IN LOVING MEMORY OF ALL THOSE WHO MADE THE GREATEST SACRIFICE OF ALL SO WE CAN BE FREE. AND IN SPECIAL MEMORY FOR SGT. STEWART, WHO SERVED WITH MY HUSBAND IN QANDAHAR, AFGHANISATN , AND WHO'S WIDOW FOUGHT FOR THE RIGHT TO HAVE THE PENTGRAM DISPLAYED ON HIS HEADSTONE. BLESSED BE! WE MISS YOU ALL!!!

I would like to thank all my Care2 friends who have continued to send me messages, greetings, and love during the time I have been absent. I have now finished my degree and am awaiting receipt of it (it's in the mail!!! LOL) so I will have time to be around more. Your continued support and love means the world to me! Blessed be to all of you, and thank you again, from the very bottom of my heart! You are ALL AWESOME!!! Huggles, Maureen



And MERRY PART . . . Bright the cheeks and warm the Heart!


Joined
Aug 12, 2006
Activist Aspirations
Enthusiastic
Here for
Meeting Friends, Job Search, Professional Connections, Support a Cause
Group Host of
none yet
Groups
Cat Lovers, Defenders of Wildlife, Other*Mother*(OM)*Foundation.org, Owned by Cats, The New World Order, The Three and a Half Broomsticks, We the People of the United States in order to form a
Hometown
The World! =)
Homepage
http://www.orcaquest.org
Birthday
Nov 18, 1951
About Me
Outgoing, understanding, a good listener, fun, adventurous, alive, a "fighter," in that I fight for what is "Right," regardless of the subject matter. I love life, people, and animals!
Introduce yourself to Maureen
Lifestyle
Activist Aspirations
Enthusiastic
Political Leaning
Moderate
Wild Fact About Me
I have been an activist nearly all my life . . . participating from the 1960s to today!
My Philosophy
Live and let live, fairly take and fairly give!
What Gives Me Hope
Knowing that we have the ability and power to make changes in the world - that through our actions and beliefs we can overcome anything that we choose to.
If I were Mayor, I'd make the world a better place by
Promoting the recognition that "Different doesn't mean wrong - it just means different!" (Startin, 1975) By this I mean I would fight to ensure an egalitarian approach; one that recognises we are all in this life together, and those with different views or perspectives are not to be dismissed, but rather listened to and treated with respect, and their ideals are shared and understood.
What/who changed my life and why
My incredible husband Rob; he brought love into my life, gave selfishlessly of himself and provided my daughter with a "Daddy;" he continues to inspire me, care for me, and most of all, love me. For that, I am forever indebted; he's taught me patience, and through his kindness and sensitivity, brought the greatest gift in the world to me: Love.
Favorites
Quotation
"In theory, theory and practice are the same. In practice, they are not." Albert Einstein
Introduce yourself to Maureen
My Butterfly Rewards
Most recent activity (up to 500 gifts shown)
---
I've earned Butterfly Credits