"Essentials of Life Holistic Enrichment Center"

Louisville, OH, USA
female, age 63
married, 6 children
Doctor of Naturopathy (ND)
Speaks: English
Joined Dec 12, 2005





Please visit
ESSENTIALS OF LIFE HOLISTIC ENRICHMENT CENTER
on Facebook at
www.facebook.com/eolhec
I can also be found at www.vibraceous.com.

I no longer receive private messages here on Care2, although I still visit and take part in groups, news, petitions and shares when I can. My heart is still here with all of you and the causes here on Care2.

I can easily be contacted directly through the Essentials of Life Holistic Enrichment Center.

~ Vibraceous, ND


God, I offer myself to Thee--to build with me and to do with me as Thou wilt. Relieve me of the bondage of self, that I may better do Thy will. Take away my difficulties, that victory over them may bear witness to those I would help of Thy Power, Thy Love, and Thy Way of life.
May I do thy will always!"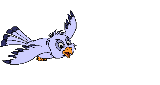 www.essentials-of-life.org

eolhec@aol.com



www.facebook.com/eolhec

Please LIKE our Facebook Page to stay up with the news!!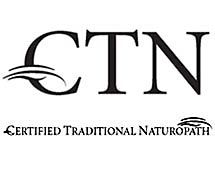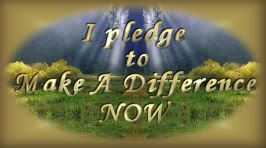 HAVE YOU TAKEN THE PLEDGE?
I am here because:
* I believe in making the world a better place.
* I believe in treating others with trust and respect.
* I believe everyone has something to contribute.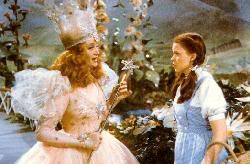 Are you a good witch or a bad witch?
Click2Donate4Free!!!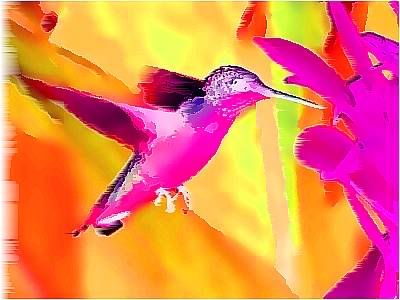 Hello, Everybody!
Please feel free to join any of the groups I host or co-host!
(One is by invitation, but don't be too shy to ask!)
~
Vibraceous, ND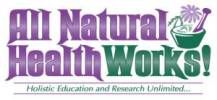 All Natural HealthWorks!
Join us as we work together to teach each other how to make use of various methods of natural healing and holistic health, such as herbs, natural foods, aromatherapy, prayer, massage, breathing techniques...anything not involving surgery or drugs.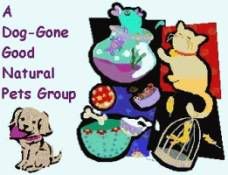 A Dog-Gone Good Natural Pets Group!
Here we discuss all-natural healing techniques as applied to our pets, i.e., all-natural diet, remedies, herbs, massage, Reiki...What have you used on your pet? ("Pets" meaning ALL of God's pets. They were all placed in our care!)
Organic for You and Pets Too!
A group to discuss or learn about organic eating and lifestyles for people as well as pets. Commercial pet food is so ingrained in our minds that we forget that pets and people should be eating real whole foods.
Calling All Disabled, Medicaid, SS, Medicare Recipients
This group provides helpful information on how to get the benefits you are entitled to and become better informed on all the Social Security and Medicare changes, and also to help find ways to have our voices heard by politicians. It is also to offer support.
SPIRITUAL ECOLOGY & PLANETARY SHAMANISM
A CLOSED GROUP for people interested in CLEANING UP SPIRITUALLY, MAINTAINING & SUSTAINING SPIRITUALITY in a Good Way, and connecting with PLANETARY SHAMANISM, concerned with all of the aspects of SAVING OUR PLANET & Honoring our Mother Earth! =sapan=
Vibe
I wrote a book recently!!!
"
God's Gifts of Healing:
The Essentials of Life!
"
by Dr. Jody Evans
"Vibraceous, ND"


Available NOW at
www.createspace.com/3889031
Watch the Video Trailers on my website at
www.vibraceous.com
ENJOY!!!
Joined
Dec 12, 2005
Activist Aspirations
undeclared
Here for
Meeting Friends, Professional Connections, Support a Cause
Group Host of
Groups
* ~ 5. A Haven For My Friends ~ In Memory & Honor of Agnes Corbett, A Dog-Gone Good Natural Pets Group, A Free Stuff Network (AFSN), ANGELS, ANONYMOUS R US, AUTISM Research, Resources, and Reality, Acoustic Coffee House, Activists Against Factory Farming, Addressing Global Warming, All Natural HealthWorks!, An Attitude of Gratitude, Animal Activists, Animal Lovers, Animal Wellness and Holistic Guidance for Animal Companions more »
Hometown
Hartville, OH
Homepage
http://www.vibraceous.com
Birthday
Dec 16, 1955
About Me
My mission in life is to help give folk medicine back to the folks. I believe there is nothing that nature can't cure. I'm very focused on that.

As for my personal self...I'm easy going and I love to laugh and have fun!
Introduce yourself to Mary
Lifestyle
Activist Aspirations
Political Leaning
Wild Fact About Me
I enjoy eating my yard! Hahaha! TRUE! Ain't that wild?
My Philosophy
I believe that healing is natural to life, and that the same healing power flows through us all...sometimes we just need to remove the blocks or have help in learning how to use the power which has been given to us.
What Gives Me Hope
It gives me hope to know that everything we need was given to us from the start in the air that we breathe, the water we drink, the plants that grow in our yard...everywhere I look there is hope! If there were not an order to nature the planets would all collide. That same intelligence is within all of life. I think the most hope, however, comes from realizing the love in our hearts.
If I were Mayor, I'd make the world a better place by
I would implement a program of natural health education and stop catering to the big dollar lie. (I would also select a non-human creature for my running mate...More than just people live here!)
What/who changed my life and why
When I was 12 years old there was a sign on the church basement wall which read, "With Awareness Comes Responsibility." From that moment in time I have been aware of my mission in life, and I have the responsibility to live up to that and to share it with others in the very best way that I can. My mission is to encourage and help others to heal through realizing our healing gifts. I have written a book to that affect, entitled "God's Gifts of Healking: The Essentials of Life!" by Dr. Jody Evans ("Vibraceous, ND")
Favorites
Quotation
"And God said, Behold, I have given you every herb bearing seed which is upon the face of all the earth, and every tree, in the which is the fruit of a tree yeilding seed; to you it shall be for meat." Genesis 1:29
Introduce yourself to Mary
My Butterfly Rewards
Most recent activity (up to 500 gifts shown)
---
I've earned Butterfly Credits