"Peace, Love & Catnip"

Walton, NY, USA
female, age 68
married
Speaks: english, feline-ese
Joined Feb 17, 2007





just another crazy cat lady
Looking for a new furry family member? Adopt from a shelter or rescue a stray ~ somebody out there needs YOU!

Purrs from Harmony & Pouncival (and me :-)

The Circle of Healing Purrs
is my online forum where you can request free Reiki distance healing and prayers for your cat. We specialize in felines, but requests for all animals in need are welcome. This is a multidenominational healing circle and all beliefs are respected; whether you channel Reiki, pray, send healing thoughts telepathically, ask angels or guides for help, or hold a ritual your good will is appreciated.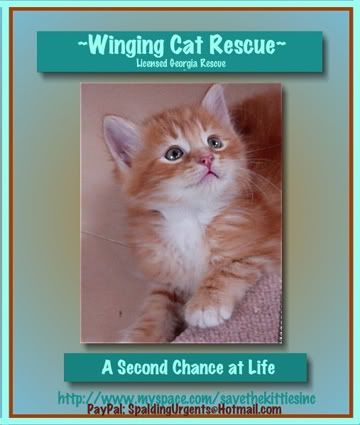 Meet some of the cats that the people of this wonderful rescue organization are trying to save and read some heartwarming success stories in the Care2 group
Supporters of Winging Cat Rescue
. And please consider joining us to help spread the word about their inspiring work.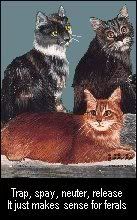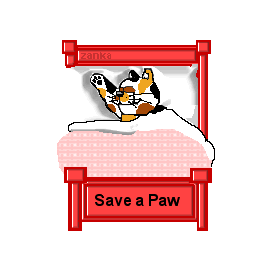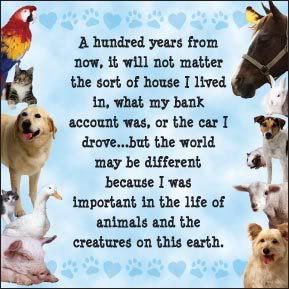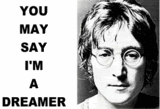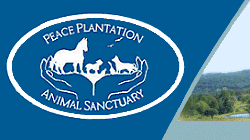 Joined
Feb 17, 2007
Activist Aspirations
undeclared
Here for
Meeting Friends, Support a Cause
Group Host of
Groups
ABCs of Money, ANIMCORD: Would you like to save abandoned animals?, Abolish Animal Abuse, Animal Activists, Animal Fanatics, Animals In Need - Can You Help?, BipolarGroup, Canine Concerns: Stop Puppy Mills / Dog Chaining & Fighting, Care2 Feedback and Suggestions, Care2 Princesses of Causes, Cat Addicts Anonymous, Cat Lovers, Come Together!, Don't Shoot The Cat -- a group against the hunting of feral cats. more »
Hometown
Brooklyn, NY
Homepage
http://www.catanna.com
Birthday
Feb 13, 1951
About Me
aka CatAnna ~ I'm an eclectic Pantheist and Reiki healer with a special affinity for cats, and moderate a free distance healing forum. Felines are our specialty, but all animals are welcome :-)

My first website was inspired by my own furry family and desire to spread the word about animal welfare causes. After 12 years of webaddiction, the cats and other critters are sharing their bandwidth with pages on Pagan spirituality, Reiki, drumming (I play doumbek and tar), music, meditation, trance and my one-woman jewelry business. I design and handcraft unique sterling silver and gemstone earrings, necklaces and pendants with spiritual, magickal, mythic and feline themes and donate 10% of GCJ's profits to animal welfare charities like Winging Cat Rescue.
Oops, can't forget the human love of my life :-) I've been married to John... carpenter, writer, designer of solar heating systems and fellow cat-and-nature-lover, for 20 years.

Though I'm pretty introverted, I enjoy meeting people who care about Mother Earth and all her creatures ~ who believe that enlightenment involves a life-long journey unique to each of us ~ who take time to truly get to know themselves and strive to express themselves honestly especially the bits that are considered a little weird by mainstream standards ;-)
Introduce yourself to catresea
Lifestyle
Activist Aspirations
Political Leaning
Very Liberal
Wild Fact About Me
(-: sdrawkcab etirw nac i
My Philosophy
What Gives Me Hope
networks like this
If I were Mayor, I'd make the world a better place by
Reward those who treat ALL living beings with respect and punish those who don't. Pass stricter laws against abuse & enforce them fairly, allowing no special privileges for the rich, powerful or well-connected. Ban animal experiments, ban hunting for sport or profit. Demand corporate and political accountability. Increase funding for no kill shelters, spay/neuter and humane education programs.
What/who changed my life and why
Favorites
Quotation
If people were superior to animals, they'd take better care of the world." ~ A.A. Milne, Winnie the Pooh
Introduce yourself to catresea
My Butterfly Rewards
Most recent activity (up to 500 gifts shown)
---
I've earned Butterfly Credits