R.I.P "Freya"

had him for 13 yrs, i was there when he was born and i was there when he passed


R.I.P " Inky"


she was freya's Mother, had her about 12 yrs. saved her life from flea infestation. i miss my "Witch Kitty"


R.I.P "Coco"

she was a rescue, would had been put to sleep for no reason, so i took her home and gave her another 8 yrs left of life.


R.I.P "Buddah"

Brought him home from work at 6 months of age, he was a loving kitty, even though he wasnt with us long , he still is in my heart.



R.I.P "Cheddar" and "Jaque"

They were my 2 pet rats, (cheddar had passed 1/12 before Jaque)
and because of Jaques recent passing 5/08 i wanted to wait to add them both togerher here.


R.I.P "Spidy- Mouse"

our pet mouse we had about 3 yrs, she was to be sold as a feeder mouse . she was too cute , so i took her home and gave her a good life til 3/09. we will miss you xo


R.I.P "Mr. Stinky Fins"

My Pet Betta That i had for 3 yrs,
Passed 5/09 He will be missed !

R.I.P "Tree Frog & Anole "

We had them for 4yrs they Will be missed.
Summer 2011


"Love your Mother "
<-- Me and My Husband



"Truth is Out There"



"Blessed Be"~*


<--- Cheaper than Buying Gas!!!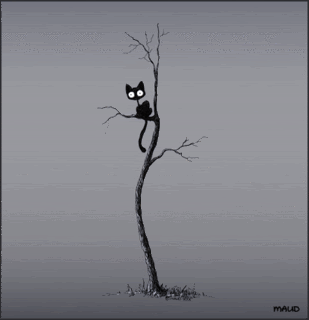 Hometown
DETROIT . MI
Homepage
Birthday
Sept 18
Languages
English
About Me
EASY GOING ,lover of animals and nature!
Introduce yourself to Pilar
Lifestyle
Pets
Dog
Activist Aspirations
Casual
Political Leaning
Religions
Pagan, This and That
Eating Habits
Not 100% health Nut
Wild Fact About Me
James Dean Is My 9th Cousin =D
My Philosophy
KARMA
What Gives Me Hope
MY DAUGHTERs & My Husband!
If I were Mayor, I'd make the world a better place by
CRACK DOWN ON ANIMAL ABUSERS, AND SEXUAL PREDATORS........
What/who changed my life and why
What Bugs Me
No Chocolate in the House!, Animal Abuse, Greedy People, Liars, Cheaters, lack of common sence
Passions

Inspirations

What Scares Me

Favorites
Role Models

Quotation
"I may not be the most beautiful, or the sexiest, nor do I have the perfect body. I might not be someone's first choice, but I am a great choice. I don't pretend to be someone I'm not, because I'm good at being me. I might not be proud of some of the things I've done in the past...but I'm proud of who I am today. Take me as I am...or watch me as I walk away."!
Interests
Wolves, ANIMALS, HOT WHEELS, HEARSES, NATURE, COMICS
Books
yes i have some, the ones you color in
Music
70's Music, 80's music, Stevie Nicks / Fleetwood Mac, Lady Gaga, Beyonce', Madonna. Almost anything, Freddie Mercury, LIKES ALL KINDS
Movies
Note Book, Nick Cage- Anything =), Practical Magic, marilyn monroe, Period Films, Eddie Izarrd Anything!, Action, Horror, Comedy......Etc, Johnny Depp Films, comic book movies, Animal Related =D
TV Shows
The Dead Files, Ghost Adventures, American Horror Story, The Walking Dead, National Geographic Channel, HGTV, The Haunted Collector, History and Discovery channels, Paranormal State - on A and E, ADDAMS FAMILY, ANIMAL PLANET
Favorite Foods
American classics, Medditeranean, Fruit and Veggetables, pizza, Avocados!!!, italian, potatoes, mexican food, ketchup, chocolate, PICKLES
Favorite Places
Cemetery's, Nature, under blankets, hot shower
Can't Live Without
CHOCOLATE
Introduce yourself to Pilar
My Butterfly Rewards
Most recent activity (up to 500 gifts shown)
---
I've earned Butterfly Credits