"Stay Mellow"

Middle River, MD, USA
male
separated, 2 children
Speaks: english
Joined Dec 22, 2010





I am here because I love animals, dogs in particular but a animal lover just the same. I cannot stand to see animal abuse of any kind, it makes me sick and ashamed that mankind can do this. The abusers should be abused the same way they treated the animal, no pity on these kind of people...I am a very easy going individual. that is not perfect by any means and have made mistakes throughout my life, but a animal can always sense when you love them and mean them no harm. Always there for you in open arms, regardless of who you are or where you have been.
======================================================================================================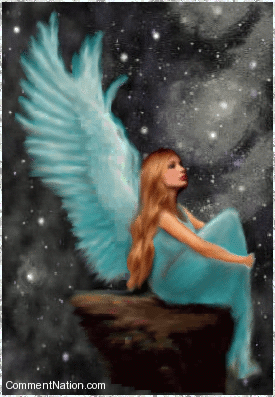 Joined
Dec 22, 2010
Activist Aspirations
undeclared
Here for
Meeting Friends, Dating, Support a Cause, Other
Group Host of
none yet
Groups
Dog Lovers, Fighting Against Animal Cruelty!, ORANGUTANS: Men of the Forest, Protecting Wildlife - NWF
Hometown
Baltimore
Homepage
Birthday
Feb 28
Languages
english
About Me
Easy going,laidback,mellow,good sense of humor,loner,solitary man
Introduce yourself to Tommy
Lifestyle
Pets
3 Dogs, black Lab, black sheltie-mix, fawn pug
Activist Aspirations
Political Leaning
Indifferent
Religions
Agnostic
Eating Habits
Try and Eat Healthy, eatting what I like!
Wild Fact About Me
Drove a rig 250 miles with my clutch foot, completely fractured.
My Philosophy
Take one day at a time
What Gives Me Hope
Being free
If I were Mayor, I'd make the world a better place by
Abuse the animal abuser, legalize pot and tax it
What/who changed my life and why
Incarceration
Being content for what I have, not what I don"t have!
My dogs for their unconditional love and true companionship.
What Bugs Me
Any one that would hurt an animal
Passions
My Boys, My Dogs, Peacefulness, Laughter
Inspirations
My Boys, My Dogs Loyalty, Animals, The Great Spirit
What Scares Me
Erectile Dysfunction
Favorites
Role Models
Willie Nelson, My Mom, The energizer bunny
Quotation
To each his own
Interests
My pets
Books
Papilion, Fatso by Artie Donovan
Music
Ambient/Space, alternative, soft rock, Easy listening
Movies
Hachi A Dogs Tale, American History X, Let it Ride, Phar lap, Forrest Gump, Dances with Wolves, Shawshank Redemption
TV Shows
Shameless, Boardwalk Empire, Sons of Anarchy, I like thrillers, Discovery Channel
Favorite Foods
Poontag Pie, Italian, Pizza
Favorite Places
Solitary Places, Happyland, Any place with snow
Can't Live Without
Silence and solitude, time to myself!, SEX!-LOL!, sleep, freedom, air, coffee, Family(pets included), laughter
Introduce yourself to Tommy
My Butterfly Rewards
Most recent activity (up to 500 gifts shown)
---
I've earned Butterfly Credits