"The Liberal Democratic Party of the United States of America"

Bethpage, NY, USA
male, age 68
committed relationship
Speaks: English
Joined Apr 4, 2003





The Liberal Democratic Party of the United States of America




WELCOME TO THE LIBERAL DEMOCRATIC PARTY OF THE UNITED STATES OF AMERICA.

IMPORTANT NOTE: IF I HAVE SENT YOU A GREEN STAR, I WOULD LIKE YOU TO ADD ME AS A FRIEND AND SIGN THE 5 PETITIONS.


PLEASE GET AS MANY OF YOUR FRIENDS TO ADD ME AS A FRIEND AND SO ON AND SO ON. THANK YOU.

I came here to find YOU so We can take back America together. Please get as many of your friends here to make the calls and then add me as a friend. Together, We're going to take back America even before the 2008 election.


The Liberal Democratic Party of the United States of America.




Our Mission

We join together to use our purchasing power to leverage power away from the corporations that give money to regressives in both the Democratic party and the Republican party and send this fax to congressional leader Senator McConnell to get our progressive legislation enacted and until the progressive legislation gets enacted into law we refuse to buy their products.

Imagine thousands of party members sending this fax demanding progressive legislation and you will see positive results.

Important: Since we do not run candidates, please continue your membership in the party you have chosen but you can also join our party by signing these petitions.

We charge no party dues and we do not handle money. You don't even pay anything to sign these petitions. What appears more easier than that? You, the party member spread the word about this web site and the petition campaign on and off the internet.

The success of this party and this petition campaign will depend on you.

Have you had enough of petitions, rallies, and protests that have not worked to end war, and to get needed legislation enacted into law? The Republican party and their conservative members appears insulated from the public and unresponsive to the public. However their contributors do not appear insulated from the public and can collapse under pressure to a withering petition campaign threatening mass boycotts of their products until they get their friends at the GOP to do what we want.

Simply silently boycotting these companies will not do enough. You need to get as many people as you can to take the political fight to these companies that aid the Republican party.




Go to http://action.democratz.org which will have 5 links to petitions that you can sign. When you sign the petition the letter goes directly to congress.



The Barack Obama Presidential Coin. by maximus7 Make magnets On zazzle.com View other United States Magnets

The Barack Obama Presidential Coin.

http://coin.democratz.org


The reverse of the coin appears below. These magnets only illustrate the sides of the coin. You don't buy these for the coin, although you can buy these if you want to, as magnets.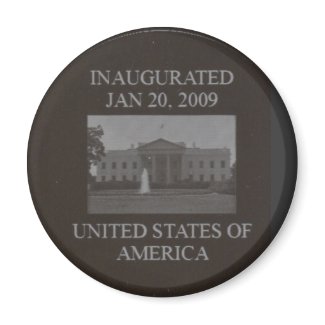 The Barack Obama Presidential Coin - coming soon. by maximus7 Get refrigerator magnets at www.zazzle.com See more United States Magnets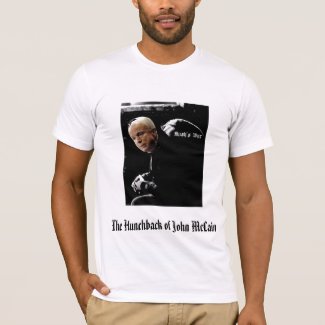 The Hunchback of John McCain - Bush's War

by

maximus7Design a Custom Tshirt

At

zazzle

More

United States T-Shirts




Shop our stores.

Buy postage stamps here.

http://stamps.democratz.org

http://stamps2.democratz.org

Buy Computers, Large Screen Televisions, Food, Books and more at

http://redsemporium.zlio.com

http://redsemporium2.zlio.com

http://redsbooksandaudio.zliostore.com

Buy Watches, Dinner plates, Wall clocks, Jewelry, Wallets and more at

http://www.artsnow.com/maximus7

Buy Mugs, posters, mugs, glasses, beer steins, hats, bumper stickers, T shirts and more at

http://store.democratz.org

http://store2.democratz.org






Joined
Apr 4, 2003
Activist Aspirations
Enthusiastic
Here for
Meeting Friends, Job Search, Professional Connections, Support a Cause, Other
Group Host of
none yet
Groups
$ Boycotts $, (APPPN) A Petition Posting & Peoples Network, Activists & Damn Proud Of It!, Better Schools Network, DONE with Dubya (Formerly Down with Dubya), Defenders of Wildlife Action Fund - Electing Pro-Wildlife Leaders, Environmental Defense Fund, Equal Rights for Women, Get Out The Progressive Vote!, Greenpeace, Healthy Cooking, Healthy Living Network, Human Rights Network, Make A Difference - Smile... more »
Hometown
Homepage
http://liberal.democratz.org
Birthday
Dec 12, 1949
Languages
English
About Me
IMPORTANT NOTE: SINCE CARE2 ONLY ALLOWS PEOPLE TO ADD 25 FRIENDS PER DAY. PLEASE GET AS MANY OF YOUR FRIENDS TO ADD ME AS A FRIEND AND SO ON AND SO ON. THANK YOU.


I hope that if you accept or initiate a friend request, that you will make the 4 phone calls listed below. Thank you. I came here to help take back America. Please get as many of your friends here to go to http://action.democratz.org


The Liberal Democratic Party of the United States of America

http://liberal.democratz.org
Introduce yourself to Liberal
Lifestyle
Pets

Activist Aspirations
Enthusiastic
Political Leaning
Very Liberal
Religions

Eating Habits

Wild Fact About Me
My Philosophy
What Gives Me Hope
If I were Mayor, I'd make the world a better place by
What/who changed my life and why
What Bugs Me
George Bush
Passions

Inspirations
Kennedy, Tutu, Mandela, Chavez, King, Gandhi, Moses
What Scares Me

Favorites
Role Models
Martin Luther King Jr., John F. Kennedy, Nelson Mandela, Cesar Chavez, Matin Luther King, Moses, Mahatma Gandhi
Quotation
Interests

Books

Music

Movies

TV Shows

Favorite Foods

Favorite Places

Can't Live Without

Introduce yourself to Liberal
My Butterfly Rewards
Most recent activity (up to 500 gifts shown)
---
I've earned Butterfly Credits