take care and keep smiling...peace...



What a long, strange trip it's been!!!

*Howdy, folks *

Stop the intolerance. If free speech or free expression offends you, maybe care2 is not the place for you. This is a forum for people who want to make a difference, not a private playground for sick people to play games with the lives and feelings of others. Post a photo, why be anonymous, why hide? Let's be honest, folks, post your pic, don't hide behind an avatar. Can a friend with no face be a friend? I accept friend requests selectively...no photo, no friend...blank profile, no friend...take some time and fill out the info that care2 requests and I'll give you a chance. Anyone who asks for money will be blocked. Friends who never communicate may be deleted. Take care and keep smiling...thanks.



If we could see the miracle of a single flower clearly, our whole life would change.
Buddha


Hippie=
Highly
Intelligent
Person
Persuing
Infinite
Enlightenment
The most beautiful thing we can experience is the mysterious. It is the source of all true art and all science. He to whom this emotion is a stranger, who can no longer pause to wonder and stand rapt in awe, is as good as dead: his eyes are closed.
~Albert Einstein ~

The Earth does not belong to Man. Man belongs to the Earth. Man does not weave the web of life. He is merely a strand in it. Whatever he does to the Web, he does to himself~ Cheif Seattle~
If you have read my dating profile blog and you wish to contact me regarding, please completely read it before contacting me...thanks.

http://www.shareapic.net/ref.php?owner=pagan420prince
You are never dedicated to something you have complete confidence in. No one is fanatically shouting that the sun is going to rise tomorrow. They know it's going to rise tomorrow. When people are fanatically dedicated to political or religious faiths or any other kinds of dogmas or goals, it's always because these dogmas or goals are in doubt.
- Robert Pirsig



" One word frees us of all the
weight and pain in life and
that word is Love "
~ Socrates ~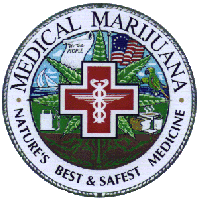 There is no wealth like knowledge, and no poverty like ignorance.
-Buddha



Worship the gods if you must; but your first duty is to find out who and what you are yourself.


By continuing to seek the truth, simply let go of your views. - Buddha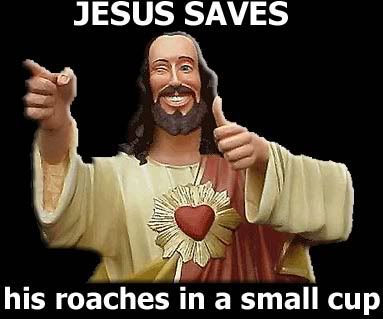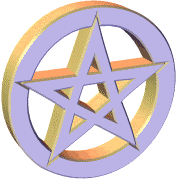 watch
http://zeitgeistmovie.com/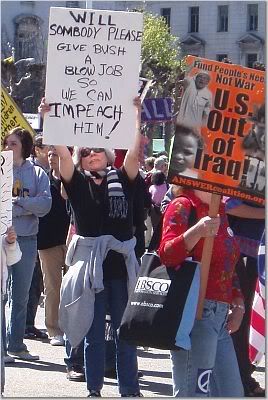 Thousands of candles can be lit from a single candle, and the life of the candle will not be shortened. Just as the candle won't be shortened, one's happiness never decreases by being shared.

No religion is to be condemned.
No religion is to be denounced as false. It may be said, we believe, that all religions are gifts from the great Superintentent of world history. The world is not running wild without a director. Let us not be so pessimistic. Neither is the deivl the captain of the ship. Let us not think so poorly of supreme wisdom. The world has benefited by all religions in the days of their inception. If some of their adherents have misused their religion, that is perhaps no fault of the religion itself. Neither should we condemn or disparage any of their brave and ardent champions. Much less should they be persecuted because of their beliefs. There is no greater or more heinious crime in history than religious persecution.
"Religion is for people who fear Hell; spirituality is for people who've been to Hell."
~~~ Wynonna Judd


Jesus man! you do look for acid! acid finds you when *it* thinks you're ready. - Hunter S.Thompson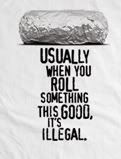 The idea is that when we become too closely bound up with this matter, we descend to its level, much to our own injury. This brings our attention to the great precept of the Indian pundits and masters-vairagya, meaning complete detachment from the world, while still living in it. Do not allow it to cling to you. Do not allow yourself to be drawn into the mire of it. Keep the self above worldly entanglements, like the lotus flower, which holds its beautiful head above the muddy waters, even though its feet are buried in them. This is the wu-lei of the Chinese sages, the doctrine of the non-assertion of self.



He who looks for rewards will become a slave to such rewards. - Lao Tse


Aum, the one-syllabled eternal, reciting, thinking upon me, he who goeth forth, abandoning the body, he goeth on the highest path. - Krishna (Gita VIII:13)



Ekam sat vipra bahudha vadanti. - "That which exists is one; sages call it by various names" 10,000 years ago, Veda


There are two things emphasized by Jesus which are also stressed by all the great Masters. They are:
1) The vital importance of Love, without which there can be neither wisdom nor religion;
2) The immanence of the kingdom of heaven, which is to be found only within man himself.


Multitudes of people are like the million dewdrops in which the one sun is reflected. Untold millions of them, but only one sun. So is our relation to the eternal One.



"It is one of the saddest aspects of religious history that the original Jesus had to disappear to give place to an ecclesiastical icon. The historical religion by that name was not founded by Jesus Christ. It was formulated and given to the world by St. Paul, an educated Jew. He was schooled in the Hebrew Law, also in the Neo-Platonism of the Alexandrian school. It was Paul who gave to the world the Christian theology. His central idea was based upon the old Judiac system of sacrifice, and that itself was handled down from time immemorial, a bloody stream that has colored all history. When the new religion was formulated and given out, it was but little more than an allegorical metamorphosis of Judiaism. Jesus was now made the sacrificial offering, 'the lamb slain from the foundation of the world.' It was his blood that was to take away the the sins of the world. Thus the real mission of Jesus, which was to lead his disciples to realize the kingdom of heaven within themselves, was turned into a bloody tragedy. The whole system was made into a complicated mixture of spiritual precepts and material practices nailed to the cross. The lofty ideals of Jesus were dragged down to the grossly material ceremonies of the sacrificial altar. Human blood was mixed with love and spiritual precept.


Believe not that men consists solely of flesh, skin and veins. The real part of man is his soul. and the things just mentioned are only outward coverings. They are only veils, not the real man. When man departs this life, he divests himself of all the veils which cover him. - Zohar



Religious prejudice is always blind and full of hate. The capital crime of all history, in the eyes of the people, has been the preaching and the practising of any doctrine subversive of the established institutions. It is safe to say that more people have been murdered for that one offense than for all others put together, including executions for crime. And do you know the psychology of this procedure? Vanity. The 'Holy Inquisitors' imagine themselves to be very godlike, very saintly, because they are defending their own religion. But in fact, they exhibit the most fiendish qualities, the exact antithesis of saintliness. There is nothing more devilish than a thrist for blood, fired by a religious zeal. If any man wonders how human beings can commit such crimes while exhibiting religious zeal, let him be reminded again and again that religious and morality have no relation to each other-none at all. It is only genuine spirituality, as taught by the great Masters, which becomes the very soul of pure ethics.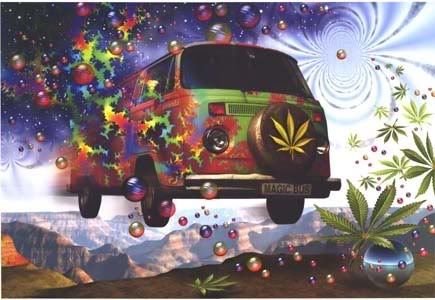 The opposite of loneliness, it's not togetherness. It is intimacy. - Richard Bach



The Best way to pay for a lovely moment is to
enjoy it.


The simplest questions are the most profound.
Where were you born?
Where is your home?
Where are you going?
What are you doing?
Think about these once in awhile, and watch your answers change. - Richard Bach



"The works that I do, ye may do also."


Though we travel the world over to find the beautiful, we must carry it with us or we find it not.
~Ralph Waldo Emerson ~



Rather, the Kingdom is inside of you, and it is outside of you. When you come to know yourselves, then you will become known, and you will realize that it is you who are the sons of the living Father. But if you will not know yourselves, you dwell in poverty and it is you who are that poverty. - the Gospel of Thomas



We should love nothing with the desire to possess it. - Lao Tse



When I stand before thee at the day's end, thou shalt see my scars and know that I had my wounds and also my healing.
--Rabindranath Tagore


They said unto him, "How shall we then, enter the kingdom?" Jesus said unto them, "When you make the two one, and when you make the inside like the outside, and when you make the male and the female one and the same; then will you enter the kingdom."
~The Gospel of Thomas



The heart itself
is only a small vessel,
yet dragons are there, and lions,
there are poisonous beasts,
and all the treasures of evil,
there are rough and uneven roads,
there are precipes;
but there too is God and the angels,
life is there, and the Kingdom,
there too is light, and there the apostles and heavenly cities,
and treasures of grace.
All things lie within
that little space.

-Makarios the Great



Emitte lucem el veritatem
- send out light and truth.



The greater the obstacle, the more glory in overcoming it. Moliere


There is nothing better or more necessary than love. - John of the Cross


A true friend is one who thinks you are a good egg even if you are half-cracked. ~Author Unknown


Learning is finding out what you already know. Doing is demonstrating that you know it. Teaching is reminding others that they know just as well as you. You are all learners, doers, and teachers.

"You may choose your word like a connoisseur,
And polish it up with art,
But the word that sways, and stirs, and stays,
Is the word that comes from the heart."
-Ella Wheeler Wilcox, 1906

"anyone that thinks sunshine is happiness
has never danced in the rain...."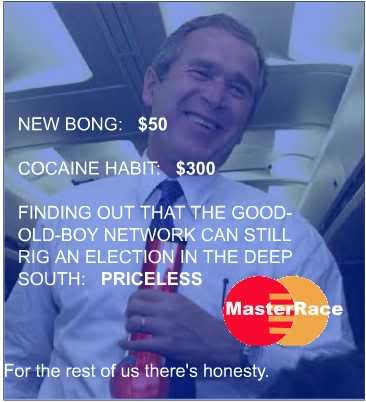 "I like your Christ. I do not like your Christians. They are so unlike your Christ."
-Mohandas K. Gandhi


"Many of my happiest days I've spent here at Monticello, on the back veranda, smoking Hemp, and looking out as far as the eye can see." -Tho.Jefferson(written in his last days)
CLICK HERE 4 1 CLICK HEMP ACTIVISM!:

http://capwiz.com/votehemp/home/

To live only for some future goal is shallow.
To live only for some future goal is shallow.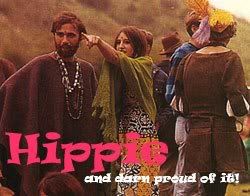 It's the sides of the mountain that sustain life, not the top.

"Where the Government fears the people, there is liberty. Where the people fear the Government, there is tyranny." -Tho.Jefferson

Sanity is not truth. Sanity is conformity to what is socially expected. Truth is sometimes in conformity, sometimes not.



Tell me, what do you plan to do with your one wild and precious life?
Mary Oliver

the wonderful line from Wordsworth: "Nature never did betray the heart that loved her."

The tao that can be described
is not the eternal Tao.
The name that can be spoken
is not the eternal Name.
The nameless is the boundary of Heaven and Earth.
The named is the mother of creation.
Freed from desire, you can see the hidden mystery.
By having desire, you can only see what is visibly real.
Yet mystery and reality
emerge from the same source.
This source is called darkness.
Darkness born from darkness.
The beginning of all understanding.



He who knows does not speak; he who speaks does not know
He who knows that enough is
enough will always have enough.



By letting it go it all gets done. The world is won by those who let it go. But when you try and try, the world is beyond the winning.


When you make peace with authority,
you become authority.

The old get old
And the young get stronger
May take a week
And it may take longer
They got the guns
But we got the numbers
Gonna win, yeah
We're takin' over
Come on!
"Five to One" on the album Waiting for the Sun (1968) - Jim Morrison


Here is a doctrine at which you will laugh. It seems to me, Govinda, that Love is the most important thing in the world. It may be important to great thinkers to examine the world, to explain and despise it. But I think it is only important to love the world, not to despise it, not for us to hate each other, but to be able to regard the world and ourselves and all beings with love, admiration and respect. -
Siddhartha,
Herman Hesse

It is better for a leader to make a mistake in forgiving than to make a mistake in punishing.
-Al-Tirmidhi, Hadith 1011
"And forget not that the Earth delights to feel your bare feet and the Winds long to play with your hair."
~~~ Kahlil Gibran


I'd rather be on my farm than be emperor of the world. - George Washington


An oppressive government is more to be feared than a man-eating tiger.
Forget injuries, never forget kindnesses. - Confusius



A desperate disease requires a dangerous remedy. - Guy Fawkes