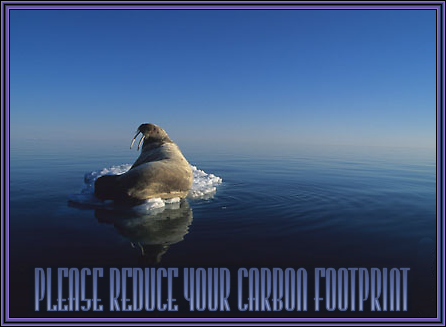 Death of Mother Nature Suite
Performed by Kansas; Kerry Livgren, Composer ©1974
Every day she gets a little weaker
The beauty she once knew has come and gone
We've murdered all her sons and all her daughters
The blood is on our hands, the time has come
And now she's gonna die.
We've strangled all her trees and starved her creatures
There's poison in the sea and in the air
But worst of all we've learned to live without her
We've lost the very meaning of our lives
And now she's gonna die.
Once she ruled the earth with love and wisdom
But we were much too smart to live her way
With greed and lust we tried to rise above her
The ignorance of man will reach an end
And now she's gonna die.

Birds of Prey Northwest rescued Beauty from a garbage dump in Alaska. Injured and emaciated, Beauty was in that dump fighting for her life: most of her upper beak had been had been shorn off by a bullet. Unable to hunt, Beauty was getting her nourishment from garbage, and drinking what water she could find with great difficulty.
Although she can never be released back into the wild, Beauty can now eat and drink by herself and preen her own feathers. She serves as a wildlife ambassador in BPNW's educational programs about our raptor neighbors.
Please give to support these programs, Beauty, and the other raptors BPNW rescues and releases back into their native environments. Typically, rehabilitation of an injured bird takes a year, so your donations are always welcome.
Click on the green Birds of Prey Northwest banner above to go to their site.
Thank you.


..............................
OUR ELECTED REPRESENTATIVES REPRESENT
US
Contact your representatives about
every
issue that concerns you! They can only represent us effectively
when they are aware of WHAT WE WANT.
LINKS TO CONTACT INFO FOR YOUR
REPRESENTATIVES AND SENATORS
·······
To find your senators' phone numbers, e-mail and postal addresses,
CLICK ME
. Use the search box at the top-right corner.
·····
To contact your representatives,
CLICK ME
& use the search boxes in the upper-left corner of the page, directly under the House of Representatives logo.
···
·