"MAKE AN IMPACT/LEAVE AN IMPRESSION, TRY TO KEEP PEACE AND SHOW LOVE TO OTHERS,CONTINUE TO GAIN KNOWLEDGE, AND TRY NOT TO SWEAT THE SMALL STUFF"

Elwood, IN, USA
female
married, 1 child
Speaks: English
Joined Oct 13, 2008


Activities: Amusement Parks, Writing, Cooking and Trying New Recipes, Travel-Adventure, Photography, Singing, Decorating, Dancing, Listening to Music, Drawing/Sketching, Arts/Crafts




LADIES PLEASE DO NOT FALL PREY TO THOSE GUYS ON HERE THAT ARE OUT TO USE YOU. WAKE UP! THEY WILL TELL YOU THEY THINK OF YOU ALL THE TIME AND YOU ARE THE ONLY ONE. YOU MAY EVEN MEET THEM AND BE TREATED LIKE A PRINCESS BUT, 9 TIMES OUT OF 10 THEY ARE JUST PERVERTED PLAYERS AND YOU ARE JUST ONE OF MANY. PLEASE THINK ABOUT WHAT A WONDERFUL PERSON YOU ARE THAT DESERVES MORE. THROW YOUR PRIDE ASIDE, BUCK UP, TELL THEM TO LEAVE YOU ALONE AND FIND A GENTLEMEN THAT IS WORTH YOUR TIME!!! YES I DO HAVE SOMEONE ON MY MIND WHEN I OFFER THIS ADVICE...A VERY SWEET GAL THAT I DON'T WANT TO SEE HURT AND USED-YOU ARE WORTH MORE THAN THAT!!!

NOTE TO CHECK: LOOK AT SOME OF THE VIDEOS THEY SEND TO OTHER GIRLS ON THEIR FRIENDS LIST...THE SAME LOVING ONES THEY SEND YOU. TWO OR MORE DIFFERENT GIRLS AT THE SAME TIME/SAME MONTH/SAME WEEK? CALCULATION = A PLAYER NOT WORTH ONE'S TIME!!!

ASPIRE TO INSPIRE...BEFORE YOU EXPIRE. LIVE SIMPLY, LOVE GENEROUSLY, CARE DEEPLY, SPEAK KINDLY AND LEAVE THE REST TO GOD. HAPPINESS KEEPS YOU SWEET, TRIALS KEEP YOU STRONG, SORROWS KEEP YOU HUMAN, FAILURES KEEP YOU HUMBLE, SUCCESS KEEPS YOU GROWING, BUT ONLY GOD KEEPS YOU GOING.

I PETER 4:7-8 "THE END OF ALL THINGS IS NEAR, THEREFORE BE CLEAR-MINDED AND SELF-CONTROLLED SO THAT YOU CAN PRAY. ABOVE ALL, LOVE EACH OTHER DEEPLY BECAUSE LOVE COVERS A MULTITUDE OF SINS."

PLEASE....
CHECK THIS VIDEO OUT IT IS PRICELESS AND WELL WORTH 2 MINUTES OF YOUR TIME....


http://www.youtube.com/watch?v=7b8yjnXTqj4

...AND THIS IS FOR YOUR ENJOYMENT~ SOME BEAUTIFUL TROPICAL AREAS WHERE I WOULD 'SO' LOVE TO BE....ENJOY...
http://www.youtube.com/watch?v=E_BHk3zQyTg
ONE OF THE BEST LESSONS TO LIVE BY: BE TRUE TO YOURSELF AND OTHERS AS WELL. YOU MAY FOOL SOME OF THE PEOPLE SOME OF THE TIME, BUT YOU CAN'T FOOL ALL OF THE PEOPLE ALL OF THE TIME, AND YOU CAN NEVER FOOL THE LORD ANY OF THE TIME. YOUR TRUE CHARACTER WILL ALWAYS BE REVEALED EVENTUALLY. WHAT YOU DISH OUT TO PEOPLE WILL EVENTUALLY COME BACK TO YOU.
SO, ALWAYS TRY TO BE THE VERY BEST PERSON YOU CAN BE.

FRIENDSHIP IS ONE OF THE GREATEST GIFTS WE ARE GIVEN. SO, SISTAS WE NEED TO STICK TOGETHER! THIS IS NOT TO LEAVE THE FELLAS OUT EITHER... BECAUSE, MEN CAN BE THE BEST FRIENDS YOU CAN HAVE. HATS OFF TO THE GOOD GUYS...THE GENTLEMEN WHO KNOW HOW TO TREAT WOMEN RESPECTFULLY(NO PLAYERS AND HEADGAMES PLEASE). WE APPRECIATE YOU....YOU ARE DA'BOMB!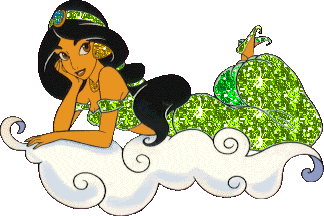 Mar 9, 2009 9:56 PM
Poepiesnoepie K.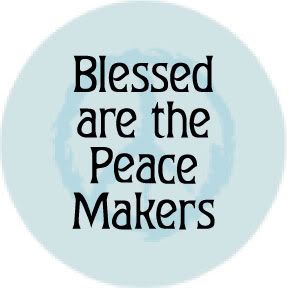 ~THANK YOU VERY MUCH POE~

UNCONDITIONAL LOVE


A NEW DESIRE BURNS WITHIN ME...THE DESIRE TO GO INTO THE MISSION FIELD WITHIN THE NEXT YEAR....HERES A VIDEO..."WHO WILL GO?" TAKE A LOOK...

http://www.youtube.com/watch?v=s__aR1hz5O0
AND THE VIDEO..."FIELD OF SOULS"...

http://www.youtube.com/watch?v=Op9llIsw46M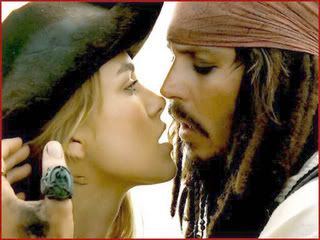 AND ON A SPIRITUAL NOTE...


Hometown
Smalltown, USA
Homepage
http://whttgr4thelord@care2.com
Birthday
Feb 06
Languages
English
About Me
EAGER TO LEARN, DESIRE TO BE PEACEFUL WITH ALL, CREATIVE, FRIENDLY,SHY BUT CAN BE BOLD IF NEED BE.
Introduce yourself to Debbie
Lifestyle
Pets
2 dogs
Activist Aspirations
Casual
Political Leaning
Moderate
Religions
FULL GOSPEL/NON-DENOMINATIONAL
Eating Habits
Trying to keep it healthy
Wild Fact About Me
I HAVE SEVERAL TATTOOS AND ONE OF MY NICKNAMES IS WILDCAT.
My Philosophy
ALWAYS TRY TO MAKE PEACE AND YOU ARE NEVER TOO OLD TO MAKE CHANGES. IN ADDITION...WE HAVE ALL MESSED UP A TIME OR TWO GETTING THINGS OFF TRACK (MAYBE WITH A FRIEND OR JUST SOMETHING IN AN EVERY DAY LIFE SITUATION. IN SUCH CASES, TRY IF AT ALL POSSIBLE, TO MAKE IT RIGHT. LIFE IS TOO SHORT!
What Gives Me Hope
GOD/YAHWEH,JESUS/YESHUA,MY GRANDCHILDREN,THE SMILE IN A CHILD'S EYES AND THE POSSIBILITY OF CHANGE IN THE WORLD.
If I were Mayor, I'd make the world a better place by
MAKE ALL EMPLOYMENT INCOME LEVELS EQUAL. THERE WOULD BE NO UPPER, MIDDLE AND LOWER CLASS AND NO POVERTY! WORK TO BRING BACK THE MORALS THAT THIS COUNTRY WAS FOUNDED ON!
What/who changed my life and why
BOOK:THE HIDING PLACE BY CORRIE TEN BOOM, BECAUSE THIS SHOWS US THAT DESPITE THE WORST CIRCUMSTANCES IMAGINABLE, ONE CAN STILL OVERCOME.
MIKE MURDOCK AND JOYCE MEYER BECAUSE THEY ARE BOTH STRONG AND DEDICATED PEOPLE THAT SET A HIGH STANDARD AND GOOD EXAMPLE TO FOLLOW. ALSO GOING BACK TO SCHOOL HELPED ME TO OBTAIN SKILLS THAT I DID NOT HAVE PREVIOUSLY.
What Bugs Me
ANYONE THAT WOULD HURT A CHILD, ANYONE THAT WOULD HURT A WOMAN, HATE, INJUSTICE, INDIFFERENCE, CRUELTY, LIARS, PEOPLE WHO WON'T LISTEN, PEOPLE CLAIMING FRIENDSHIP THAT ARE NOT
Passions
GOD AND JESUS, BEING A SAFE HAVEN FOR THOSE I LOVE, MY FAMILY, LOVE, MUSIC, NATURE, TRAVEL, GAINING KNOWLEDGE, BROADENING MY HORIZONS
Inspirations
GOD/YAHWEH, JESUS/YESHUA, MY FAMILY, LOVE, FULFULLING MY PURPOSE IN LIFE, THE BEAUTY OF NATURE, SOME OF MY TEACHERS, PEACEMAKERS, GOOD PEOPLE, PEACE, MUSIC
What Scares Me
THE MORAL DIRECTION OF OUR SOCIETY, IGNORANCE AND EVILNESS, HATE
Favorites
Role Models
JEHOVAH GOD/YAHWEH, JESUS/YESHUA, THE HOLY SPIRIT, JOHN HAGEE, MIKE MURDOCK, JOYCE MEYER, SID ROTH-IT'S SUPERNATURAL, MOTHER TERESA, MARTIN LUTHER KING JR
Quotation
"YOU MAY THINK THAT YOU ARE RIGHT, BUT YOU MAY BE WRONG"- JOYCE MEYER...and YOU ARE NEVER TOO OLD TO MAKE CHANGES.
Interests
TRAVEL/ADVENTURE, THE SUPERNATURAL, SPIRITUALITY, HOLISTIC HEALTH, HERBS, MIND/BODY/SPIRIT, PHILOSOPHY, PHOTOGRAPHY, SINGING/DANCE, MUSIC, COMPUTERS, ART/DESIGN
Books
ANGELIC AND DEMONIC FORCES AMONGST US, THE HOLY BIBLE, PRESCRIPTIONS FOR NUTRITIONAL HEALING, PROPHETIC BOOKS, ALMOST ANYTHING WORTH READING, ANYTHING THAT SPARKS MY INTEREST, SELF IMPROVEMENT BOOKS, SPIRITUALITY, TRUE STORIES
Music
EAGLES, BONNIE RAITT, ELTON JOHN, JIMMY BUFFETT, ISLAND AND TROPICAL SOUNDS, CAJUN AND ZYDECO, LIGHT BLUEGRASS, CHRISTIAN MUSIC, POP, BLUES, WORLD MUSIC, SOFT ROCK, RAGGAE, OLDIES, CLASSIC ROCK, EASY LISTENING, COUNTRY, ALL KINDS
Movies
SERENDIPITY, CON AIR, A KNIGHT'S TALE, BENNY AND JOON, CASABLANCA, A CHRISTMAS CAROL-SCROOGE, ROBIN HOOD-PRINCE OF THIEVES, RANDOM HEARTS WITH HARRISON FORD, HOW TO LOSE A GUY IN TEN DAYS, THE TEN COMMANDMENTS, WIZARD OF OZ, OLD CLASSICS, ROMANTIC, COMEDIES, ACTION/ADV
TV Shows
JACK VAN IMPE PRESENTS, JOYCE MEYER, IT'S SUPERNATURAL, WISDOM KEYS, 30 MINUTE MEALS WITH RACHAEL RAY, THE DOG WHISPERER, AMERICAN JUSTICE, COLD CASE FILES, AMERICAN IDOL, DANCING WITH THE STARS, HGTV HOME IMPROVEMENT SHOWS
Favorite Foods
GREEK-MEDITERRANEAN, ITALIAN, AMERICAN, INDIAN, THAI, SEAFOOD, FRUIT, PIZZA, CHEESE CAKE, STRAWBERRIES, RASPBERRIES, ETHNIC FOODS
Favorite Places
FLORIDA, AMUSEMENT/THEME PARKS, ANYWHERE THERES SAND AND THE SEA, BEACHES, OCEANS, HOME, NATURE AND ALL IT'S BEAUTY, WATERFALLS, LAKES, COUNTRY SIDE
Can't Live Without
GOD/YAHWEH, JESUS/YESHUA, MY CHILD, MY GRANDCHILDREN, LOVE, FAMILY, FRIENDS, LAUGHTER, SLEEP, SHELTER
Introduce yourself to Debbie
My Thank You Notes
May 8, 2014

view card
My Butterfly Rewards
Most recent activity (up to 500 gifts shown)
---
I've earned Butterfly Credits