"Give the voiceless a voice each day!"

North Liberty, IN, USA
female
committed relationship
Speaks: english
Joined Apr 27, 2015


Activities: Yoga, ending violence in the world, (composing, Listening to Music, Movie watching, Music &amp, amp, lt, eating nutritious foods, redditor, country, nature, drawing, being in love, planning a child, being a cat mom, loving my family, drawings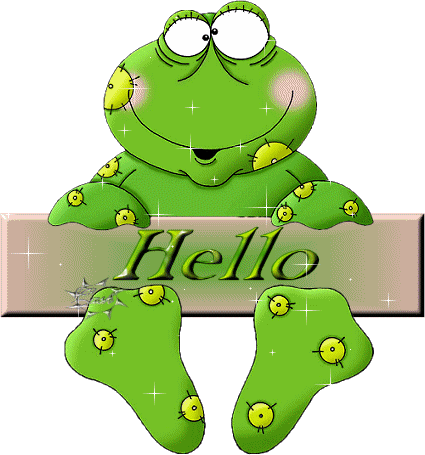 Thanks for all the new friendships! Anyone with a kind heart please add me. You are all amazing people!
*PLEASE* sign my petition to demand Wal-Mart to stop selling fish.
http://www.thepetitionsite.com/874/657/323/demand-wal-mart-to-stop-abusing-selling-sick-fish/
Joined
Apr 27, 2015
Activist Aspirations
Enthusiastic
Here for
Meeting Friends, Support a Cause, Other
Group Host of
none yet
Groups
'' GARDEN OF FRIENDSHIP '', ANIMCORD: Would you like to save abandoned animals?, AQUARIUS friends, Animal Advocates, Cat Lovers, Human Rights Network, Independence, League of Crazy Cat Women(and men), Making A Difference in the Lives of Animals, People against bullfighting, Prayer for Persecuted Christians!, Spay and Neuter Feral Cats, Warriors for the Voiceless, We Love Pit Bulls
Hometown
North Liberty, IN
Homepage
http://twitter.com/amanajunk
Birthday
Feb 04
Languages
english
About Me
I am passionate about helping animals and people who are suffering. Whether it be abuse, hunger, neglect or pain. My goal is to do everything humanly possible to stop abuse worldwide. I am a crazy cat mom! Devoted and loyal to those I love. I want my little brother and future children to have a safe, clean and peaceful planet to live on. I also want our animals to stop becoming extinct and being forced from their habitats.
Introduce yourself to Amanda
Lifestyle
Pets
Spaz the cat, Cinnamon the cat, Elvis the cat, Tia the cat
Activist Aspirations
Enthusiastic
Political Leaning
Liberal
Religions
spiritual
Eating Habits
Drink Loads Of Water, hummus and pretzels, cheese, Still Love Chocolate Though!, lots of water, Homemade healthy whole foods, Aspiring healthy eater
Wild Fact About Me
I grew up at a cabin with a river. That's why I am in love with nature. Frogs and toads are more interesting than you may imagine. However, snakes are my nightmare!
My Philosophy
Appreciate what you have right today, as you may not have it tomorrow.
What Gives Me Hope
Since joining care2, I have gained a LOT of faith in humanity. I didn't know there were so many others that care about the same issues as me. I have hope that today's children are going to grow up knowing how precious the earth, air, and animals are.
If I were Mayor, I'd make the world a better place by
Fight for equal rights for all creatures. Help the less fortunate have a better life. Build as many no-kill animal shelters, and close the killing ones. Clean up the CPS system, and to help mend racial, religious, and lgbt tensions in our country. We are ALL equal.
What/who changed my life and why
When my mother passed on, I learned that there ARE angels and a higher power. Losing her was the worst day of my life, but I know she's watching over. I hope I make her proud. She taught me the meaning of strength, love, and to live each day as if it were your last.
What Bugs Me
bad parents, the wage gap, cop corruption, people who hurt others, litterbugs, idiotic politicians, unnecessarily cutting people off, unfriendly people, People on cellphones while driving !, People who see but prefer to be blind, Destroying the planet !!!, Any one
Passions
children, my family, cartoons- will always be kid at heart, jewelry making, charcoal art, God's Creations, writing, spirituality, thinking about gardening, Talking about Gardening, photography, nature, my family, cats, Life in Heaven, Art/Painting/Drawing
Inspirations
cardinals, the beauty of nature, kittens purring, animals, beautiful stories
What Scares Me
abusers, fire, knowing that there is suffering, Ignorance and evil, Disrespect for others, Homophobia, the CPS system, War - Cruelty - Greed - Indifference, losing my connection to the great spirit, Losing the ones I love, hate, Disrespect for others, being alone
Favorites
Role Models
My mother
Quotation
Karma remembers.
Interests
My pets., Mind/Body/Spirit, crafts, gardening, fitness, fitness and sports- yoga, Art/Design
Books
Anything to do with animals and nature, any books about /the PARANORMAL
Music

Movies

TV Shows

Favorite Foods

Favorite Places

Can't Live Without

Introduce yourself to Amanda
My Butterfly Rewards
Most recent activity (up to 500 gifts shown)
---
I've earned Butterfly Credits