I HAVE WRITTEN AND ILLUSTRATED THE FOLLOWING BOOKS THAT ALSO HAVE MATCHING CLOTHES AND ACCESSORIES AT htt://www.zazzle.com/KirstenEdwards*!

THE HINTERLAND FAERIES IN THE QUEST IN THE FLOWER AND THE PEARL available now in QUALITY PAPERBACK and E-BOOK format! Click on this link

A JOURNEY THROUGH YOUR ABC'S A TO Z Available now in QUALITY PAPERBACK BOOK and E-BOOK FORMAT! Click on this link
(Quote)"V-DAY and UNICEF Call for an End to Rape and Sexual Torture against Women and Girls in Eastern Democratic Republic of Congo"
This is another plight that needs to be made aware of-please step up and make your voice heard! The abuse of the women/girls in the Congo Africa, Asia and the Middle East is appalling- please visit Care2.com, in the search areas, key in Women in the Congo and join in on the discussion, see the petitions, and raise a little HE**! This travesty needs to be stopped!
see also here http://www.vday.org/contents/drcongo and you can donate directly.
MOUNTAIN GORILLA VETERINARY PROJECT br>
I just saw this on Good Morning America-08/07/07. This is another plight in the Congo! There are only approximately 700 Silverback Gorillas left in the world. I didn't realize it had gotten this devastatingly low. You can read about the topic from GMA : (just copy and paste url-http://abcnews.go.com/GMA/GlobalWarming/story?id=3452394&page=1 Or go to their site to read and donate at http://mgvp.32ad.com/
got this from the article but it will not be use on any products for sale-
Starting August 7, 2007- 10% of profits from sales at my Zazzle gallery will be given to MGVP-and 10% to V-Day/Unicef- to this support these causes.
Other Charities to help out!
Advocate for the Hungry- Robbie2
you can visit Robbie2's site at
ROBBIE2's Gallery at Zazzle
and purchase items there To help feed the hungry. All of their profits go to the Food Bank of South Central Michigan, an affiliate of Second Harvest or you can go to http://www.secondharvest.org/ and start helping today! Thank you for your purchase/Donation.
here is an excellent shirt to purchase from Robbie2's Gallery- all referral profit from my site linked to this shirt will be donated to the Food Bank of South Central Michigan.
SOULUMINATION
All profits from the purchase of this t-shirt will be donated to http://soulumination.org- please visit website to learn more. You can also go to DrKnutz and purchase items there that donate to this cause as well. Thank you for your time and your purchase/donation. Just click on the picture to go directly to t-shirt-or click on Brigt in the mermaid section! Please also visit
DrKnutz's Gallery at Zazzle
for more items to purchase for this cause, and 100% of referral profit will be donated as well to Soulumination!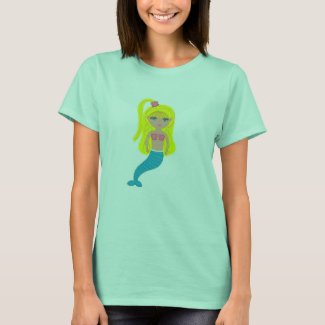 Brigit the Mermaid Ladies T-shirt
by
KirstenEdwards
Get this
custom shirt
at
Zazzle
Please help others to not go hungry! All profit from the purchase of this T-shirt will be given to the Second Harvest organization to help others not be hungry in America! Thank you for your purchase/donation!
Hunger Charity T-shirt
by
KirstenEdwards
Get this
custom shirt
at
Zazzle