"My mission in life is to make a contribution to my community, my country, and my world using the precious gifts God gave me!"

Lomond, AB, Canada
female, age 47
married
Speaks: English, French, Italian
Joined Jun 16, 2006





Tracy's Thoughts About Life and Our Duties
Free Christmas Cards


"Happiness is when what you think, what you say, and what you do are in harmony."
- Mahatma Gandhi
"The joy of a spirit is the measure of its power."
- Ninon de Lanclos

"My religion is very simple. My religion is Kindness."
- the Dalai Lama
"The time is always right to do what is right"
- Martin Luther King, Jr

"The world knows of Rosa Parks because of a SINGLE, SIMPLE act of dignity and courage that struck a lethal blow to the foundations of legal bigotry.
- Bill Clinton at Rosa Parks' funeral
"The difference between the impossible and the possible lies in a person's determination."
Tommy Lasorda
"Not to hurt our humble brethren (the animals) is our first duty to them, but to stop there is not enough. We have a higher mission: to be of service to them whenever they require it." - St. Francis of Assisi

"It is not fair to ask of others what you are unwilling to do yourself." - Eleanor Roosevelt


"I know not with what weapons World War III will be fought, but World War IV will be fought with sticks and stones." - Albert Einstein
"If there are no dogs or cats or bunnies in Heaven, then when I die, I want to go where they went."



"Many years ago, when an adored dog died, a great friend, a bishop, said to me, "You must always remember that, as far as the Bible is concerned, God only threw the humans out of Paradise.""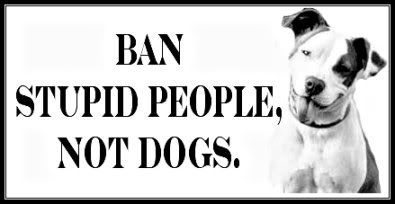 "Real integrity is doing the right thing, knowing that nobody's going to know whether you did it or not."
- Oprah Winfrey

"Don't go around saying the world owes you a living. The world owes you nothing. It was here first. - Mark Twain
The David Suzuki Foundation has researched the
10 most effective ways
we can help conserve nature and improve our quality of life.
1. Reduce home energy use by 10%
2. Choose an energy-efficient home & appliances
3. Don't use pesticides
4. Eat meat-free meals one day a week
5. Buy locally grown and produced food
6. Choose a fuel-efficient vehicle
7. Walk, bike, carpool or take transit
8. Choose a home close to work or school
9. Support alternative transportation
10.Learn more and share with others
The Challenge is to pick at least three steps and sign up by clicking the button below.
It's an easy and effective way to make a difference.
"God gave you a gift of 86,400 seconds today. Have you used one to say "Thank You"?" - William Arthur Ward

"Charity shall cover the multitude of sins."

"Man is the only animal whose desires increase as they are fed; the only animal that is never satisfied."
- Henry George
Joined
Jun 16, 2006
Activist Aspirations
Enthusiastic
Here for
Meeting Friends, Job Search, Professional Connections, Support a Cause, Other
Group Host of
Groups
Abolish Animal Abuse, Animal Abuse and Awareness, Animal Fanatics, Bunny Lovers, Cat Addicts Anonymous, Demanding Tougher Penalties for Animal Abuse!, Starbucksaholics!, YOU Have a GREEN STAR!
Hometown
Langdon, AB
Homepage
http://www.myspace.com/tracymba
Birthday
Oct 26, 1970
Languages
English, French, Italian
About Me
I describe myself as: an ENIGMA. I also care very much for all creatures of the earth and want to do what I can to preserve them and their habitats as much as possible.
Introduce yourself to Tracy
Lifestyle
Pets
5 cats and 2 dogs all rescues, Oliver Puppy or Teddy Bear, Spike Puppy or Scooby, Lafleur or Fleurfy, Ripken or Smooey!!, Shanahan or Shanny, Dionne or DDBopp, Enstein Einy or Fatty Catty
Activist Aspirations
Enthusiastic
Political Leaning
Very Liberal
Religions
Christian - Catholic
Eating Habits
Life is too short not to eat dessert, I really love chocolate!!, Do my best to eat as healthily as I can
Wild Fact About Me
I LOVE tattoos - they're a great way to show devotion and expressions of self.... and I have 8.
My Philosophy
Treat others as you wish to be treated... there's no better rule than the Golden Rule!!
What Gives Me Hope
Knowing that each tiny gesture of goodness makes a huge difference in the world - just like the Butterfly Effect tells us scientifically.
If I were Mayor, I'd make the world a better place by
If I were a world leader, the first thing I would do to make the world a better place is get everybody the hell out of Iraq - PEACE is where it's at!! The very next thing I would do is forgive developing country debt.
What/who changed my life and why
The book that changed my life is The Outsiders by S.E. Hinton, because it showed me from a very early age that people from all walks of life have their own proverbial crosses to bear, and that we must live on - through our faith (whatever that faith is!).
What Bugs Me
Companies like Haliburton who taketake.., Kiss-ass politics, George W Bush, Stupidity, People who blame
Passions
My HUSBAND!!!, My pets!!!, Making a difference in the world
Inspirations
The smell of baking, Falling leaves in autumn, Animals, Raindrops and snowflakes, The sound and smell of the ocean, Christmas
What Scares Me
The dark, Not being remembered
Favorites
Role Models
Rosa Parks, Santa Claus, Mary Magdalene, Jesus Christ, Albert Einstein, Martin Luther King Jr., Franklin Roosevelt, Bill Clinton, Al Gore, Pierre Trudeau, Hilary Rodham Clinton
Quotation
"I care not for a man's religion whose dog and cat are not the better for it" - Abraham Lincoln
Interests
Arts/Crafts/Needlework, The Arts, Design, Animals, Movies, Pets, Photography, Sociology, Finance, Sports, TV, Humor
Books
Freedom Writers, The Outsiders, 'Twas The Night Before Christmas
Music
Christian, Old rock and roll, Anything Garth, CHRISTMAS MUSIC, Classic country
Movies
Freedom Writers, The Notebook, The Outsiders, The Exorcist (I and III), Jesus of Nazareth, Rudy, Gladiator, The Lake House, Christmas Vacation, Miracle on 34th Street (Remake), It's a Wonderful Life, Bridget Jones' Diary
TV Shows
Law and Order: Criminal Intent, Love Monkey, NUMB3RS, Criminal Minds, CSI: Crime Scene Investigation, Sex and the City
Favorite Foods
Starbucks' 1/2 sweet Vanilla Chai Lattes, Margaritas, Onion rings, Hot dogs, Bacon, Pancakes, Garlic anything, Shaken Raspberry Green Tea Lemonade, Krispy Kreme doughnuts, Rice Krispies
Favorite Places
Mountains and Oceans, Paris and Venice, Whitehorse, My home (wherever that happens to be), Vancouver, Canmore
Can't Live Without
Corey, Fleurfy, Smooey, DD Bop, Shanny, Einy, Spike, Oliver
Introduce yourself to Tracy
My Butterfly Rewards
Most recent activity (up to 500 gifts shown)
---
I've earned Butterfly Credits