"performing lobotomies with telekinetic psychology"

Rangely, CO, USA
female
married, 3 children
Speaks: English, Spanish
Joined Feb 15, 2003





There are hundreds of paths up the mountain, all leading in the same direction, so it doesn't matter which path you take. The only one wasting time is the one who runs around and around the mountain, telling everyone that his or her path is wrong.
~~~Hindu teaching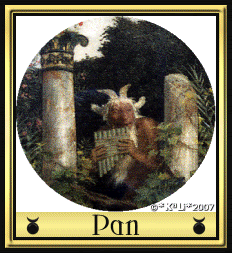 I am Kali, Divine Mother of All.
I am the sacred cycle of all existence.
Mother of Life and Mother of Death.
Mother of Horror, Mother of Bliss.
Like the flood that destroys villages while simultaneously bringing fertile soil for future growth,
like the wild fire that both destroys and births the forests,
I am the knower of the great mysteries,
the source of Life itself,
all-creating and all-consuming.
To truly understand me is to achieve Enlightenment.
~~~~~~~~~~~~~~~~~~~~~~~~~~~~~~~~~~~~~~~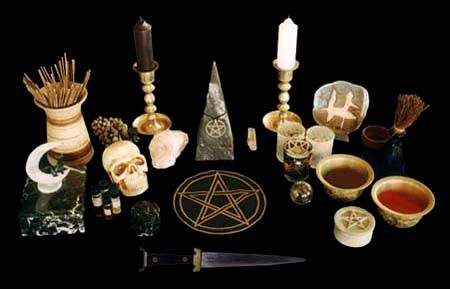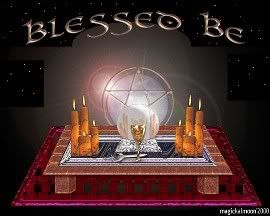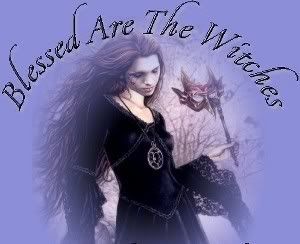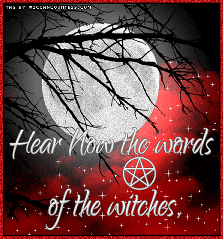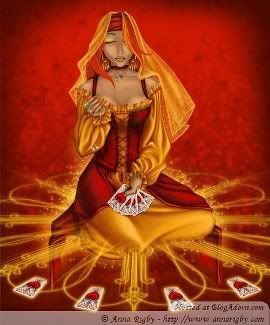 Joined
Feb 15, 2003
Activist Aspirations
Casual
Here for
Meeting Friends, Professional Connections, Support a Cause
Group Host of
Groups
Care2 Feedback and Suggestions, DELETE!? My A**!!!, DNC Unhinged, Elysium Garden, Let The People Post!, Pagans, Space Garbage Moon, The Crafty Witch, ThePetitionSite Center, Unassociated F&S, Was Pretty Pets, White Magic Circle of Light, ~*~Let's Get ParaNormal!~*~
Hometown
Homepage
http://www.ofhearthandhome.net
Birthday
Sept 02
About Me
Black as the petal of a blue lotus at night,
black as the night touched by the light of the moon,
Kali is the essence of Night,
She who is called Sleep,
She who is named Dream,
She who is the joyous dancer
of the cremation ground,
She who chooses from among the corpses
which souls shall be released from the
bonds of existence --
to know eternal bliss.

She is Maha Kali, Great Mother Time,
She is Nitya Kali, Everlasting Time,
She is Raksa Kali, Goblin yet Protector
during earthquake, famine or flood,
She is Smyama Kali, the Dark One who dispels fear,
She is Smasana Kali, Ever Joyous Dancer
on the corpses of the cremation grounds,
surrounded by wailing female spirits,
a garland of heads about Her neck,
a belt of human hands about Her waist,
blood upon Her lips.

Yet others say that She lives in the triple heaven,
wearing a bodice of gold,
and a string of pearls that glisten like moonbeams,
Her four arms of darkest iron
holding a trident and a sword,
holding a perfect lotus and a pot of honey,
and that Her banner is the peacock's gracious tail,
as peacock feathers adorn Her wrists and ankles.

It is this Kali who dwells forever
on the summit of Mount Vindya,
born again from the womb of Yasoda,
murdered as an infant girl
by the wicked coward Kamsa,
who seeing Her take Her place in heaven
saw his own violent death --
while She lived on Vindhya, eternal and divine.

Daughter of the Ocean, Mother born of Anger,
wet nurse to invincible warriors,
though they say that death
lingers in the waters of Her womb,
still, full devotions are made to Kali
on the ninth day of each month,
and those who worship with full heart
receive all that they desire.

For who does not know that this is the Kali Yuga,
the Fourth World of bitterness and sorrow,
and that when the Yuga finds its natural end,
Kali shall be there
to gather the seeds --
to create
the new Creation.

Merlin Stone
Ancient Mirrors of Womanhood

From a non-Hindu Kali lover ....

Sometimes,
Kali wears cowboy boots
When she's in
A roadhouse mood

Sometimes
She tiptoes
Lightly through my head
Like a daisy's laughter
In the morning sun.
In the interim
She decks out in jade
And never has to worry
About sunscreen
Or lip balm.

Sometimes
Kali wears ballet slippers
And she's dancing
Through the stage
Maddening the audience,
With graceful ferocity.
She never gets roses
And doesn't really mind
She's made of more woman
Than that.

Sometimes
Kali,
Just taps her foot,
In the beat of the rhythm
Played on buckets
Somewhere in New York
At nighttime
When Nyx makes her appearance
Across the sky.
Introduce yourself to Kali
Lifestyle
Activist Aspirations
Casual
Political Leaning
Depends
Wild Fact About Me
I am completely in love with Jackie Chan and Jet Li!! *swoon*
My Philosophy
I am the owner of my Karma.
I inherit my Karma
I am born of my Karma
I live supported by my Karma
Whatever Karma I create,
Whether good or evil,
That I shall inherit,
And I alone.
(read it somewhere, it describes my philosophy perfectly, tho I didn't write it)
-----
In 1945, 53 ancient manuscripts were unearthed in Egypt at the site of a second-century Christian monastery.
They contained a wonderful poem, "The Thunder, Perfect Mind," written in the voice of a feminine wisdom:
For I am the first and the last.
I am the honored one and the scorned one.
I am the whore and the holy one.
I am strength and I am fear.
I am war and I am peace.
What Gives Me Hope
People like my oldest daughter's first grade teacher; willing to accept, learn about and, in turn, educate others about alternative lifestyles. Open minds and hearts are too few in this world of ours and we could use a few more people like her around. :O)
If I were Mayor, I'd make the world a better place by
I'd make it easier for the poor to get government assistance. Right now, at least where I live, it's easier for illegals to get assistance than it is for a single mother working 3 jobs to barely care for her 4 children. It's shameful.
What/who changed my life and why
"Nocturnal Witchcraft" by Konstantinos. It really helped me to understand that being drawn to the shadows and the night was not a bad thing (as others would have had me believe). It is fascinating to learn that there are others like myself out there, those who dwell in the shadows and the night. And they are (as am I) called Nightkind.
Favorites
Quotation
damnant quod non intelligunt = they condemn what they do not understand
si vis pacem, para bellum. = if you wish peace, prepare for war
-----
"In order to access your creativity, you must validate and capture your inspirations.
These inspirations are precious seedlings awaiting nurturance." ~ Gail McMeekin
-----
The talent for writing is largely the talent for living, and it is utterly independent of knowledge.~ Willa Cather
-----
What will be best in your writing is what you really do not know now. If you knew it all it would not be creation but dictation.
~ Gertrude Stein
-----
"There's a deep wound in people-that they have been so cut off from the
source of their being, their mother, their Earth Mother."
--Francis Story Talbott II (Medicine Story), WAMPANOAG
Introduce yourself to Kali
My Butterfly Rewards
Most recent activity (up to 500 gifts shown)
---
I've earned Butterfly Credits