"Healing, Helping, & Loving"

Madera, CA, USA
female
married, 5 children
Speaks: some Spanish, a little French, cat, dog, English
Joined Dec 25, 2005


Causes: environment, women's issues, Animal Welfare, humanitarian causes, justice, Anti-Hunting, Indigenous Peoples Rights, Against Anti-Semitism, Literacy, Breast Cancer Awareness, Media Ethics, Campaign Finance Reform, Separation of Church and State

Activities: Amusement Parks, Aquariums, Arts/Crafts, Leatherworking, Magic, Massage, Meditation, Movie watching, Museums, Listening to Music, People Watching, Beadwork, Billiards, Reading, Reiki, Chakra Balancing, Cooking, Trivia, Hot tubbing, Writing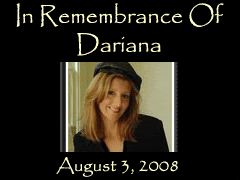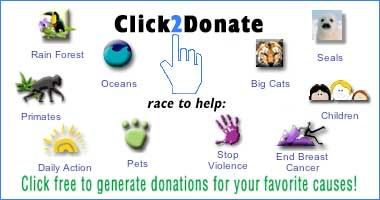 Desiderata
Go placidly amid the noise and haste, and remember what peace there may be in silence. As far as possible, without surrender, be on good terms with all persons. Speak your truth quietly and clearly; and listen to others, even the dull and ignorant, they too have their story.
Avoid loud and aggressive persons, they are vexations to the spirit. If you compare yourself with others, you may become vain and bitter, for always there will be greater and lesser persons than yourself. Enjoy your achievements as well as your plans.
Keep interested in your own career, however humble; it is a real possession in the changing fortunes of time. Exercise caution in your business affairs; for the world is full of trickery. But let this not blind you to what virtue there is; many persons strive for high ideals; and everywhere life is full of heroism.
Be yourself. Especially, do not feign affection. Neither be cynical about love, for in the face of all aridity and disenchantment it is perennial as the grass.
Take kindly to the counsel of the years, gracefully surrendering the things of youth. Nurture strength of spirit to shield you in sudden misfortune. But do not distress yourself with imaginings. Many fears are born of fatigue and loneliness. Beyond a wholesome discipline, be gentle with yourself.
You are a child of the universe, no less than the trees and the stars; you have a right to be here. And whether or not it is clear to you, no doubt the universe is unfolding as it should.
Therefore be at peace with God, whatever you conceive Him to be, and whatever your labors and aspirations, in the noisy confusion of life, keep peace with your soul.
With all its sham, drudgery and broken dreams, it is still a beautiful world. Be cheerful.
Strive to be happy.
by Max Ehrmann
Check out the witch positive designs at cafepress. Proceeds go to help Heifer International with their work of making people self-sustaining.
http://www.cafepress.com/witchespride
http://www.heifer.org/
Because being a hot fat girl is a lot of work and is undervalued or unrecognized. Because a fat girl still has to pay more money for uglier clothes or spend 11 hours at the thrift store to find anything hot to wear. Because if you take the elevator, people think you're lazy but if you're on the treadmill, people laugh.

Because men like John Goodman and Bernie Mac get to have careers on television but sitcom-moms- of-three still have size-two waists. Because even feminist magazines publish fat-phobic articles under the guise of it being a "health issue." Because anti-capitalist activists still use expressions like "fat capitalist pig."

Because girls are dieting at the age of nine. Because side effects of the most popular diet drugs are seizures, heart failure, fecal urgency, breast cancer, lung disease, insomnia, nausea and vomiting, dangerously high blood pressure, abnormal heartbeat, psychosis, strokes, hallucinations and sudden death.

Because the Cooper Institute's ongoing study of 30,000 people has found that those who are fittest live the longest, no matter what they weigh. Because the doctor who said that there were 300,000 "obesity-related" deaths each year received over $2 million in research funding from Jenny Craig and Weight Watchers.

Because that study prompted the FDA to approve Phen-Phen and Redux. Because fat-hatred is a money-making industry. Because fat people who exercise live longer than thin people who don't. Because if you lose weight 'cause you're sick, people telling you how great you look. Because hatred is so ingrained in every single one of us, especially inside the heart of even the hottest fat girl.

Because even the most progressive people don't talk or write about it. Because I am tired of being ignored, invisible, de-sexualized and told that I have such a pretty face. Because it's not fat that kills, it's fear of fat.

For all that and more I am a part of the HOT FAT GIRL REVOLUTION!
(author unknown)
I am on hiatus right now....recovering from the intensity of school. Miss you all. Please bear with me; and after I get settled from my move to Oregon, I will be back.
Ruth
Joined
Dec 25, 2005
Activist Aspirations
Enthusiastic
Here for
Meeting Friends, Professional Connections, Support a Cause
Group Host of
Groups
ANONYMOUS R US 2, CAVE, Cancer..A Journey of Strength & Courage & Hope.., Care2 Feedback and Suggestions, Cat Wuvers, Celtic History and Spirituality, DELETE!? My A**!!!, Let The People Post!, Owned by Cats, Pagans, Reforming Our Democracy!, TOTAL LACK OF SANITY ROOM~OMG WHO R U?, That Group, You Know, That We Were Talking About?, The Cat's Meow more »
Hometown
East Orange, N.J.
Homepage
Birthday
Jan 18
Languages
some Spanish, a little French, cat, dog, English
About Me
Family Nurse Practitioner, Wiccan Priestess & Elder, Herbalist, Energy Healer, Animal lover, friend, wife, mother, and grandmother
Introduce yourself to Ruth
Lifestyle
Pets
Cats, Dogs, Ferrets, Guinea Pigs, Rabbits
Activist Aspirations
Enthusiastic
Political Leaning
Liberal
Religions
Third degree Wiccan Priestess, Wiccan/Pagan/Druid
Eating Habits
Keep it Healthy
Wild Fact About Me
This high school drop out has completed a Master's Degree in Nursing & Integrative Healthcare, and a Family Nurse Practitioner Program! Never say it can't be done.
My Philosophy
Harm None; all life is connected
What Gives Me Hope
Children
If I were Mayor, I'd make the world a better place by
Pull the plug on corporate lobbyists; change the definition of a corporation as an individual.
What/who changed my life and why
Homecoming by John Bradshaw, because it started me on the path to healing myself.
What Bugs Me
Injustice and Intolerance
Passions
Justice, making a positive difference, Reading, animals and nature
Inspirations
Nature and Her gifts
What Scares Me
zealots, fanatics, Global warming, people who don't care
Favorites
Role Models
StarHawk
Quotation
Work like you don't need the money,
Love like you've never been hurt,
Dance like there's nobody watching,
Sing like there's no one around, and
Live every day as if it were your last.
Interests
Anatomy, pets, Wildlife, Archaeology, Aromatherapy, Art/Design, Artifacts/Traditional Pieces, Ayurveda, Biodiversity, Magnet Therapy, Massage, Medicine / Health Care, Meditation, Metaphysical Products, Mind/Body/Spirit, Mythology /
Books
Too many to name
Music
Classic Rock, Pagan, Celtic, Belly dance, Meditation, World music
Movies
King Arthur (2005), Mists of Avalon, Dirty Dancing, Ghost, Harry Potter (all)
TV Shows
Ghost Whisperer, none
Favorite Foods
Italian, chocolate
Favorite Places
Museums, Amusement parks, Forests, gardens
Can't Live Without
making a difference, my work, family, my spirituality, my pets, reading material
Introduce yourself to Ruth
My Butterfly Rewards
Most recent activity (up to 500 gifts shown)
---
I've earned Butterfly Credits