"Spread Kindness and Compassion"

Augusta, GA, USA
female, age 36
single
Speaks: English
Joined Nov 3, 2007


Causes: Animal Welfare, environment, Peace and Nonviolence, Human Rights, poverty, Equality for ALL, Government Accountability, Endangered Species, Food Safety, Separation of Church and State, tolerance, Corporate Responsibility, Social and Economic Justice

Activities: dreaming of a better world, online activism, staying informed, Surfing the internet, playing with my dogs, learning, Spending Time with Loved Ones, Wildlife Observation, reading, Movie watching, Listening to Music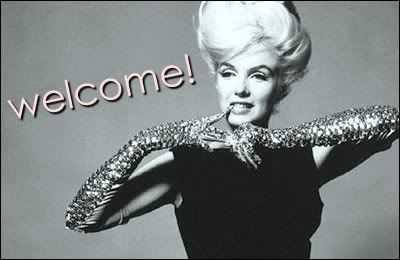 GoodSearch is an easy, free way to make a difference everyday just by doing something that you do anyway: searching the internet.

They give a donation to the non-profit of your choice (charities, schools, churches, etc.) for every search completed.
And GoodShop (on the same site) makes donations to that same chosen non-profit when you shop online through the site. Many of the major online retailers are listed, including Amazon.com and eBay.
Just click on the banner above to go to the site.
---

Please visit these websites (below) everyday - it's free, fast, and easy! Each time you visit them (once a day), they make a donation. The more people that visit, the bigger the impact. Just click on each banner. And don't forget to visit Care2's Click to Donate sites too!
---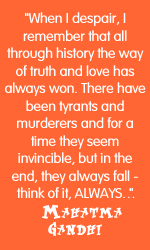 ---


Before I get into politics (which can be a divisive subject), I just want to say a few things. While I am passionate about what I believe in, I do not wish to alienate any potential new friends. I am open to friends of all political stripes. Basically, I like all nice people who care :)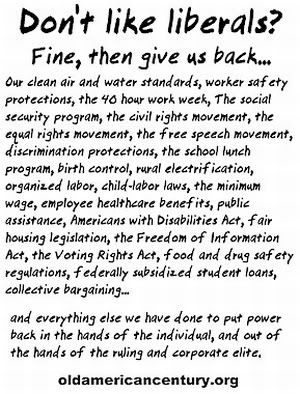 ---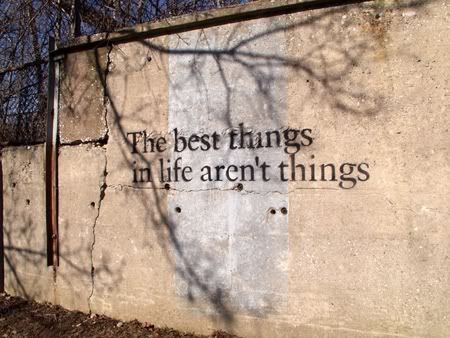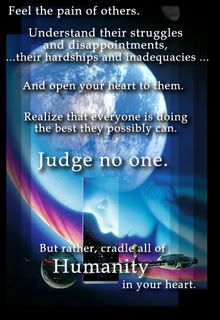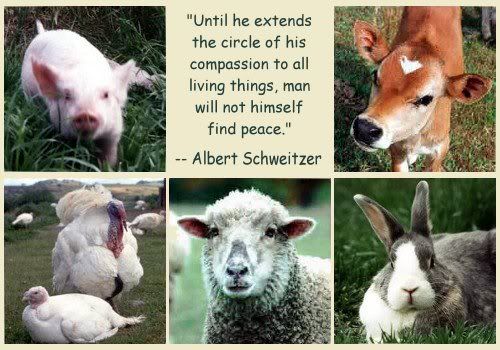 ---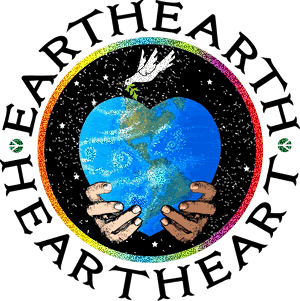 Joined
Nov 3, 2007
Activist Aspirations
Enthusiastic
Here for
Meeting Friends, Support a Cause
Group Host of
none yet
Groups
Amnesty International, DUO for World Peace, Healthy Cooking, Healthy Living Network, Jane Goodall Institute: Race for the Primates, Nature Lovers, Pets in Need, Race for the Big Cats, Race for the Rainforest, Reforming Our Democracy!, Vegetarian
Hometown
Augusta, GA
Homepage
Birthday
Jan 27, 1982
Languages
English
About Me
For the most part, a glass-half-full kind of person. Idealistic at heart (but not without a slight bit of skepticism).
An introvert; complicated; a deep thinker (sometimes to my detriment); very curious, with a strong thirst for knowledge; a lover, not a fighter; open-minded; empathetic; passionate about what I believe in; bookish; and a criminal procrastinator (ALWAYS to my detriment!).

One of those people who wishes that "we could all just get along." Is aware that this is naive but hopes for it anyway.

Weird, an oddball, march to the beat of my own drummer, etc... After years of struggling trying to be someone that I'm not, I'm finally comfortable (& much happier!) just being me :)

A "self-taught" political progressive (I was raised in a conservative Republican household & after learning more about the world, my views changed). Unapologetically liberal: I'm a bleeding-heart anti-war vegetarian environmentalist :) Living in a red district, in a red county, in a red state...

Oh, and one more thing: I'd be lost without my dogs. They're like little angels wearing fur coats! (hopefully it's faux fur, but I digress...)
Introduce yourself to Kristen
Lifestyle
Pets
dog, backyard birds and squirrels
Activist Aspirations
Enthusiastic
Political Leaning
Liberal
Religions
Love
Eating Habits
vegan, Keep it Healthy, natural foods, Still Love Chocolate Though!, Home Cooking, Organic as much as possible
Wild Fact About Me
When I find a bug in the house, I capture it safely in a cup and carry it outside. Then it is freed into the backyard. No one gets hurt and everyone's happy! Of course, I am made fun of for this. But what I really feel bad about are the large spiders and roaches that I can't bring myself to get too close to :'( The spiders jump and the roaches, well you know how they are... I am considering purchasing a humane bug vacuum thingy which very gently sucks them up (from a distance) so I can then release them outside. Crazy? Possibly, depending on your perspective. As I said above, I'm odd.
My Philosophy
Follow the Golden Rule. It's "golden" for a reason.
"To thine own self be true."
Try to see the positive in all people or situations.
Reduce suffering of any living creature.
Live simply, so others may simply live.
Be a voice for the voiceless.
Knowledge is power. Learning = empowerment.
Live and let live - unless it causes harm to another.
Practice gratitude. Every new day is a gift.
What Gives Me Hope
Many things, on a daily basis. Here's a couple:
The sun continues to rise, faithfully, every single day - it's one thing you can truly depend on.
YOU give me hope!! And others like you who care enough to do something to help make the world a better place. Thank you for being you! :)
If I were Mayor, I'd make the world a better place by
Doing anything and everything I could to halt climate change.
And on my 2nd day, I would create world peace ;)
What/who changed my life and why
My Mom has been such a positive influence in my life. I know I wouldn't be the person I am today without her support, understanding, & guidance. I am truly blessed to have her for a mother.
What Bugs Me
gossip, sheeple, pollution in all forms, ignorance, injustice, Superficiality, consumerism, materialism, Those who hurt others weaker than them, people who WON'T use their minds!, apathy, intolerance
Passions
Standing up for causes I believe in, Earth and all its inhabitants, learning, making a difference, broadening my horizons
Inspirations
many and varied..., wonder, the beauty of nature, good people, animals, Mother Nature, peacemakers
What Scares Me
War - Cruelty - Greed - Indifference, hate, global warming
Favorites
Role Models
My mother, Mahatma Gandhi, Martin Luther King Jr., John Lennon, Emily Dickinson, Mother Teresa
Quotation
"Be the change you want to see in the world." ~ Mahatma Gandhi

"Great minds discuss ideas. Average minds discuss events. Small minds discuss people." ~ Unknown author (sometimes quoted as by Eleanor Roosevelt but this claim is disputed)

"Let us rise up and be thankful; for if we didn't learn a lot today, at least we learned a little, and if we didn't learn a little, at least we didn't get sick, and if we got sick, at least we didn't die; so, let us all be thankful." ~ Buddha
Interests
learning all I can, exploring life, current events, retro everything, politics, Nature/Wildlife, reading, Green living, animals, healthy living, film, computers, Mind/Body/Spirit, marilyn monroe, arts and culture, film as art, Vegetarianism/Veganism
Books
Almost anything worth reading, non-fiction, classic literature, Harry Potter Series, J.R.R. Tolkien, biographies/autobiographies, books on classic film/Old Hollywood, film studies, books about Marilyn Monroe, Nature/Wildlife, cook books
Music
All genres, Eclectic tastes...wide variety, The Beatles (and John Lennon), Frank Sinatra, Indie Music, Ella Fitzgerald, oldies, standards, folk, rock, alternative, jazz, classical
Movies
Too many to list here, well-made films, classic films, independent films, documentaries, foreign films, Film Noir
TV Shows
Turner Classic Movies, PBS, news/politics/current events, educational/documentaries, classic TV, I Love Lucy, The Office, The Simpsons, SNL, Daily Show/Colbert Report
Favorite Foods
Vegetarian chinese food, Indian food, green smoothies, oatmeal, fruits and veggies, peanut butter, Beans!, salad, split pea soup, pizza, mexican
Favorite Places
on the couch snuggled up with my dog(s), inside on a rainy day or night, home, nature, mountains, hawaii, woods
Can't Live Without
air, laughter, hope, solitude
Introduce yourself to Kristen
My Butterfly Rewards
Most recent activity (up to 500 gifts shown)
---
I've earned Butterfly Credits