Wolf and Raven Tattoo
Self-Portraits 8/10
Raven and Wolf Logo from Karen's First Website
Cuercolobo Logo 2
Go to
www.therainforestsite.com
to find this site and others like it, concerning animal welfare, hunger, childhood education, breast cancer awareness, and so on.
Highly recommended!
"Raven Landing" by Karen Hansen c. 2010
"Ravens Creating A New World" by Karen Hansen c. 2010
"Patti's Transition" by Karen Hansen c. 2007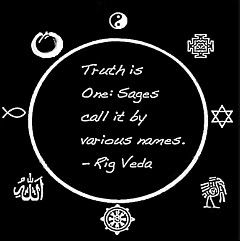 It is compassion that helps us perfect our wisdom and power...
The transformed mind is the ultimate healing.
- Lama Kyabje Zopa Rinpoche
"Safe Territory" (I Pray For Wolf)
Don't you know yet? Fling the emptiness out of your arms into the spaces we breathe; perhaps the birds will feel the expanded air with more passionate flying.
-Rainer Maria Rilke

"Sally Lightfoot Crab" by Karen Hansen c. 2003

"And did you get what you wanted from this life even so?"
I did.
"And what did you want?"
To call myself beloved, to feel myself beloved on the Earth.
- Raymond Carver
The law of wonder rules my life at last.
I burn each second of my life to love.
Each second of my life burns out in love.
In each leaping second, love lives afresh.
-Jelalluddin Rumi
Enough. These few words are enough.
If not these words, this breath.
If not this breath, this sitting here.
This opening to the life
We have refused
Again and again
Until now.
-David White
"ColorForm 5" by Karen Hansen c. 2008
Mere colour, unspoiled by meaning and unallied with definite form, can speak to the soul in a thousand different ways.
- Oscar Wilde

If we could see the miracle of a single flower clearly, our whole life would change.
- The Buddha
How can divine Oneness be seen? ... If you are willing to be lived by it, you will see it everywhere,
even in the most ordinary things.
-Lao-Tzu
"Tao-Te Ching"
Cloud River and Mirror Neuron" by Karen Hansen c. 2009

For All
Ah to be alive
on a mid-September morn
fording a stream
barefoot, pants rolled up,
holding boots, pack on,
sunshine, ice in the shallows,
northern rockies.
Rustle and shimmer of icy creek waters
stones turn underfoot, small and hard as toes
cold nose dripping
singing inside
creek music, heart music,
smell of sun on gravel.
I pledge allegiance
I pledge allegiance to the soil
of Turtle Island,
and to the beings who thereon dwell
one ecosystem
in diversity
under the sun
With joyful interpenetration for all.
- Gary Snyder
p. 92 "Art and Nature"
Some of my spiritual influences came from books and practices...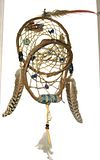 But when in doubt... I also feel that...

"When the bird and the book disagree,

always believe the bird."
- James Audobon
---
My Right Arm Tattoos:
My Left Arm Tattoos: