"Education and knowledge are the keys to freedom."

France, France, France
female
single
Speaks: The language of the heart.
Joined Mar 16, 2015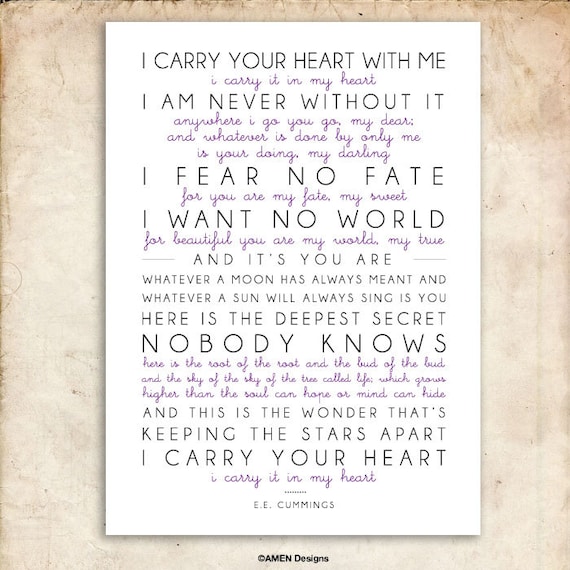 While listening to music with one of these magnificent jukeboxes
Radios to put between all ears :
http://johanneverdonmedia.net/HomePage
http://radiomedecinedouce.com/live/1-Radio-M%C3%A9decine-douce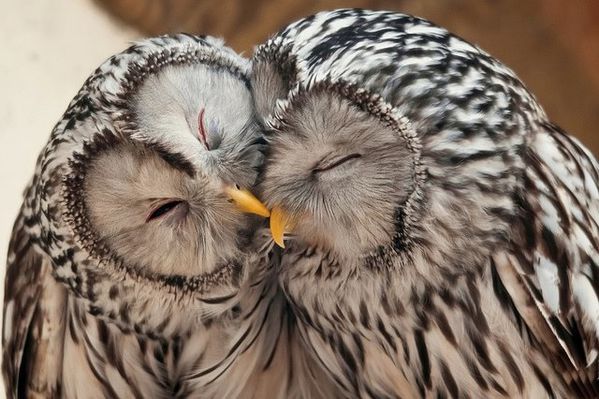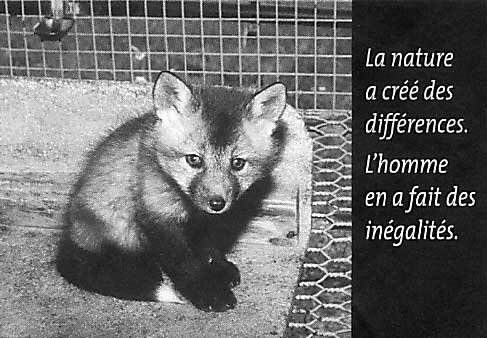 The international links of animalist parties.
FRANCE :
https://parti-animaliste.fr/
NETHERLANDS :
https://www.partyfortheanimals.nl/
PORTUGAL :
http://www.pan.com.pt/
AUSTRALIA :
http://animaljusticeparty.org/
Aware of the importance of information and exchange with other European animalist parties (Germany, Cyprus, Spain, Finland, Italy, Netherlands, Portugal, United Kingdom, Sweden) and international (Australia, , Turkey), the Animalist Party got closer from the start.
It thus joined the dynamics initiated by the Dutch party Partij voor de Dieren (Party for Animals) by participating in the annual international meetings (Belgrade in 2014, Tirana in 2015, The Hague in 2016) and bringing together the different animalist parties .
The Animalist Party is therefore part of a transnational political movement which has successfully initiated the entry of the animal question into the political field.
For example, the Party for Animals in the Netherlands (Partij voor de Dieren) has a number of national and international representatives:
Of the national deputies,
Of the senators,
Of MEPs,
Of local elected representatives.
Similarly, the Portuguese animalistic party, the Pessoas-Animais-Natureza (PAN) has a national deputy.
In Australia, Animal Justice Party also won the election of a senator.
In Spain, Partido Animalista (PACMA) also scored well in the last general elections in June 2016.
The electoral results of the different animalist parties increase with each election, proof of the relevance of the animal question and of its increasing place in the political field.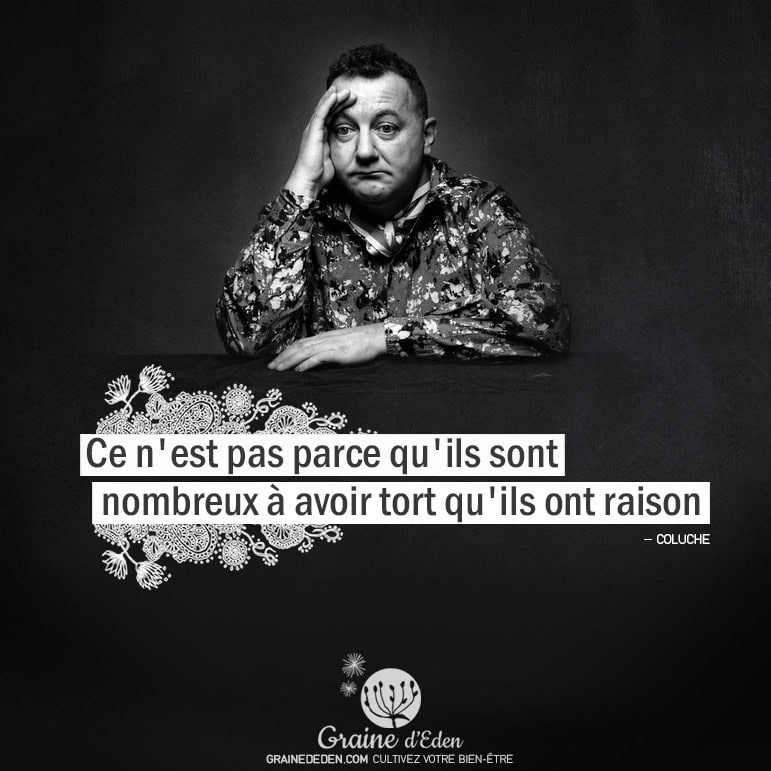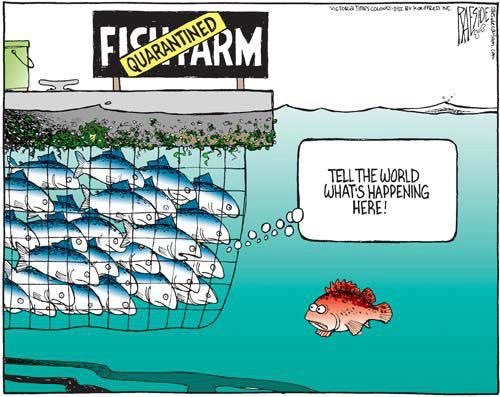 The Plowman and the Treasure
A plowman hears a strange noise under the ploughshare of his plow. He goes to see, and unravels a filled chest Of gold coins. A fortune for him! He buries him at bottom of his garden.
What to do with it? He imagines quantity of purchases and decides finally ... to decide nothing. This box of gold coins, this treasure will be its safety in case of a blow. And this security changes its character: tense, he is relaxed, grumpy he becomes lovable, intolerant it becomes tolerant… ... He lives a beautiful life, happy, knowing That whatever happens to him, he can face. His last hour is coming. Before to expire, he gathered around him his children and gives them his secret.
Then he dies. The next day, they dig Indicated, and find the safe, but ... it is EMPTY! The plowman had had his gold Tens of years ago!
When you have an idea that hurts you, Think about this story. Is it really the fact itself that Does you harm, or the thoughts you give him?
Christian Godefroy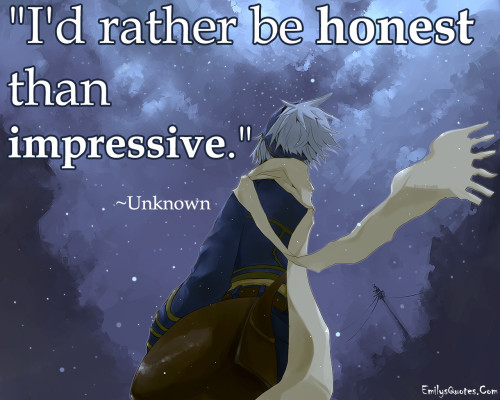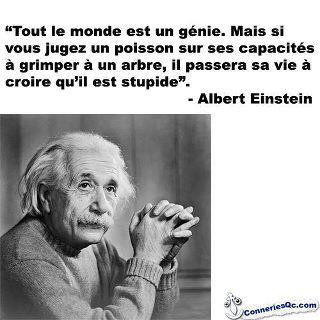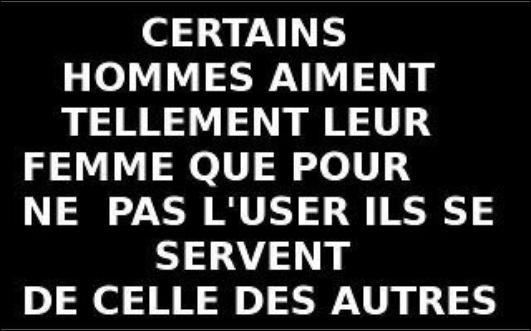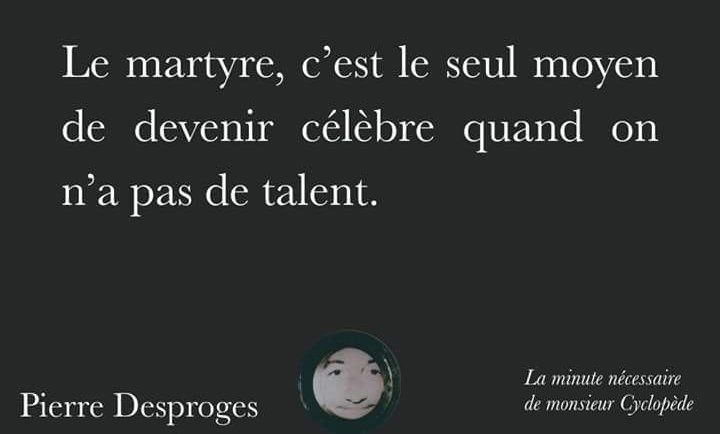 Joined
Mar 16, 2015
Activist Aspirations
undeclared
Here for
Meeting Friends, Support a Cause
Group Host of
none yet
Groups
40-60 plus-Friends Group, ANIMCORD: Would you like to save abandoned animals?, Animal Advocates, Animal Education and Petitions, Cat Lovers, Click to Give Free food, Defenders of Wildlife Action Fund - Electing Pro-Wildlife Leaders, Dog Lovers, Healthy Cooking, Healthy Living Network, Independence, Poetry 4 the soul, Vegan, WWF - World Wildlife Fund more »
Hometown
Earth
Homepage
Birthday
Jan 18
Languages
The language of the heart
About Me
"Everyone thinks of changing the world, but no one thinks of changing himself." Tolstoï
"We should have the right to a minimum of guaranteed happiness."
"Humor can't be learned. It's like jazz, an indoor rhythm. We have it or we do not have it." Bedos
If the bullshit was paid some would be billionaires.
Images are like statistics, we give them the meaning that suits us.

I don't celebrate anymore my birthday nor Christmas nor New year.


I love strolling through libraries and bookstores.

I would like to go around the world, the GR20, make Route 66 with a motorcycle, skate at the Rockefeller Center, visit Ireland, open a center to accommodate all unfortunate animals and children injured by life.

I love the architecture of churches, cathedrals and the feeling of peace that comes from it.

I can't stand birds in cages, both literally and figuratively.

The politic and I are not really friends.

Kindness isn't synonymous with lack of character, or weakness.

I don't understand the people who dress up the animals and even less when those same people say they like them. Animals are neither objects nor substitutes of children.

What bothers me are the people who cumulate the friends and so send you a good Mother's Day when you don't have children, a merry Christmas when you are not of the same confession as you, ......etc.
Even if your action starts with a good feeling, think also that a happy day for you isn't necessarily for your neighbor.
In addition, certain festivals don't take place on the same date in all countries, for example Mother's Day.
Friends are diamonds that we must facilitate the expression of their many facets.
Please read the profile before sending anything.
Introduce yourself to Christine
Lifestyle
Pets
7 cats
Activist Aspirations
Political Leaning
Religions
Agnostique
Eating Habits

Wild Fact About Me
No Facebook.No Twitter.
My Philosophy
Life is simple, why complicate it!
What Gives Me Hope
Every human has its share of light.
For some it is really necessary to look for it :-))
If I were Mayor, I'd make the world a better place by
I would not want this place. I willingly leave it to those whose mission it is.
What/who changed my life and why
My dogs, my cats and a mare.
Myself and all the human beings who have crossed my path.
What Bugs Me
Manipulators, Liars, Politically correct, Put people in boxes, People who don't care, The lack of respect., The envious people., Fanaticism
Passions
Contemplating the sky at night., motorcycling, listening and playing music, hiking, animals, running, write poems and short stories, mountain, psychology, dancing rock, salsa and biguine, to joke, go to the cinema, painting and drawing, Ski
Inspirations

What Scares Me

Favorites
Role Models

Quotation
"The madness is to always behave the same way and expect a different outcome. " Albert Einstein
"You can lead a horse to water but you can't make him drink."
Interests
A lot of others fields from the moment, I learn and I discover, I'm what some call"a touch to everything, Chinese medecine, Quantum medecine, Intuitive communication, Healing through sound
Books
Many books......, ......., Neige de M.Fermine, Soie de Baricco
Music
All kinds of music, Bob Marley, Blues Brothers, ......., Mozart, Big Bad Voodoo Daddy, Frank Sinatra, Little Richard, Gilberto Joao, Monster Mike Welch
Movies
A dog's purpose, Le chemin de la liberté, Into the Wild, le royaume de Ga'Hoole, Miracle à Milan, Demain tout commence, ........., L'enfant au violon, Vice-Versa, La part des anges, Poetry
TV Shows
No TV
Favorite Foods
Chestnut cream, Figs, Onions, Gluten free, Organic food, Pistachios, Watermelon, Strawberries, Blueberries, Avocados, Mangoes, Fruits and vegetables, Chocolate
Favorite Places
Paris, My favorite place stays in contact with, trees, earth, stars, sky, wind, streams, oceans and animals., Muir Woods, .............., The beach of Palombaggia, Lago d'Iseo, Pic du Carlit
Can't Live Without
Humor, Vegetables, Water, Freedom, Nature and animals, A moleskine, A pen
Introduce yourself to Christine
My Butterfly Rewards
Most recent activity (up to 500 gifts shown)
---
I've earned Butterfly Credits