"* Live * Laugh * Love *"

Brandon, FL, USA
female
single
Speaks: English
Joined Oct 11, 2004


Causes: **Random Acts of Love and Kindness**, Universal Harmony, All living things that God created, Be a voice for the Voiceless!, Protect Earths Environments, Natural Habitats, Stop Hunger, Love and Peace, Alternative Energy, Defend the Constitution, America ~ FOR the PE

Activities: Sunset Walks, Graphics, Reading anything to gain knowledge, Nutritional coaching, Helping people, Volunteer Work, Art Shows, Aerobics, Amusement Parks, Aquariums, Beachcombing, Cafes, Cooking, Dance, Gardening, Home




*Live*Laugh*Love* † ~ May this page BLESS *YOU*!~
Thank You Randy Paynter
Mr. Care2 Himself

Creator of The Most Awesome site on the internet!
I nominate him as a Nobel Peace Prize winner!My wish for all my wonderful
Care2 Friends,
Love, Peace and Total Harmony

Celebrate Those you Love
all day, every day, all year!



~Please do me and yourself a favor ~
Take a few minutes
to read what my heart has to share
with each and every one of you wonderful people!


Take from it what works for you,
My wish is simply that I may share knowledge that will enlighten you to new awarenesses, light new passions, cause you to thirst to seek more
or maybe even encourage you.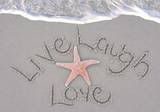 *Live*Laugh*Love*
~Happy New Year~
My Birthday gift for *YOU*

That the single, most significant
dimension of life
is your relationship
with the Source of Goodness
who never ceases
to sing love songs to your soul.


That you find meaning, purpose,
and vitality in what you do daily


That you treasure your loved ones
and let them know
how dear they are to you


That you make choices and decisions
that reflect your truest self


That you look in the mirror
at least once a day
and
smile in happy amazement


That you remember relationships
are what count above all else -
more than work or money
or all the material things
we spend so much time tending


That you live in an
uncluttered manner,
enjoying the freedom
to be content


That you never give up
on yourself
when others turn away
or don't seem to understand


That you keep your
sense of humor
when things don't go
the way you want


That you draw
on your inner strength
and resiliency
when you are in need


That you find adventure in each new day
and that you marvel
at the wonders of creation
which consistently present themselves to you


That you take risks and accept
the growth-full challenges
that come to you


That you are attentive to
the health of your body, mind and spirit.


That you carry peace within yourself,
allowing it to slip into the hearts of others
so our planet

becomes a place where
violence, division and war are no more.



Shine Your LIGHT unto the world
Love every living thing!

---
~*CARE*~
is about caring
with Love and Compassion
and giving from our hearts

This applies to ALL living things,
Let us especially have compassion
for those
who can't do for themselves
the old, the weak, the poor
those who are handicapped
those who are alone
and yes, especially the animals
they have no voice!

Think outside of the Box!
Visit an old persons home or an elderly neighbor
Share some time at a hospital ward or orphanage
Help an old neighbor do something they can't
Gift a poor family, on a personal level.
Put food and water out where you know strays are
Lay on the floor and color with a child

Don't forget
to give
smiles and hugs!
************
These are the things
that will return
JOY to YOUR Heart!
Make and share some miracles!
What a beautiful concept!
* * * * * * * * *
IMPORTANT NOTE:
Even if you are one who is
alone, poor, old, young, weak, handicapped, sick
whatever...
it will boost your spirits
to care, to give, to share!
It's a law of nature!
It doesn't matter in what capacity you give
whether it's a smile, some time,
a click to donate,
physically or financially helping
or doing something for someone.
Every little bit counts
toward the theme of
Universal Love!

JUST
~*CARE*~


My heart totally breaks
over things I can't do anything about
to make it better!


Tender Heart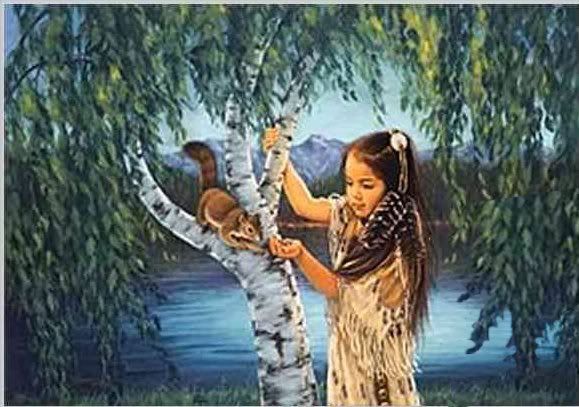 ---
I Celebrate the
Butterfly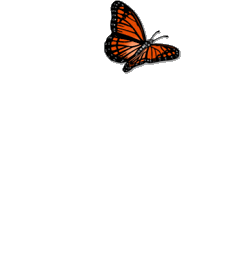 to me they represent
the beauty of the Circle of Life
Maybe you never thought this deeply about a butterfly before
neither did I till I read "Hope for the Flowers"
*I think of things others normally don't*

~Metamorphosis~

From a humble beginning
living only to survive
consuming to get stronger
striving to climb ever higher
to keep up with the others
until they reach the top
~they don't even know why~
Then seemingly, that's the end
they make a cocoon
(similar to making their own coffin)

Just when they think thats the end
thats all there was to their life
its all over now
they go to sleep
(that sounds really familiar doesn't it?)
Isn't that process alot like us?

In that state of sleep
Their whole entire being
is changing
*Metamorphosising*
(If you haven't read about it, look it up, you will be amazed! Their body totally liquifies and rebuilds itself into a whole new creature!)
Then they re-emerge
born again
remade totally new
as a Beautiful Butterfly
free from all their previous constraints
and struggles
freedom and lightness
to fly
and reach the highest heights!
They can see all there is to see now
including WHY
they had to struggle in their old life
and why they had to "die"
in order to be what they are now
and to experience
the incredible joy
they are newly blessed with!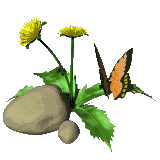 I'm christian, I totally try to learn, understand and accept
others beliefs!
Each one of us
is on our own journey
on different parts of the path
of our own knowledge
and understanding
of our spirituality
In the past most of us have been
in the same place of someone
we may be judging now
or
maybe we never have been there
and haven't walked in their
'moccassins'
We can all learn from one another
and its all about LOVE!!
(Jesus said, "The greatest is LOVE")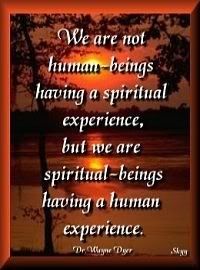 I learned from taoism
No I'm not a taoist or any other 'religion'.
I am from my maker. What I am is spiritual, a knowledge seeker, always thirsting for more. I take the good knowledge from ANYTHING that works towards understanding and love and incorporate it into my understanding of GOD, just as we all should. And then, as knowledge seekers with true wisdom,
we should enlighten others.
Wayne Dyer and Deepak Chopra's words have enlightened my life.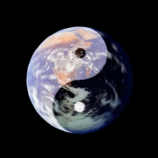 anyway, back to where I left off
I learned from taoism
that we appreciate one thing
because of adversity of another.
Such as from darkness
we appreciate light,
hot and cold, bad and good
etc.-

And so during our struggles
we must remember,
and believe
that we will really appreciate
every little good thing
that comes to us
after our struggle is over.

Alot more so
than if we didn't have to go through any struggle to start with-
We would simply take all good things for granted
until they bored us.

The Butterfly
certainly has learned that lesson!

Effortlessly and happily
(and probably extremely gratefully)
they flutter around
with a soft and gentle touch
hardly even noticed
and as they do
they pollinate plants
which sustains life for all
~*~*~*~*~*~*~*~
EVERY ENDING
has a new
BEGINNING
and so the circle goes!
* * *
†††
Christ
died humbly on a cross for our sin
simply because He loves us
His body was made new
~an indestructible resurected spiritual body~
He came back in Eternal Glory
to spread and shine His light
touch each one of us with His Love
show us how to BELIEVE
and how to walk in LOVE

A person who comes to know Christ
and what He came to do for us
experiences a similar
Metamorphosis too

Think about it
I enjoyed making the following picture to go with the theme here, lol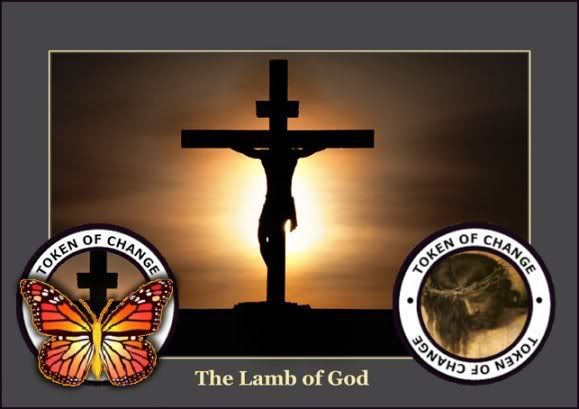 Even if you don't believe in HIM
or love Him
He believes in *YOU*
He created *YOU*
and HE LOVES *YOU*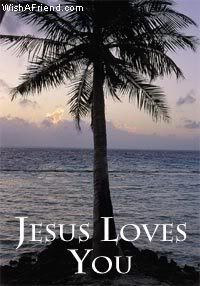 I share this page,
my hearts gift to you
fully with Love
and
~Peace~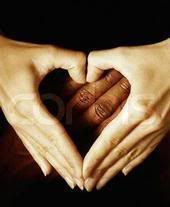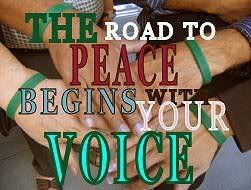 *View All Images* is a greeting
From me to you my friend! Enjoy!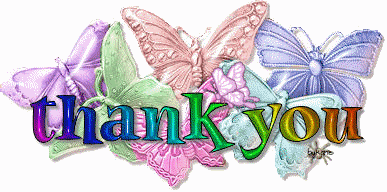 ---
Joined
Oct 11, 2004
Activist Aspirations
Casual
Here for
Meeting Friends, Dating, Job Search, Professional Connections, Support a Cause
Group Host of
none yet
Groups
! God a Logs on Living and Dying !, * ~ 5. A Haven For My Friends ~ In Memory & Honor of Agnes Corbett, + We + R + ONE +, 40-60 plus-Friends Group, A Dog-Gone Good Natural Pets Group, Acoustic Coffee House, All Natural HealthWorks!, Backyard Wildlife Sanctuaries, Celestial Secrets, Christian Stewardship, Classic Literature and Poetry, Complete Natural Living, Defenders of Wildlife, Elephant Lovers more »
Hometown
Southern Girl
Homepage
http://www.myspace.com/moonkissdsky
Birthday
Jan 01
Languages
English
About Me
This girl has her head in the clouds, and her feet on the ground.
***********************************
Spiritual, usually optimistic and positive, creative, love family and good people, nature, sunsets, long walks on the beach around sunset, mountains, weekend getaways, animals, compassionate for things that cant help themselves, i.e. handicapped, old people and little ones, and of course animals. I love 70's, 80's and 90's music, christian alternative and country music. Not into Jazz or Blues! Like to dance, have a happy spirit and enjoy life! I'm intelligent and outgoing. I love romance and am also a dreamer. Comfortable dressing up or sporting jeans, but mostly I like to wear summer dresses.

Here's the down side, but its only temporary:
I want to eat more healthily, and quit smoking. I don't like doing dangerous things and wouldn't want to meet anyone who does. My heart wouldn't be able to stand a loss! (i.e. motorcycles)

As far as children, my daughter is grown and married. My answer about children was simply that if you have children my heart is open to loving them as well.

I have had several severe life losses and am finding my way back right now, I do have a tender heart..please handle it with care. My sharing here helps alot I think! Giving is the best way to not think about your self or your needs.
Being active on this site gives me a sense of purpose each day. Maybe the effort I put in here will give me the Karma I need for Destiny to happen.

I personally love Jesus Christ and the spirit of love and giving that I find in others. I believe in religious tolerance as long as the religion is based on love and peace.

In a mate, I believe we should be with someone who believes the same as we do so we can grow together in the same direction.
Psalms 37:4
This is the verse I hold up to God daily.
Introduce yourself to dena
Lifestyle
Pets
3 Beautiful Balinese Cats, now a dog too!
Activist Aspirations
Casual
Political Leaning
Depends
Religions
Christian - Other
Eating Habits
Keep it Healthy
Wild Fact About Me
My Philosophy
** LIVE * LAUGH * LOVE **
Respect, protect and love all living things and this beautiful planet that God gave us!
Teach what you have learned and give generously of your spirit.
What Gives Me Hope
God, helping others, faith, the sun coming up each day and enjoying the beauty around me and in peoples hearts! Having something to look forward to every day. Having a purpose. Maybe one day having a better purpose, a reason to be and finding my destiny.
If I were Mayor, I'd make the world a better place by
Stress the teaching of good values, morals, natural health, things that make the world better! Teach people to be thinking of giving and caring for others rather than thinking of themselves all the time!
Change rules on values and ethics for the media, they are the ones changing the world!
Change the voting process from party to popular vote, no supercandidates, etc...open voting!
What/who changed my life and why
~Movie~ Pay It Forward
It's a must see movie, and a true story. It's about doing something good for 3 people..then those 3 people each must Pay it Forward to 3 more people each, totalling 9..and they must Pay it Forward to 3 more each (9x3=27x3=81..etc....something like the pyramid theory applied to paying forward goodness :D

~Book~
The Bible, it offers comfort, instruction, and wisdom. The more you read it the more opens up to you.

Off the top of my head I would say more recently Wayne Dyer, author and speaker. The Power of Intention is a totally awesome most empowering way to understand what spirituality and the meaning of life is. My brothers death was the beginning of my awareness of how mortal we are and eventually learning more and more about the important things in life for humans, the earth, animals and our spirituality.

Most recently I've been reading Sam Oliver's works which help with dealing with loss. He's done some incredibly wonderful work. You can join his groups, add him as a friend or view his work, here on Care2. Find him in my friends list.
What Bugs Me
LOSS, selfishness, cruelty, meanness
Passions
My page should tell you that
Inspirations
Jesus unconditional 24/7 love!, Love and beauty on Earth, animals-they love unconditionally, Positive Inspirational People, Inspirational and motivational books, Charles Stanley, Joel Osteen, Kahlil Gibrahn, Wayne Dyer, Deepak Chopra
What Scares Me
~LOSS~ and being alone, see what bugs me!
Favorites
Role Models
Jesus Christ, Jesus, taught love..the greatest of all, My parents. They have good values, compassion, steadfast in their ways and still in lov, married at age 16 and 18. In watching th, the power of believing, unconditional love and n
Quotation
** Live * Laugh * Love **
~*Pay It Forward*~

Love isnt love until you give it away!

I am a spiritual being on a human journey!

Would the child that you were, admire the adult you became?
Interests
Spirituality/Philosophy, pets, Wildlife, Art/Design, Body/Personal Care, Counseling, Crafts, Disabilities / Challenged, Ecology, Environment, Fitness, Herbs, Indian Spirituality, Internet, Massage, Natural Medicine, Health Care, Media Ethics, Meditatio
Books
The Bible..Spiritual books, Sam Oliver, Wayne Dyer, How to books, Max Lacado, Kahlil Gibran, Spirituality/Enlightenment, Self help/Improvement, Nature and Scenic, Natural Healing/Remedies, Nutrition Books
Music
Contemporary Christian, Alternative, Country, Love Songs from 70's, 80's and 90's
Movies
Must sees:, Pay It Forward, *Serendipity*, 40 First Dates, Must Love Dogs, Romance comedy, Stories of good value or fantasy, Some of my other faves are, Dances with Wolves, A River Runs Through It, Princess Bride, Blue Lagoon
TV Shows
Educational or Christian or shows with k, good values or good entertainment., Secular shows I like are:, Dawsons Creek, Friends, Seinfeld, Frazier, ER .. but I dont watch much TV in realit
Favorite Foods
I have so many, mostly I like healthy meals, veggies, fruit, fish, salad, california rolls....and then there's the, sometimes..even a pizza or burger., Might be easier to ask what I dont like
Favorite Places
..anywhere I can see the sunset!, Tropical, Mountains, Beach
Can't Live Without
Love, Truth, Spirituality, Earths Beauty, Balance, Unconditional Love
Introduce yourself to dena
My Thank You Notes
Apr 22, 2013

view card
My Butterfly Rewards
Most recent activity (up to 500 gifts shown)
---
I've earned Butterfly Credits