How to Dance in the Rain
It was a busy morning, about 8:30, when an elderly gentleman in his 80's arrived to have stitches removed from his thumb. He said he was in a hurry as he had an appointment at 9:00 am.
I took his vital signs and had him take a seat, knowing it would be over an hour before someone would to able to see him. I saw him looking at his watch and decided, since I was not busy with another patient, I would evaluate his wound. On exam, it was well healed, so I talked to one of the doctors, got the needed supplies to remove his sutures and redress his wound.
While taking care of his wound, I asked him if he had another doctor's appointment this morning, as he was in such a hurry.
The gentleman told me no, that he needed to go to the nursing home to eat breakfast with his wife. I inquired as to her health.
He told me that she had been there for a while and that she was a victim of Alzheimer's Disease.
As we talked, I asked if she would be upset if he was a bit late.
He replied that she no longer knew who he was, that she had not recognized him in five years now.
I was surprised, and asked him, 'And you still go every morning, even though she doesn't know who you are?'
He smiled as he patted my hand and said, 'She doesn't know me, but I still know who she is.'
I had to hold back tears as he left, I had goose bumps on my arm, and thought,....
'That is the kind of love I want in my life.'
True love is neither physical, nor romantic.
True love is an acceptance of all that is, has been, will be, and will not be.
The happiest people don't necessarily have the best of everything; they just make the best of everything they have.
'Life isn't about how to survive the storm, but how to dance in the rain.'

MY FRIENDS MaY YOU

not make this a life time of
NOT AGAIN 'S
My hearts passion has never died for any person
put in my care.

i love them all and with loving care pray for them all
FEAR AND EMOTIONS
of our past
sometimes make of us

SLAVE'S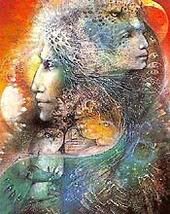 OF OUR DOUBT'S AND FEAR'S
and these
can start the nit picking over anything and everything, that can kill
passion trust and truth.
so too
speaking and beliving when your emotions
dictate your truth not facts, but fears do!
Truth should set the boundries of our emotions
with this as the result
The putting of false feelings aside
Instead when we become offended at words that carry no offence
and
walk away at a deed or word that meant no insult but we take it as
ONE
Very easy to do in this world
with out of balanced moods & emotions and with fear running our lives
can get alott worse when you find your true love
HOLD ON HERE IT COMES
.......%$$..%$..%_)+_WHAT?????????????? >O:
You feel safe so your both your deeper truer selfs
after
six to nine months we reveal our truest nature
sometimes its very scary
and
It can start as early as the first date but you keep pushing the fear and programs deep inside
WHY BECAUSE THE SEX IS REALLY FRIKKKEN
GREAT???
THEN WORDS START BANGING AGAINST YOUR TEETH
AND
FEARS YOUR HEART, THEY WANT OUT!
fears, pain, being abbdoned,rejection,
EVERYTHING
that was done to you and what you were taught to do
the good the bad not so good and the most ugly
our fearful emotions then get in the way
of what you really want
with great unbalanced passion run by fear and pain they

START SCREAMING HEY
WHAT

IF ):
so passion in the heart without truth takes hold
TO PROTECT YOURSELF
(this is a lesson of what not to do in progress)

when it comes to the flesh spirt soul or mind!
the flesh needs to delight in the trust of your heart
also in the one you have chosen.
you say
TRUST
WHAT THE HELL IS THAT?
(they just look good in those tight pants)
now letting passion die is easy
we just live in the fear of the past
i have seen this plenty of times.
it sucks for everybody.
no one need to cheat themselves
for who else do you cheat when a vow of trust is broken by
FEAR
when a true friend and lover are not belived in?

YOUR CHEATING
yourself, the one above, and all others
and
when you relize you were wrong you discover
your fear is the
love / mind / truth / spirt /and heart killer,
and
what you fear
is what you belive
so also go;s most of your faith
you put faith behind dread failure of your future.
when your fear is stronger than your love
then the opposite of love will happen
then you will wonder, did I allow or promote this?
(AH DID I ALLOW THI

so careful what your thoughts are.
for lack of faith in the
(one sent into your life) by the
(one above) shows a great distrust in
(the one above ) the (other person ) and (yourself )
if this is how a person spends there power of thought
in doubt and fear,
there is almost no hope.
(sometimes spiritual or professional help is needed)
when love becomes so real
your joy drowns in the fear of loss because
In the past it was so!
the wounds of the past love were not healed or filled with forgivness of self and others
(The result of which is joy joy joy)
and
in the end you were abondoned
the wounds cry for cleansing
but insted
( they /we start )
shutting down.
the beginning signs are doubting small truths
even after seeing they were mistaken to doubt.
but still contiune doing it over and over again .
because it has become a learned way of life and love.
even truth is not enough to convince them.
I am filled with joy for any of you that love has found
but my brothers, sisters, and children
embrace and share your doubts with eachother.
get help if need be willing to learn from the past and grow .
defeat the doubts in the future together.
trust your heart in the hands of the one above
enjoy love sit still and watch
as time after time nothing bad happens.
even though you are so sure it will
only to find if it does the fear is worse than most of the deed's
and
we more times cause it ourself
we all have doubts to overcome
but that is all they are, so don t belive them
and if you fall for a dishonest person and learn this lesson
you may break your chain of fear and help them as well
all can be accounted to the good
a valued lesson
but good tiddings passion and love will live
for all who fight against doubt and fear
by
letting them go.
may the smile of the one above fill your hearts forever.
MAY THE SACRED ONE ABOVE WHO IS EVERYWHERE SMILE
FILL YOUR HEARTS
AND
TRUTH WITH WISDOM YOUR MIND
"alexander winterhawk"
PS SUMMARY-dont let the programing of your past become your future
be free to love and live
trust in
THE ONE ABOVE WHO IS EVERYWHERE

YOU MUST PRAY TOO HEAL
AND
FOR THE ANSWER TO THIS QUESTION
(is this the 1 CREATOR that you have chosen for me?)
( BUT MORE IMPORTANT THAN THE QUESTION )
(WAIT WAIT WAIT)
PATIENCE
NOW WAIT FOR THE ANSWER
(if they are the right person they will respect and wait)
(for you as well)
AND
DO NOT MOVE BEFORE YOU ARE READY
now belive in yourself belive in others
let fear and doubt teach you what not to do

AND
SAY YES ILL TRY TO LISTEN
TO THE GIVER OF GIFTS
AND
NOT TO MY EMOTIONS,BUT TRUTH


"alexander winterhawk"
copyright oct21 2006