"To speak up for animals, mother earth and for those that can't speak for themselves....*S*"

Kittitas, WA, USA
female
married, 2 children
Speaks: English
Joined Aug 4, 2006





WANT TO DO GOOD WORK TO HELP OTHERS!
~~~~~~~~~~~~~~~~~~~~~~~~~~~~~~~~~~~~~~~~~~
I have been a member of Care 2 since 2000, and have had to lessen my use of "Pommawolf" handle due to trolls, idiots and stalkers. Now that I discovered who these people are..I have no fear of them..the more you know...the less the fear...*S* Just the knowing has lightened the fear that has hunted me online for 10 years. So...I am slowly taking back my "Pommawolf" handle...and for those that take great pleasure of using the name to harm others...well...you are being tracked..and evidence has been collected from the past harassment...and each and every attempt has been saved and recorded for future reference and held as evidence. So...here I am.."Wolfweep's"....the one and only "Real Pommawolf"...stepping up to the plate and yanking her life back. Howling for the justice so long denied...just remember...what you do onto others will come back to haunt you..and what you have done onto others will come right back to BITE you...eventually....*S* Whether it be in the here and now...or the there after...it WILL come back for justice...*S*
~Namaste~
The Pommawolf...
aka
Wolfweep's
"Strongwomanseekingjustice"
....the name gifted to me from my sister "FREESPIRITRUNNING"......
she is an awesome sweet person who has a heart deep and endless....
Thank you Friend....
~~~~~~~~~~~~~~~~~~~~~~~~~~~~~~~~~~


THE INVITATION

It doesn't interest me what you do for a living.
I want to know what you ache for, and if you dare to dream of
meeting your heart's longing.

It doesn't interest me how old you are.
I want to know if you will risk looking like a fool for love, for your dream,
for the adventure of being alive.

It doesn't interest me what planets are squaring your moon.
I want to know if you have touched the center of your own sorrow, if you have
been opened by life's betrayals or have become shriveled and closed from fear
of further pain! I want to know if you can sit with pain, mine or your own, without
moving to hide it or fade it, or fix it. I want to know if you can be with joy,
mine or your own, if you can dance with wildness and let the ecstasy fill you
to the tips of your fingers and toes without cautioning us to be careful,
to be realistic, to remember the limitations of being human.

It doesn't interest me if the story you are telling me is true.
I want to know if you can disappoint another to be true to yourself; if you can
bear the accusation of betrayal and not betray your own soul; if you can be
faithless and therefore trustworthy.
I want to know if you can see beauty even when it's not pretty, every day, and
if you can source your own life from its presence.
I want to know if you can live with failure, yours and mine, and still stand on
the edge of the lake and shout to the silver of the full moon, "Yes!"

It doesn't interest me to know where you live or how much money you have.
I want to know if you can get up, after the night of grief and despair, weary and
bruised to the bone, and do what needs to be done to feed the children.

It doesn't interest me who you know or how you came to be here.
I want to know if you will stand in the center of the fire with me
and not shrink back.

It doesn't interest me where or what or with whom you have studied.
I want to know what sustains you, from the inside, when all else falls away.

I want to know if you can be alone with yourself and if you truly like
the company you keep in the empty moments.
by Oriah Mountain Dreamer
copyright © 1999 by Oriah Mountain Dreamer
http://www.oriahmountaindreamer.com/person.html
~~~~~~~~~~~~~~~~~~~~~~~~~~~~~~~~~~~~~

MY LIVE JOURNAL SITE IF YOU ARE INTERESTED IN READING MY THOUGHTS....*s*
http://pommawolf.livejournal.com

I am revamping this page as it was goofed up a bit...*S* I am also creating a personal of Care 2 Network website.....:Pommawolf World". As I haven't designed a webpage since the last one got hacked it will take a bit to get a up and running...I thank you for patience and understand that weather is a frightful thing this winter..and the cold keeps me rather indoors and spending time with my furbabies..*S*

If you love animals..and I hope that you do because they add so much to our lives....Please click on the following link and give a free donation. It cost you nothing...to even do more..place the link your own page or Desk Top as a "shortcut", and click every single day before you do anything else online...It's a great habit to be in.....
The Best People I have ever known are my Friends here on Care 2. They are the best there Ever will be...Why? Because they give 150% everyday here on Care 2. They are truly "Namaste" & "Mitakuye Osayin"...ALL MY RELATIONS!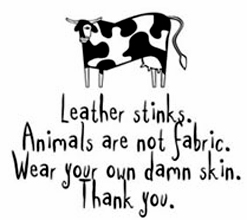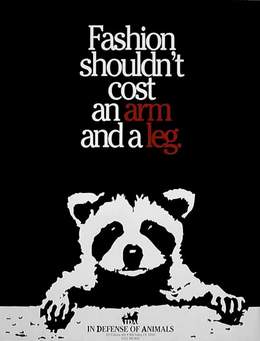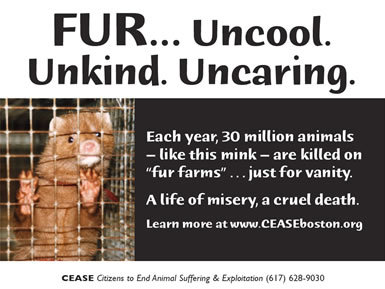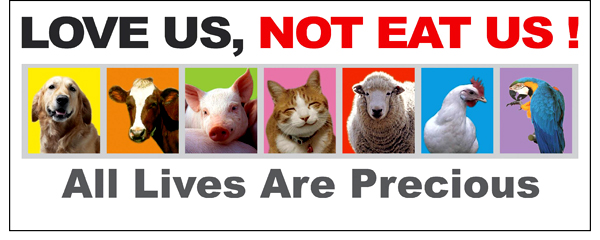 http://www.unep.org/wed/2009/english/images/omaha-large.jpg
~~~~~~~~~~~~~~~~~~~~~~~~~~~~~~~






~~~~~~~~~~~~~~~~~~
Here are some pictures of one of our winter visitors right outside my livingroom window. Just a young moose..a couple of years old. They visit all winter long, and especially like to lie under the birch trees which are their favorite foods. When there are not any leaves left on the trees, they start eatting the bark bt stripping it off the tree.......

Joined
Aug 4, 2006
Activist Aspirations
Casual
Here for
Meeting Friends, Support a Cause, Other
Group Host of
none yet
Groups
(APPPN) A Petition Posting & Peoples Network, (PTT) Peace Think Tank, ANIMCORD: Would you like to save abandoned animals?, Canine Concerns: Stop Puppy Mills / Dog Chaining & Fighting, Care2 Feedback and Suggestions, Care2 Get The Word Out?, Crones, Disabled Support, Elephant Lovers, Facebook/Care2/CU, Fibromyalgia and Chronic Fatigue Forum, Friends In Need: chronic illness & pain support, Green Party | 10 Key Values, I'm Right - You're Wrong "news with a sarcastic twist" more »
Hometown
Traveling the last 7 years, but Priest River Idaho
Homepage
http://my.care2.com/pommawolf
Birthday
Dec 29
About Me
I have returned the the state of my beginnings, and catching up on things that we have missed, and NOT missed....:)
I am no longer a professional caregiver, as it become too emotional and heart breaking to watch a very broken healthcare system fail on a gigantic level. I can't work in a system that has become purely money driven without human greed enter the picture. It has become a terribly cruel system that has lost its humanity, and we are the only profit driven healthcare system in the world. Shame on this nations greed.
A growing learning individual who seeks to try and make a difference in the little things I do.

Still....
PLEASE..LOVE, EMBRACE AND DO THE THOSE LOVING THINGS YOU PROMISE TO DO IN THE QUIET TALK TO YOUR OWN HEART. THE REWARDS ARE MORE THAN YOU CAN IMAGINE. BEING KIND TO JUST ONE PERSON EVERY DAY WILL MAKE YOU A BETTER PERSON. (((HUGS))))...
YOU WILL SEE THE REWARDS EVERYDAY.
Introduce yourself to Wolfweeps
Lifestyle
Activist Aspirations
Casual
Political Leaning
Depends
Wild Fact About Me
I love rock and roll music. I love Perfect Circle, Tool, Rage Against the Machine (But only when Zack was with them!)Korn, Nickelback, Santana, Kenny Wayne Shepard, B.B. King, Eric Claptan, Pink Floyd, Lynard Skynard all the old 70's music except disco!...LOL
My Philosophy
Treat everyone with respect, even though it's hard some times. Be part of the solution, and if your not then you can't complain. Take care of pets, and all creatures. It's our duty to look after them...they enrich us all. Tolerance of others spiritual belief system, and speaking out when others preach hate of anothers spirituality. It angers me when other are intolerant of anyone different from themselves, diversity is what makes this world a wonderful place to live in. Everyone is unique and special to someone...perhaps everyone who passes through their live, and perhaps better because of it...*S*
What Gives Me Hope
Kindness to animals...every last one of them. I keep hoping that people will be kind to one another because it cost nothing to do so. But I'm still looking through a window and watching the devisiveness.
I recommend the following page for everyone to visit.....It will perhaps open your mind to a new perspective to everyday life...*S*
www.whitebison.org
If I were Mayor, I'd make the world a better place by
I'm not a leader, but rather the doer. But peace would be my wish. And teach children compassion, empathy and love of all people because we all are unique and can make the world a much better place.
What/who changed my life and why
First my husband, who has grown along side me and gave me a wonderful mother in law. My husband and I are much better together than we would be if we were apart...*s My mother in law DeeDee just touched my life when I needed it the most even as she was dying. I miss her so much. Because of her my relationship with my mother has gotten better through the years.
Movie "Paying it Forward", "Powder", "Dreamkeeper's",
Favorites
Quotation
INSPIRATIONAL QUOTES:

I'm not very good
At this Game called Life
For I've not learned to see children crying
Without feeling pain
For I've not learned to watch animals destroyed
Without wondering why
For I've not yet met a king or a celebrity
That I would bow down to
Or a man so insignificant
That I would use for a stepping-stone
For I've not learned to be a 'yes man'
To narrow minded bosses
Who quote rules without reason
And I've not learned to manipulate
The feelings of others
To be used for my own advantages
Then cast aside as I see fit
No, I'm not very good
At this Game called Life
And if everything goes well
Maybe I never will be

Javan

"If you have not often felt the joy of doing a kind act, you have neglected much, and most of all yourself."
Author:A. Neilen
"When I was young, I admired clever people. Now that I am old, I admire kind people. "
Author:Abraham Joshua Heschel
"Life is mostly froth and bubble; Two things stand like stone: - Kindness in another's trouble, Courage in your own. "
Author:Adam Lindsay Gordon (1833-70)
"No act of kindness, however small, is ever wasted."
Author:Aesop
"The ideas that have lighted my way have been kindness, beauty and truth."
Author:Albert Einstein
"Only a life lived for others is worth living."
Author:Albert Einstein
"Sometimes our light goes out but is blown into a flame by another human being. Each of us owes deepest thanks to those who have rekindled this light."
Author:Albert Schweitzer
"Constant kindness can accomplish much. As the sun makes ice melt, kindness causes misunderstanding, mistrust and hostility to evaporate."
Author:Albert Schweitzer
"Kindness is the kingpin of success in life, it is the prime factor in overcoming friction and making the human machinery run smoothly."
Author:Andrew Chapman
"Kindness has always mattered to our father. He taught us to honor people, and he has encouraged us since before I can remember to empathize with human suffering. When I was a teenage he�d say, 'Ann, go do something that helps people. Do something of service. It will always make you feel good about your life.'"
Author:Ann Curry, news anchor
"How wonderful it is that nobody need wait a single minute before starting to improve the world."
Author:Anne Frank
"To give without any reward, or any notice, has a special quality of its own."
Author:Anne Morrow Lindbergh
"Blessed is he who speaks a kindness; thrice blessed is he who repeats it."
Author:Arabian Proverb
"Do your little bit of good where you are; it's those little bits of good put together that overwhelm the world."
Author:Archbishop Desmond Tutu
"Excellence is an art won by training and habituation. We do not act rightly because we have virtue or excellence, but rather we have those because we have acted rightly. We are what we repeatedly do. Excellence, then, is not an act but a habit. [Ed. note: This is true of many values, including kindness.]"
Author:Aristotle
"Wise sayings often fall on barren ground; but a kind word is never thrown away."
Author:Sir Arthur Helps
"Kindness is for all times in all situations -- not just when it suits you."
Author:Audray Landrum
"For attractive lips, speak words of kindness."
"Love and kindness are never wasted. They always make a difference."
Author:Barbara DeAngelis
"[I have learned] about opening the heart, being more understanding, more loving, kinder."
Author:Barbra Streisand
"Remember not only to say the right thing in the right place, but far more difficult still, to leave unsaid the wrong thing at the tempting moment."
Author:Benjamin Franklin
"Isn't it amazing how often we can touch someone's life, and enrich our own, by a very simple act? Kindness, pass it on...what a wonderful way in which to pattern our lives!"
Author:Betty, Community Organizer, WA
"Random Acts of Kindness is the most exciting thing I've ever done. It has changed my life. People are so receptive. It just grows and grows!"
Author:Betty, Community Organizer, WA
"Give to another human being without the expectation of a return."
Author:Bill Bradley
"Kind words do not cost much. Yet they accomplish much."
Author:Blaise Pascal
"Kind words produce their own image in men's souls; and a beautiful image it is. They soothe and quiet and comfort the hearer. They shame him out of his sour, morose, unkind feelings. We have not yet begun to use kind words in such abundance as they ought to be used."
Author:Blaise Pascal

http://www.actsofkindness.org/inspiration/q
uotes.asp
Introduce yourself to Wolfweeps
My Butterfly Rewards
Most recent activity (up to 500 gifts shown)
---
I've earned Butterfly Credits