"Why try so hard to fit in when you were born to stand out?"

San Benito, TX, USA
female
committed relationship
Speaks: English (actual English, not American), some Spanish
Joined Jan 22, 2008







Funny Coffee Quotes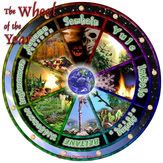 You Are Made Of Uniqueness, Warmth, and Drive
3 parts Uniqueness
2 parts Warmth
1 part Drive
And a Splash of Devilry
Limit yourself to one. This drink's strong!

May the road rise to meet you.
May the wind be always at your back.
May the sun shine warm upon your face, the rain fall soft upon your
fields.
And until we meet again, may G-d hold you in the palm of his hand.
Go n-éirí an bóthar leat.
Go raibh cóir na gaoithe i gcónaí leat.
Go dtaitní an ghrian go bog bláth ar do chlár éadain, go dtite an bháisteach go bog mín ar do ghoirt.
Agus go gcasfar le chéile sinn arís, go gcoinní Dia i mbois a láimhe thú.
Joined
Jan 22, 2008
Activist Aspirations
Casual
Here for
Other
Group Host of
none yet
Groups
(PBS) Public Broadcasting Service, A Dog-Gone Good Natural Pets Group, A WOMANS BEAUTY & HEALTH CRUELTY FREE!, Activists Against Factory Farming, Assistance to the Incarcerated Mentally Ill, Atheist/Agnostic Alliance, Cannabis... Fact, Fiction and Beyond, Care2 Anti spam, Care2 Feedback and Suggestions, Charmed Life, Global Alliance to Ban GMOs, Healthy Cooking, Magical Diaries, Naresh Kadyan, Animal Rights activist and Gandhian Ideologist fan club more »
Hometown
Somewhere, TX
Homepage
http://www.helium.com/users/303010
Birthday
May 20
About Me
I am updating my profile after a rather lengthy absence. I somehow lost access to my yahoo account (and all the contacts I had there), so, if you'd been emailing me and haven't heard from me in a while, I have an aol address. I also have a new phone number.
Introduce yourself to Maggie
Lifestyle
Activist Aspirations
Casual
Political Leaning
Depends
Wild Fact About Me
I don't check my care2 messages. Ever. Too many forwards and chain messages.

So I'll be using another account (spearbourne) for groups and real correspondence.

Not a "wild" fact, but there you go.
My Philosophy
The reasonable man adapts himself to the world. The unreasonable man persists in trying to make the world adapt to him. Therefore, all progress is a result of the unreasonable man. - George Bernard Shaw
I find it more comforting to believe that this isn't simply a test. -Gregory House, MD
Look within your own soul before judging another. Remember, no one is perfect! We are each beautiful in our own wonderful way. -Me
If you believe in a Supreme Creator, and that we were created in that being's image, and that each soul is part of that Divine Being, wouldn't insulting/hating another person be the same as insulting/hating G-d? That's something to think about, isn't it? -Me
If organized religion is the opium of the masses, then disorganized religion is the marijuana of the lunatic fringe. -Kerry Thornley in the introduction to the 5th edition of Principia Discordia
We must become the change we wish to see in this world. -Mahatma Gandhi
What Gives Me Hope
Vegans; finding beauty in nature; people willing to make a difference, no matter how small; my silly little dogs! my crazy boyfriend, who amazes me every day!
If I were Mayor, I'd make the world a better place by
Mayor? Heck, I'd be empress of the whole world! I would do, oh, so many things! I'd probably start with: promote the vegan lifestyle; counseling/therapy for anyone inclined to violence; increase awareness of mental illnesses; discourage the over-prescribing of allopathic and psychotropic drugs and encourage the use of natural healing, like homeopathy, herbalism, reflexology, Reiki, TCM, etc.
And I would definitely encourage understanding and tolerance among all the different cultures of the world. I'd start to do that by getting everyone to learn something about a culture/religion/lifestyle that is seemingly completely different from their own so each would see that we're really not that different.
What/who changed my life and why
I am in a constant state of flux, but I am always me.

When I was a freshman in high school, my World History teacher opened my eyes and mind to the possibilities around me. She helped me set out on my spiritual path.

Pagans and Christians, by Gus diZerega, is a wonderful book that I think more people should read. Books like this could go a long way to promoting tolerance and understanding.

When I kicked my no-good boyfriend out of my life for good, I finally liberated myself to be me, to be free, to be myself again.

And starting my own site has provided me a new outlet for my creativity.
Favorites
Quotation
"Can you really ask what reason Pythagoras had for abstaining from flesh? For my part I rather wonder both by what accident and in what state of soul or mind the first man did so, touched his mouth to gore and brought his lips to the flesh of a dead creature, he who set forth tables of dead, stale bodies and ventured to call food and nourishment the parts that had a little before bellowed and cried, moved and lived. How could his eyes endure the slaughter when throats were slit and hides flayed and limbs torn from limb? How could his nose endure the stench? How was it that the pollution did not turn away his taste, which made contact with the sores of others and sucked juices and serums from mortal wounds? ... It is certainly not lions and wolves that we eat out of self-defense; on the contrary, we ignore these and slaughter harmless, tame creatures without stings or teeth to harm us, creatures that, I swear, Nature appears to have produced for the sake of their beauty and grace. But nothing abashed us, not the flower-like like tinting of the flesh, not the persuasiveness of the harmonious voice, not the cleanliness of their habits or the unusual intelligence that may be found in the poor wretches. No, for the sake of a little flesh we deprive them of sun, of light, of the duration of life to which they are entitled by birth and being." Â Plutarch
"If you pursue good with labor, the labor passes away but the good remains; if you pursue evil with pleasure, the pleasure passes away and the evil remains." - Cicero
It is my firm belief that it is a mistake to hold firm beliefs -Malaclypse the younger, KSC
Peace, love, and blessed be!
-me
I don't think there's a God like the God everybody's taught about. As a concept, I think it exists in terms of nature and the greater forces of things. I believe in nature instead of God. -Matthew Sweet
Everything I eat has been proved by some doctor or other to be a deadly poison, and everything I don't eat has been proved to be indispensable for life. But I go marching on. -George Bernard Shaw
Animals are my friends, and I don't eat my friends. -George Bernard Shaw
Lest in thy self-defence it be, ever mind the rule of three. -from the Wiccan Rede
We must be the change we wish to see in this world. -Mahatma Gandhi
Those who take power unjustly defend it with injustice. - Moana Jackson
Inconsistency with ourselves is the greatest weakness of human nature. -Joseph Addison
And last, but certainly not least, from an interview:
The Onion: Is there a G-d?
George Carlin: No. No, there's no G-d, but there might be some sort of an organizing intelligence, and I think to understand it is way beyond our ability. It's certainly not a judgmental entity. It's certainly not paternalistic and all these qualities that have been attributed to G-d. It's probably a dispassionate . . . That's why I say, "Suppose He doesn't give a shit? Suppose there is a G-d but He just doesn't give a shit?" That's the kind of thing that might be at work.
Introduce yourself to Maggie
My Thank You Notes
Aug 12, 2013

view card
My Butterfly Rewards
Most recent activity (up to 500 gifts shown)
---
I've earned Butterfly Credits