"animal rights awareness~Cruelty is just not right!"

Mississauga, Ontario, Canada
female
single
Speaks: italian, french, english
Joined Apr 26, 2007





Light A Candle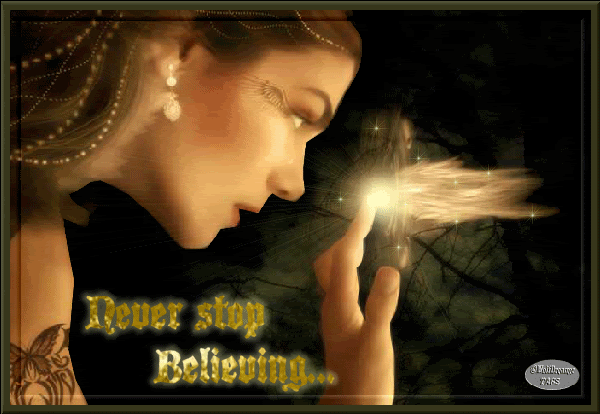 PUBLIC NOT BEING TOLD
THE FULL TRUTH ABOUT
HUMANE ANIMAL PRODUCTS

Help us ban live skinning of animals!!
Please Sign our Petition Today
Join Animal Lovers Everywhere and Go Orange for Animals and make it an ASPCA Day! visit: www.aspca.org/aspcaday
"And there comes a time when one must take a position that is neither safe, nor political, nor popular, but he must take it because his conscience tells him that it is right "-- Martin Luther King Jr --

.
C'mon Canada, lets stand together!!
Write to the Prime Minister and to the Minister of Fisheries to Stop the Seal Hunt!!!
Copy and paste this letter then 'snail mail' it to the addresses below(emails do not work as well as posted mail):

The Right Honourable Stephen Joseph Harper
Prime Minister Office of the Prime Minister
80 Wellington Street
Ottawa, Ontario, Canada K1A 0A2

The Honorable Loyola Hearn, P.C., M.P.
House of Commons Minister, Fisheries and Oceans
Parliament Buildings,
Wellington Street
Ottawa, ON K1A 0A6
Canada
Tel: 613-996-3085
Fax: 613-996-6988
E-mail: min@dfo-mpo.gc.ca
E-Mail: Hearn.L@parl.gc.ca

Dear Sir,
Please make Canada a beacon of a humane society. Canadian leaders should help Newfoundlanders, but supporting Newfoundlanders doesn't have to mean supporting the seal market. Overall, the seal slaughter costs Canada more than it earns, through subsidies and Coast Guard ships and ice breakers – and loss of global good will.

I speak for millions of people world wide when I say that the world is watching you very closely. The seal hunt must be banned immediately. You have been presented with countless petitions signed the world over, representing a loss if respect for Canada and a willingness to Boycott Canada's goods should you choose to move forward with the hunt.

You've received scientific studies and reports that clearly indicate that the Harp seal population has been threatened by the hunts for years, to the point of near endangerment. Therefore a continuation of this hunt would clearly represent your disrespect for environment welfare. You have also received reports from credentialed authorities which prove that ending the hunt will not cause financial hardship to those involved.
Lastly, please consider the brutality involved and how your endorsement for this heighten level of violence would very well be seen as a huge mistake. The abolishment of animal cruelty should be a mainstream focus with regard to the association between crimes against animals and crimes against people. This is a disgrace for the Image of Canada.

Please, we urge you to end the seal hunt now.

Sincerely,
your name(s)
address
province, country, zip/postal code.
tel no.(optional)
~~~~~~~~~~~~~~~~~~~~~~~~~~~~~~~~~~~~~~~~



HSUS MySpace Page | Stop Puppy Mills Website
Pls show your commitment to help stop puppy mills by signing Stop Puppy Mills pledge at : www.stoppuppymills.org

Here's more that you can do right now:

If you are thinking of bringing a new dog into the family, or know someone who is, request a free copy of our puppy buyer's guide for information on how to find reputable breeders, shelters, and rescue groups.

Ask your federal legislators to crack down on puppy mills.

Get the word out about puppy mills: write a letter to the editor of your local newspaper. Visit StopPuppyMills.org to educate yourself

Download one of our Stop Puppy Mills campaign badges or banners to your own MySpace or Facebook page, blog, or website.

Did you adopt your canine companion from a rescue group or shelter? Then order our Proud to Adopt care package

Download Puppy Mill Cruelty flyers and post them or give them out at your neighborhood dog park, to engage fellow dog owners and help spread the word.

Help us place advertisements and billboards to spread the word about puppy mill cruelty.

The puppy mill industry will thrive as long as consumers are kept in the dark about the "mass production" of purebred and designer dogs. With your help, we'll shed light on the cruelty of puppy mills and put them out of business for good. We can't do it without your help! Thank you all!


Help turn up the heat on abusive corporations by having more ppl vote and comment on their HALL OF SHAME choice. TAKE ACTION. Help spread the word!!
http://www.stopcorporateabusenow.org/

CCIC works with companies to verify the elimination of all new animal testing from their products and promote the use of an international 'leaping bunny' product logo that is easily recognizable for consumers seeking trust-worthy, animal-friendly products.
getINVOLVED
Subscribe to PAN Alert
and you and thousands of others can work with us to create healthy, environmentally sustainable, socially just approaches to food, farming and pest management

~~~~~~~~~~~~~~~~~~~~~~~~~~~~~~~~~
ONLINE RESOURCES ON FERALS
Hundreds of websites can aid people looking for info about feral cats. Among them:
Alley Cat Allies maintains a comprehensive assortment of info ranging from events and conferences to basic Q&A to legalities at alleycat.org.
Maddie's Fund, which finances scores of animal causes, has nearly 500 ferals articles and resources. Click here for a good starting point, for interviews with ferals experts and details about model feral programs.


Go to the American Veterinary Medical Association for articles and debates about feral management and the group's official position on TNR.

The Humane Society of the United States has lots of feral cat information updated regularly.
The American Bird Conservancy says free-roaming cats kill hundreds of millions of birds a year (a charge disputed by others who say there are easier-to-catch food sources) and have launched a campaign called "Cats Indoors!!"

No More Homeless Pets in Utah's site, utahpets.org, has informational aids, including solutions to conflicts and trapping instructions.

Downloadable documents -- from trapping tricks to post-surgery guide -- are at FixNation.org.

At feralcat.com there's info and links to many resources and guides, including how to tame a feral kitten.
Go to
aspca.org/tnr
for info and guidance from the ASPCA. There's also a list of upcoming training sessions in New York.
"All that is necessary for evil to triumph is for good people to do nothing."
-- Edmund Burke, Irish statesman.

Martin Luther King, Jr. put it another way:
"He who passively accepts evil is as much involved in it as he who helps perpetrate it. He who accepts evil without protesting against it is really cooperating with it."


"If you raise your children to feel that they can accomplish any goal or task
they decide upon, you will have succeeded as a parent
and you will have given your children the greatest of all blessings."

-- Brian Tracy, Speaker, Author, Consultant


It has been my philosophy of life that difficulties vanish when faced boldy."
-- Isaac Asimov, author
~~~~~~~~~~~~~~~~~~~~~~~~~~~~~~~~~~~~~~~~~~~~~~~~~~~~~
"The animals of the world exist for thier own reasons.
They were not made for humans any more than black people
were made for whites or women created for men."
~Alice Walker
'Here's to the crazy ones. The misfits. The rebels. The troublemakers. The round pegs in the square holes. The ones who see things differently. They are not fond of rules, and they have no respect for the status quo. You can quote them, disagree with them, glorify or vilify them. About the only thing you can't do is ignore them because they change things. They push the human race forward. And while some may see them as crazy, we see genius. Because the people who are crazy enough to think they can change the world are the ones who do!!"
~Jack Kerouac

Joined
Apr 26, 2007
Activist Aspirations
Enthusiastic
Here for
Meeting Friends, Dating, Support a Cause
Group Host of
none yet
Groups
(APPPN) A Petition Posting & Peoples Network, ADD SOME MUSIC TO YOUR DAY*, Adoption Center, BOYCOTT JAPAN, Canine Concerns: Stop Puppy Mills / Dog Chaining & Fighting, Care2 Feedback and Suggestions, Ending Animal Cruelty....A balanced approach, Friend Of The Week, HELP END BEAR BILE FARMS, OIPA - International Organization for Animal Protection, PRRA - People for the Rights and Respect of Animals, The Love of Animals, VoiceforSeals, Warriors for the Voiceless more »
Hometown
mississauga, ontario, canada
Homepage
http://www.tagged.com/imd1_2c
Birthday
Sept 26
About Me
loving, caring, social, inquisitive, aware, vegetarian, passionate.
Introduce yourself to Lory
Lifestyle
Activist Aspirations
Enthusiastic
Political Leaning
Liberal
Wild Fact About Me
My Philosophy
'THE WORLD CAN ONLY CHANGE FROM WITHIN'--Eckhart Tolle
What Gives Me Hope
relentless effort. "If ppl can see it with their own eyes they can be persuaded & compelled to act. It's about consumer change. It's about corporate change. It's about policy change."
If I were Mayor, I'd make the world a better place by
abolish large factory farming where only profits matter with no animal welfare NOR ppl in their agenda. I would not allow mega farms to exist. Instead of having hundreds of thousands of animals crammed up in huge sheds & small cages, I'd have small farms,where farmers would care for their crop & animals.(wishful thinking!)
I would change animal welfare laws to consider stiff fines & jail terms for anyone caught abusing.
Abolish puppy mills.
I would make these 5 fundamental freedoms for animals mandatory:
1.Freedom from hunger and thirst: By access to fresh water & food.
2.Freedom from discomfort: By providing an appropriate environment including shelter and a comfortable resting area.
3.Freedom from pain, injury & disease: By rapid diagnosis and treatment.
4.Freedom to express normal behavior: By providing sufficient SPACE, proper facilities and company of the animal's own kind.
5.Freedom from fear and distress: By ensuring conditions and treatments which avoid mental suffering.

So,the overwhelming problems with this type of "farming" is the abysmal living conditions of all of the animals involved in this mass production of inferior food stuffs for overfed, obese humans who ingest vastly too much animal protein and animal fats. ALL factory farmed animals are cruelly abused - if not outright tortured! The slaughtering aspects of the whole production line is sheer, unremitting horror. Watch some of the footage from abbatoirs available on YouTube, among other web sites, and you will see what is involved!
IF WE HAD WOMEN RUNNING THIS WORLD,IT WOULD BE A BETTER PLACE!!
and IF WE WOULD ALL BE VEGETARIANS, IT WOULD BE PARADISE!
What/who changed my life and why
1)my son and my mom who showed me what true love is all about.
2)my best friend & mentor who died of CysticFibrosis at age 31.
3)the unconditional love shown from my rescues--my pet companions kitties & dogs.
Favorites
Quotation
'I am only ONE but I AM one. I will NOT let what I cannot DO interfere with what I CAN DO.'-Edward Everett
Hale
"Be the change You want to see"-Ghandi
Introduce yourself to Lory
My Butterfly Rewards
Most recent activity (up to 500 gifts shown)
---
I've earned Butterfly Credits