"I can't decide what I want to be when I grow up!!!"

Boise, ID, USA
female, age 52
single
Speaks: English
Joined Dec 19, 1998





Merry Meet and Bright Blessings to you and yours!

This page is in memory of my Mom, who lost her battle with Malignant Melanoma on December 14, 2008. She fought long and hard and to the bitter end. The emptiness she left behind is so incredibly profound, but I'm at peace knowing that she's no longer in pain and suffering the indignities that came with her horrific disease. To say she died a peaceful death would be a lie, it was not pretty nor was it easy for her or any of us. What I do know that is that I will continue to try and make her proud and hope that someday I can be half the woman she was. She was beautiful, kind, wise, patient, forgiving, incredibly courageous, devoted, loving, compassionate, intelligent, amazing, accepting, tireless, determined, focused and real beyond words. I am who I am today because she believed in me. She always gave more than she received and tried to make this world a better place. She accepted people for who they were and loved without boundaries. She taught by example and had incredible faith. I love and miss you every second of every day Mom............ You were and still are my bright shining light and I thank you for sharing your life with me.

As we celebrate the election of a new President, let us all keep in mind that we have a lot of hard work ahead of us, this is just the beginning. If we truly want to make a difference, it's up to all of us to help change and turn back the damage done the last 8 years during the Bush Administration. Our new President can't do it alone, he's counting on us to help make his dream of a new and better America a reality. Roll up your sleeves and get ready to get down and dirty!

I'm sure many of you have noticed I have not been on Care2 much lately. It isn't out of lack of interest, please know that. I began a new job in August as the Laboratory Manager of a new long term acute care hospital here in Boise, and it has and will continue to occupy most of my time. It was a huge undertaking but one that has given me new purpose and provided the much needed challenge I've been seeking for many years now.

This page is also dedicated to my beloved "Sampson" who passed away in July of 2006. His gentle soul and loving spirit are always on my mind and he is missed more than words can express. I mourn his loss deeply because he embodied everything I beleive in. He loved completely and without reservation and showed me that every creature is special and deserves respect, compassion and understanding. I miss you my "Boo Boo", you have left permanent paw prints on my heart...............

Magnificent Magnolias...... Ancient, Beautifully Simple and my favorite Flower.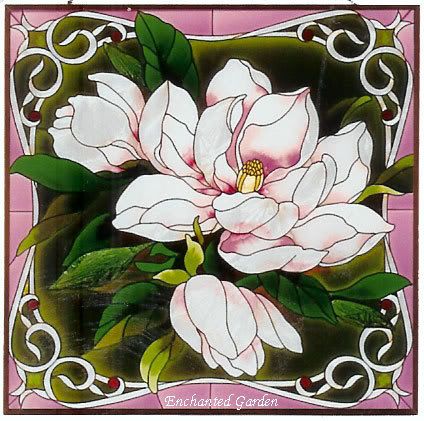 Joined
Dec 19, 1998
Activist Aspirations
Casual
Here for
Meeting Friends, Dating, Professional Connections, Support a Cause
Group Host of
none yet
Groups
Pagans
Hometown
Boise, ID
Homepage
Birthday
March 25, 1966
About Me
Independent, Stubborn, Perfectionist, Compassionate, Kind, Driven, Love Animals, Family Oriented, Creative, Extroverted, Social, Loyal, Dependable, Affectionate, Devoted, Generous
Introduce yourself to Colleen
Lifestyle
Activist Aspirations
Casual
Political Leaning
Liberal
Wild Fact About Me
I have MS, Stupid People annoy me, I don't mind being alone, I've been hit by a car, I hate hot weather.
My Philosophy
Do your very best, be compassionate and kind, be an example to others.
What Gives Me Hope
Knowing that someday I'll be reunited with all my beloved pets that have gone over the Rainbow Bridge.
If I were Mayor, I'd make the world a better place by
If I had the authority, I would Have George W. Bush impeached, tarred and feathered....... What a freaking clueless Moron!
What/who changed my life and why
Hurricane Katrina, it made me see that even one person can make a difference.
Favorites
Quotation
Im diagonally parked in a parallel universe!
Introduce yourself to Colleen
My Thank You Notes
Apr 1, 2015

view card
My Butterfly Rewards
Most recent activity (up to 500 gifts shown)
---
I've earned Butterfly Credits