"We must not confuse dissent with disloyalty. When the loyal opposition dies, I think the soul of America dies with it." ~Edward R. Murrow
"No one can terrorize a whole nation, unless we are all his accomplices." ~Edward R. Murrow
"A Nation Of Sheep Will Beget A Government Of Wolves" ~Edward R. Murrow
"A woman has strengths that amaze me.
She can handle trouble and carry heavy burden.
She holds happiness, love and opinions.
She smiles when she feels like screaming.
She sings when she feels like crying.
She cries when she's happy and laughs when she's afraid.
Her love is unconditional.
There's only one thing wrong with her and that is







That sometimes she forgets what she is worth."













Never look back on the past with regret
For the days that might have been,
Nor the promises made that were never kept
And the goals you did not win.
For life cannot always be perfect
And our days don't always shine bright,
And promises are sometimes broken
And dreams may not turn out just right.
But no time has ever been wasted
Nor did idle tears just fall
That the dear Lord was not watching
And understood it all.
For to everything there is a season,
A time to reap and sow,
A time to laugh and a time to cry,
And a time for us to grow.
So let the ghosts of past memories
Fade and slip away
For the promise of another season
Begins with another new day.

Jean V. Russell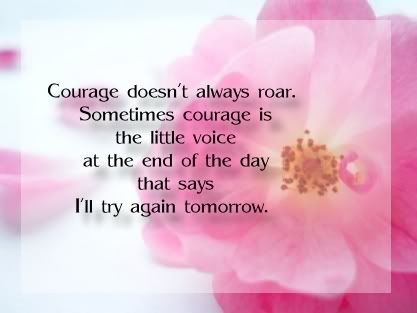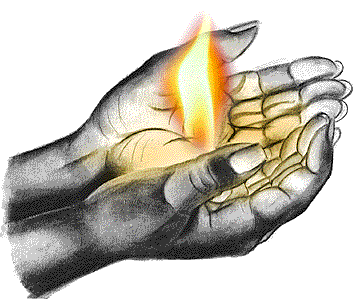 "Friends are quiet angels who lift
Us to our feet when our wings have







trouble remembering how to fly."