Out the night I come and
in the night I belong,
my human side is long gone.
I am a child of the night,
I wait untill the moment is just right.
I passion burns hot and eats me alife,
a night with me you will not survive.
and once i leave you ,you lost your life.
copyright by L.L.2007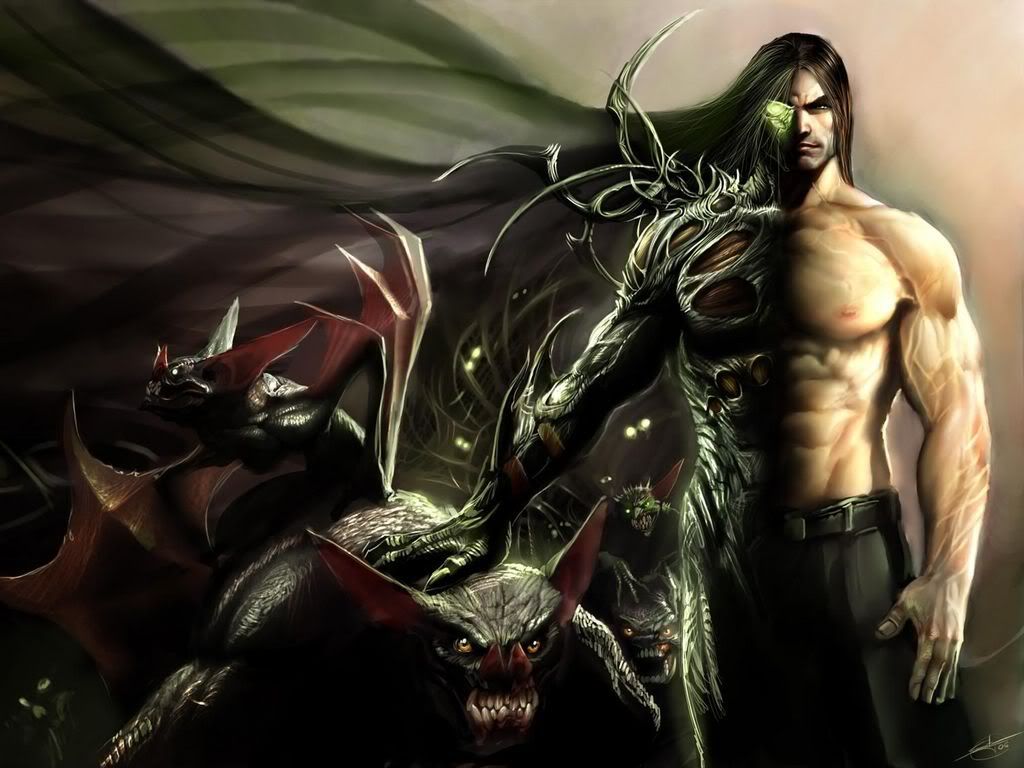 I dream of a man in black
He stands above me and I am the snack
His eyes look through me and he sees my soul
He reaches for my hand and we take a stroll
Into the dark where he now resides
Into the shadows where he hides
And now he's bringing me,
What will he do?
I hope that what I want him to.
His is tall and strong,
how long can this go on?
He wakes the deepest passion in me, with only his stare
and my brain knows that I must beware.
My body however needs him deep,
Only one like him could make me creep.
Into a person this way,
I'm not just lust, I am prey.
With his eyes locked on mine, he embraces my fruit,
His cold fingers slide in me, and his mouth in pursuit.
I feel the fire rising deep within me,
He needs to feed, and I will agree.
His hands quickly moving inside,
He tastes me now and I enjoy the ride.
I feel the pain and it's more than good,
I want him so much more than I should.
Giving of me means marking my death,
Losing my life, and losing my breath.
He feels so good I renounce it all,
I stand on the cliff and I know I will fall.
I look in his eyes but nothing is there,
Besides the dark passion, we share.
He enters and takes me now all,
He stoped to think clear,
We both can feel we are one,