"Restore our nation to greatness. Stopping the destruction of our earth and its animals."

Phoenix, AZ, USA
female
single
Speaks: English
Joined Jun 11, 2000


Activities: Politics, travel, reading, Antiquing, Beachcombing, Bingo, Boating - canoeing/kayaking, Books - Collecting, Bowling, Games - Cards, Theater - Attending, Swimming, Softball, Singing




Please visit my Congressional campaign website at:

http://www.rebeccain2010.com
Make a contribution to help my fight to
Restore our Rights, Restore our Security and Restore our Prosperity!!




Okay, friends, I did this event on July 4, 2007. It was HOT (122 degrees F!!) and I roasted, but I'm hoping it helped raise awareness here in AZ, in particular, that leaving dogs chained or penned outside all day is HORRIBLE! Please help and remember to SPONSOR ME again next year!!! The doggies will love you for it and so will I! Let's help give these babies happy homes instead of lonesome pens and chains around their necks.


---
Friends, use this site as your search engine! You can designate your own charity and raise money for them every time you search!!

---

http://www.thehungersite.com/clickToGive/home.faces?siteId=3&link=ctg_ars_home_from_trs_thankyou_sitenav
Click on the link and make a FREE
donation to feed a hungry animal! They're counting on you!

---


For those who have lost a beloved pet, please visit this site: http://www.indigo.org/rainbowbridge_ver2.html
and keep you speakers on! Truly wonderful!


---

Please take the time to sign this petition. It is to reunite two chimpanzee brothers who were used in medical research at the same lab for 21 years. They've now been separated and sent to separate facilities. Chimpanzees form close family ties, just as you and I do. They should be reunited and sent to a sanctuary for the remainder of their lives. I thank you in advance for both signing and sharing this petition!! http://www.thepetitionsite.com/takeaction/877116649



Even the most innocent can fall victim to family violence, report abuse of any kind!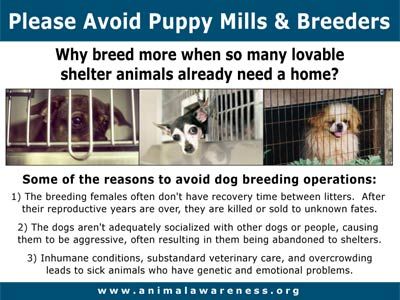 Joined
Jun 11, 2000
Activist Aspirations
Enthusiastic
Here for
Meeting Friends, Support a Cause
Group Host of
none yet
Groups
"SAVE OUR WILD MUSTANGS & OUR HERITAGE & STOP SLAUGHTER", (AGR) A Green Road, ANIMCORD: Would you like to save abandoned animals?, ANTI-FUR SOCIETY, Abolish Animal Abuse, Activists & Damn Proud Of It!, Activists 4 Abandoned Animals, Activists Against Factory Farming, African Wildlife Foundation, Americans for a BETTER America, Ask the Vet Techs, C2NN..Your Daily News.., Canine Concerns: Stop Puppy Mills / Dog Chaining & Fighting, Care2 Feedback and Suggestions more »
Hometown
Phoenix, AZ
Homepage
http://rebeccaschneiderforcongress.com
Birthday
Dec 20
Languages
English
About Me
Though I'm allergic to all furred and feathered creatures, I'm more and more dedicated to stopping animal abuse and neglect. We are responsible for the lives of these innocents, the same way we are responsible for children. Each have no voice, no ability to defend themselves. It is up to us to provide that voice. Since animal abuse is a strong precursor to other violence, including spousal and child abuses, it is imperative that we fight it all whenever possible.
Introduce yourself to Rebecca
Lifestyle
Pets
Dogs
Activist Aspirations
Enthusiastic
Political Leaning
Moderate
Religions

Eating Habits

Wild Fact About Me
I am running for Congress in Congressional District Six, Arizona.
My Philosophy
If we don't work now to restore our America, we will lose everything we have stood for all these years.
What Gives Me Hope
People like the users of Care2 and other similar organizations.
If I were Mayor, I'd make the world a better place by
I would then change the US national budget to reflect REAL values such as life, liberty and the pursuit of happiness...but NOT at the expense of other living beings! Our military budget would drop to recognize realistic threats and those savings would go towards humanitarian purposes, education, animal welfare, renewable energy and a whole myriad of more deserving enterprises. Then, I'd change the voting laws to require paper ballots, the tax regulations, criminal law and penalties.
What/who changed my life and why
What Bugs Me
Sanctimonious jerks, Stupid mean people, hypocrisy, Chain E-Mails, people who WON'T use their minds!, George Bush, cruelty, Any one that would hurt an animal, any one that would hurt a woman, Any one that would hurt a child, abusive people
Passions

Inspirations

What Scares Me
Chinese/Asian Cruelty to Animals, Vivisection, The Bush Regime!
Favorites
Role Models

Quotation
"Of all the creatures, man is the most detestable. Of the entire brood, he is the only one that possesses malice. He is the only creature that inflicts pain for sport, knowing it to be pain. The fact that man knows right from wrong proves his intellectual superiority to the other creatures; but the fact that he can do wrong proves his moral inferiority to any creature that cannot."- -Mark Twain
Interests
POLITICS (PROGRESSIVE), pets, Wildlife, Antiques/Collectibles, Anthropology, Archaeology, Architecture, Biodiversity, Environment, Forensics, History, Women's Studies, Wine/Beer, Water Conservation, Travel/Adventure, Theater/Performance, Stamps / Coins, Swi
Books
Collect books prior to 1900, Twists on religion-Da Vinci Code, Books on religious women, WW II Fiction and non-fiction, Janet Evanovich, Mystery or crime novels, Books where the bad guy really pays, Dean Koontz (Anything), Pillars of the Earth by Ken Follett
Music
Pachobel's Canon, New Age and Classical, Country - most anyway!, 1970s, Ballads
Movies

TV Shows

Favorite Foods

Favorite Places
Pittsburgh PA, Harbour Island Bahamas, Germany, with family and friends, Oceans
Can't Live Without
The earth and its creatures, family, my dog, books
Introduce yourself to Rebecca
My Butterfly Rewards
Most recent activity (up to 500 gifts shown)
---
I've earned Butterfly Credits