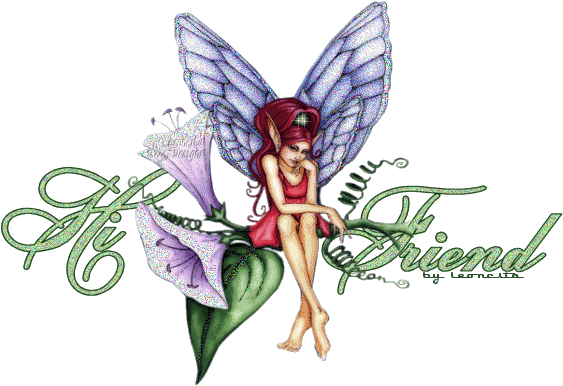 Did you know that the
Rhino
is one of the Animals thought to be the inspiration for the Legend of the
Unicorn!
. . . It makes sense, if you think about the fact that, of all the Animals thought to be an inspiration, the
Rhino
is the only one who belongs to the same Family as the
Horse
(of which the
Unicorn
is,
of course, also a part) ~ In fact, there is an Asian One-horned species of Rhino called the
Rhinoceros Unicornis!


http://www.asianrhinos.org.au/
http://www.rhinos-irf.org/indian/
http://zoo.com.sg/endangeredanimals/animals/indianrhinoceros.htm
Did you also know that
Rhinos
were originally indiginous to the American Continent before they crossed the land-bridge and became EXTINCT here!?
There were once dozens of species of
Rhino
all over the globe!! . . . Now only 5 main species are left (
3 Asian
&
2 Afric
an)
, all of whom are critically
Endagered and Threatened with imminent EXTINCTION
, due to
Poaching
&
Loss of Habitat!
Rhinos
are an ancient and amazing Animal, every bit as Enchanting as the
Unicorn ~
It would truly be a tragedy to lose them!! . . .
Please help us save them, before they too become just a Legend!!!
] :< )
~ * Cosmic Rhino Rangers * ~
Help Rhinos & Wildlife: ~



Help Rhinos, Tigers, Elephants, Sea Turtles & Great Apes


http://www.thepetitionsite.com/takeaction/999163882
Poachers' Poison Kills 5 White Rhinos

http://www.thepetitionsite.com/takeaction/494920034
Trophy Hunter Shouldn't Head U.S.F.W.S.

http://www.thepetitionsite.com/takeaction/511597808
Support Animal Welfare Petition
http://www.thepetitionsite.com/takeaction/214973035
~ Shamanism ~
Working with Animal Spirits
We are many . . . and will take a moment . . . our Wisdom will appear to you before we do."
Shamanism, the world's oldest healing tradition, is found in all cultures on Earth.
Shamans
work with their allies~the
Animal Spirits
.
Learn the Wisdom of over three hundred of these spiritual teachers.
~
Animal Spirit Guides
~
American Indians, like most other Native & Ancient Cultures (i.e. the Celts & many others), give special recognition to the power of the Animal Spirits. Animal Guides may teach us their powers and give as lessons of life. You do not choose an Animal Guide as your ersonal Spirit Guide. The Animal chooses you and they are the one who decides to whom they will reveal themself and make their Friend. Discovering who your Animal Guides are is a process of paying attention to the Spirits around you and following the Signs. It is a process of developing your Inner
Knowledge & Spiritual Understanding.
Which One Calls To You?


Click here for the Quiz


The Rhinoceros is characterized by one or two horns on the snout.
Their most distinguishing feature may wll be the cause of their extinction!
Their horns are prized by traditional Eastern cultures. They have been carved into daggers and ground into powder thought to have healing powers. They have also been used as aphrodisiacs. Their horns, composed of a mass of keratin, a fibrous protein found in hair are used for digging up roots and other edibles. Their poor eyesight compensated by their acute hearing & sense of smell Teaches those with this Medicine how to sniff beneath the surface and use discrimination in all the choices they make.
This amazing animal holds the energy of Spiritual Idealism. In part this is due to their peaceful and timid nature. Although the rhinoceros has a reputation for being dangerous, especially the
Black Rhino, it is generally quite passive and will only become aggressive when threatened. It is often seen going out of its way to avoid trouble.
Spiritual Idealism can be a Blessing or a Curse, depending on how it is applied in ones life. If a persons ideals are so high that the achievement of that ideal is unattainable, depression can set in . . . Those with this Medicine should remember to stay grounded in their pursuit of Spiritual Growth by taking things one step at a time:
Patience & Perseverance
are the cornerstones of this Medicine!
The Rhinoceros holds the secrets of survival. It is a Guardian of
Ancient Wisdom
and reminds us to tread gently on the Earth & Respect all Life.
In this way Spiritual Idealism is attained ~ and Peace on Earth is established!
. . . When you Call upon the
Rhino
, these ideals await your discovery!
Rhinocero's Wisdom Includes:
Connection to ancient wisdom
Proper use of ancient wisdom
Learning comfort in solitude:
Knowledge of self
Trust of instincts
http://www.sayahda.com/cyc4.html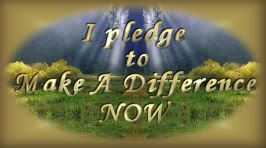 HAVE YOU TAKEN the PLEDGE?
. . .
I am here because:

I believe in making the world a better place.
I believe in treating others with trust and respect.
I believe everyone has something to contribute.