Always know the healing power of
loving-one-another. ***
Find the beauty in our differences and understand the true expression of loving one another.
October 8th, 2018
http://www.patheos.com/blogs/dispatches/2018/10/01/why-we-know-kavanaugh-is-lying/
Every single bit of behavior he has exhibited is consistent with someone who is lying, while her testimony was entirely consistent with someone telling the truth about a traumatic event.
A brave woman spoke her truth to the United States government. A man cried innocent. Who did our government side with September 28th, 2018? (today is 09/28/2018)
Our nation is unfolding day by day. It is the hour of courageous women to find their voices, again, and again, and over again. It is a time to release fear and climb on up the mountain of Equality.
It will take more than a day.

We have far to go. Peace is our heart's desire. Courage is an act of Faith.
Love expresses our purest essence.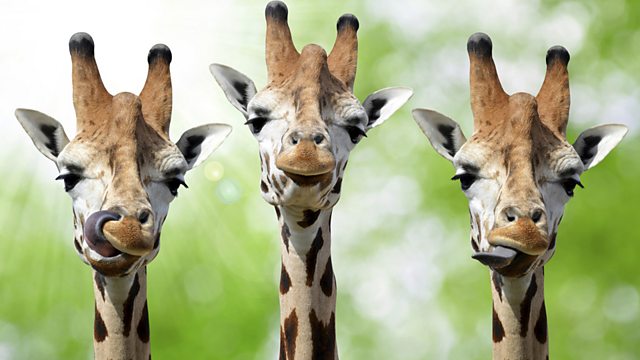 Three Adorable, Funny, Wise & Beautiful Giraffes - Saying G'day to All of You.
"I feel like dancin' dancin' - dance the livelong day!"
There was a gif here previously that has now been lost. YouTube has the video of the Retriever caring for the small infant, taking his nose and doing his best to make sure the little one is warm, and tucking him in with a gentle push so he won't fall from the sofa. I hope the still photo gives you the story as well. Check out YouTube now if you'd like to watch the action. It is an image which certainly demonstrates how love is a universal verb*
"Yes, little darling, - Love is real. And love saves us from all the things which could bring us harm. Love is in everything and helps everything. All we need to do is accept it, and share it. There is plenty for everybody. Sleep well and dream of good things. I'll be here for you in the morning."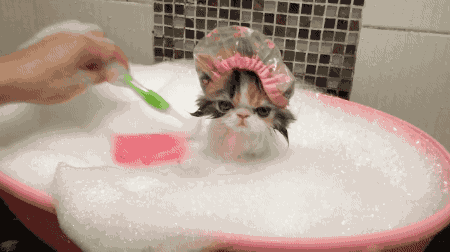 CARE2 - FYI - seems to have cleaned up the HTTP Error 500.
It's nice to be back in the pink~

Blessings and Peace as we carry on, with Care & Love2, Dot
True blue plants are rare in nature, and natural true blue roses do not exist. Because of the rarity of true blue cut flowers, and the appeal of discovering something new in nature, rose breeders have been in pursuit of the blue rose for decades. In 1840, the horticultural societies of Britain and Belgium declared a prize of 500,000 francs to the first person who could produce a blue rose. The stakes for finding a blue rose are much higher today-analysts believe a blue rose could capture 5% of the international cut flower market, which comes to be millions of dollars annually.


The quest for the blue rose has been dubbed the "Quest for the Holy Grail" not only because of the monetary treasures that await one who discovers this gem, but also because of the mysterious beauty that awaits the one lucky enough to set their gaze upon a blue rose.

MOLECULAR GENETICS & THE BLUE ROSE
Conventional breeding techniques have not brought rose breeders closer to finding blue roses, and until recently, scientists were unsuccessful as well. Scientists typically can extract a gene from a plant of a particular color and insert it into a second plant to affect the color. Using this approach with the blue pigment genes has only resulted in making pink roses, not blue roses.

In 2004, molecular geneticists with Florigene and Suntory successfully created a blue rose. The three steps in its creation were: turning off the production of red pigment, opening the 'door' to the production of blue pigment, and lastly the production of blue pigment.

First, the production of the red pigment had to be "turned off". This was accomplished with gene silencing techniques which, as the name sounds, turn off the activity of the genes to stop them from producing the beautiful red in the red rose.

Second, the "door" had to be opened to allow the blue pigment to be produced. Red roses, for instance, have the "pathways" open to produce red found in red roses, but not the blue of the soon-to-be blue roses. Therefore, this "door" had to be opened by inserting a delphinidin gene from a pansy. A delphinidin is a plant pigment that colors plants such as the pansy and viola with their beautiful blue.

Now with the red turned off and the blue ready, the last step was to find a DFR gene that could produce blue and place it in the rose. Using the DFR gene from an iris, these scientists finally produced a blue rose.

Florigene and Suntory describe their blue rose as "a pale violet colour" but what is most exciting about this rose is that it comes from a true blue pigment. Other blue roses come from modifications of red roses, or blue dyes, whereas this rose has in its genes true blues, giving it the potential to produce true blue roses of all shades.

You can expect to see these blue roses in the coming years. Until then, be wary of any merchant claiming their roses to be truly blue. They are either a shade of red resembling blue, or they are dyed blue. Nonetheless, a blue rose is marvelous to behold.

SYMBOLISM
Blue roses symbolize the extraordinary and the mysterious. Giving a blue rose shows that you are thinking about the person and cannot unravel all of their mysteries and depths, and that they are the subject of speculation.
Just like the blue rose is truly found only in the imagination, it symbolizes enchantment or a flight of fancy. It carries with it a special charm not of this world. Similarly, a blue rose can represent new opportunities, new possibilities, and new limits.
Blue roses are also a great way to show patriotism, combining with red and white roses to make a stunning 4th of July bouquet
CARE
Just received a beautiful bouquet of blue roses? Or a single stunning long stemmed blue rose? You'll surely want to care for your roses the best you can, keeping them looking fresh and maximizing their lifespan. Here are a few tips on caring for your cut roses. While holding the end of the stem under water, cut off about an inch of the rose stem at an angle. Make sure to give your blue roses plenty of water, room temperature seems to be the best. If you received flower food with your bouquet, make sure to add it to the water. By keeping the water fresh and the roses out of direct sunlight, you will help preserve the beauty of your blue roses.


The Healing of Love





~~~~~~~~~~~~~~~~~~~~~~~~~~~~~~~

let the comforting things of life heal the difficulties

enjoy the moments of calm and restfulness

a friendship enjoys the peace shared with you



in the softness of a day
in the gentle moments of a memory
in the comforting thoughts of you
i am full of love




Matthew 25:14-30 ~ well done, good and faithful servant







~~~~~~~~~~~~~~~~~~~~~~~~~~~~~~~~~~~~~~


A Healing Walk With God

Remember, God Loves You.
Love is - Our only way.