"To make people smile"

Gatineau, QC, Canada
female
married, 2 children
Speaks: English, French
Joined Dec 27, 2005


Activities: Flea Markets, reading, refinishing old furniture, yard sales, Driving to new places, Games - Puzzles, walking, painting, Listening to Music, cooking, Arts/Crafts




Hi and
to my page!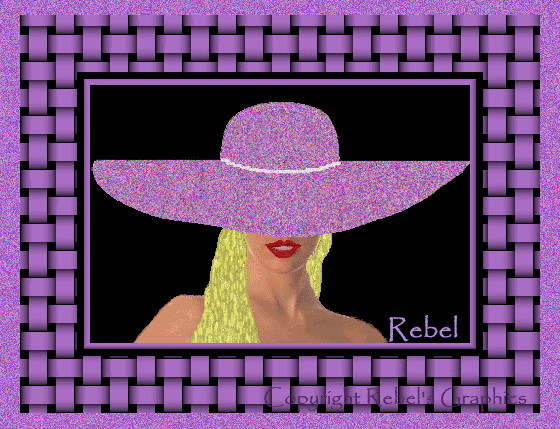 Well here is a lil about me...

First off.. I AM CANADIAN AND PROUD OF IT!!

Secondly I am blonde....hehehe
take that anyway you want to..


I'm married to my Best Friend who is my Soul Mate.

My nickname is Rebel and most people know me by that..

I have two awesome daughters.

I came to this site because I care
For people, animals and our environment.


Ok now now I have causes that are close to my heart... and for those I will sign petitions, and give when I can... but please do not SPAM ME WITH PETITIONS OR ask that I spam my friends as we all have different views on what is just and what is not...thank you!

DONT FORGET TO DO YOUR DAILY CLICK
as every lil bit helps!!!!

http://www.care2.com/click2donate/


Together on Earth and now reunited in Heaven
Always on our minds and
Forever in our Hearts
We miss you
Mom and Dad!
R.I.P.
Mom: I feel a warmth around me
like your presence is so near,
And I close my eyes to visualize
your face when you were here,
I cherish the times we spent together
and they are locked inside my heart,
For as long as I have those memories
we will never be apart,
Even though we cannot speak no more
your voice is always there,
Because every night before I sleep
I have you in my prayer.
Dad:
Nothing can ever take away
The love a heart holds dear.
Fond memories linger every day
Remembrance keeps you near.
Get your
myspace counter
Joined
Dec 27, 2005
Activist Aspirations
undeclared
Here for
Meeting Friends, Other
Group Host of
none yet
Groups
none yet
Hometown
Homepage
http://www.care2.com/c2c/group/RebelsChatte
rbox
Birthday
April 12
Languages
English, French
About Me
Friendly~Fun loving~crazy kinda gal...
I take what life has thrown at me and make the best out of it.
I am able to laugh at myself.. (believe me I do that a lot) lol...
I have a wicked sense of offbeat humour, I can be emotional at times and wear my heart on my sleeve. I like doing new things and taking chances, that is the Rebel in me. I don't easily give up. I love to love.
Introduce yourself to Sue
Lifestyle
Pets
My Dobermann dog Kato and my Cat Ginger
Activist Aspirations
Political Leaning
Religions
Spiritual not Religious
Eating Habits
should eat better, Try and Eat Healthy, Still Love Chocolate Though!, CHOCOHOLIC, Love apples, drink lots of water, tea and coffee, Low Carbs
Wild Fact About Me
Alpha Female. Nickname Rebel
I am a mixture of a Hippie, a Rebel and Craziness all mixed together. I giggle when I'm nervous or scared..silly eh?
My Philosophy
Treat others the way you want to be treated. And remember what comes around goes around.. its Karma!!!
Don't judge anyone, till you have walked in their shoes
What Gives Me Hope
Faith, My children and family. Friends. And knowing there are people who really do care!!
If I were Mayor, I'd make the world a better place by
ughhh wouldn't want THAT job!
What/who changed my life and why
Tony made my life better!
What Bugs Me
LIARS, Litter Bugs, People without Respect, email forwards, chain emails, Drunk drivers, Bigots/Racists, Animal cruelty and neglect, intolerance, indifferance, pushy people, people who steal
Passions
My Tony, Our Kids, LIFE!
Inspirations
My Mom and Dad, My best friend, understanding, rain, music, animals, children, the beauty of nature, good people
What Scares Me
Guns, Animal abusers, Abusing the Elderly, drunk drivers, Global Warming, spiders, illnesses, abusers, Losing the ones I love, Violent people, War - Cruelty - Greed - Indiff
Favorites
Role Models
Tony, Mother and father, Mother Teresa, my friends, grandfather
Quotation
Life is Life!
If you can't be a good example -- then you'll just have to be a horrible warning. lol
Interests
People and making them smile, Painting and Crafts they relax me, pets, Wildlife, Antiques/Collectibles, Computers, Environment, Humor, Internet, Recycling
Books
Almost anything worth reading, Spritual Books, any books about /the PARANORMAL, Mysteries, true stories, Prescriptions for Nutritional Healing
Music
I love Music ..PERIOD.., Always Freddie too! and Phil Collins, Newer rock bands Shinedown, Nickelback, Classic Rock, Soft Rock
Movies
The Notebook, Romance, horror, comedy, action, drama
TV Shows
Not really a tv fan but enjoy a few
Favorite Foods
turkey with all the trimmings, veggies, cheese, apples, salad, spaghetti, italian, pizza, chocolate
Favorite Places
In my Hubby's arms!
Can't Live Without
Our pets, My drummer Hubby, Our Kids, Music, Laughter, Friends, Love, Family, Car, Health
Introduce yourself to Sue
My Butterfly Rewards
Most recent activity (up to 500 gifts shown)
---
I've earned Butterfly Credits