"Magic Star Net Works"

Calvert City, KY, USA
female, age 62
single
Speaks: English, Spanish
Joined Jul 9, 2007


What I Want to Do: Impeach Bush/Cheney, Defend Democracy, Ban chemical warfare, End the use of depleted uranium, Stop Horse Slaughter, End prison and jail abuse, End police brutality, Defend Our Constitution, Protect animals, Protect human rights, End Violence, Stop Iraq War

Causes: Protect Children from Violence, Peace, Impeach Bush/Cheney, Against New World Order, Universal Health Care For All, Equine Rescue, Human Rights, Civil Rights, Stop Iran War, No Microchip! No REAL ID!, End Iraq War, Stop Horse Slaughter, Environmental Protection




The World In Turmoil ! - It's Up To Each One Of Us
Cast Your Vote For Presidential Candidate
Google Poll 2008 Here

Thank you for caring enough about what is
happening in our world to visit MagicStarER's

PAGES FOR CHANGE FOR GOOD!

EQUINE RESCUE INFORMATION AND RESOURCES
So what is the point of this place? Well, first and foremost, it is an extension of an Equine Rescue Information and Resources website that I built a couple of years ago. I am a horse lover and I can not tolerate the idea of horses being slaughtered/& or transported for the purpose of slaughter in the United States, to be cruelly butchered into meat that will be eaten in Belgium or France. We Americans DO NOT EAT HORSES! Horses are beautiful, intelligent, and loving creatures that only want to please us, and it is totally unacceptable for them to be tortured and slaughtered inhumanely just because someone got tired of them.
Please visit my website at: http://www.MagicStarEquineRescue.bravehost.com
for more equine rescue facts and resources.

HUMANE TREATMENT OF ANIMALS
AND ECO-PROTECTION
I love all animals and will do whatever I can to advocate for their humane treatment and their God-given right to live out the lives that He has given them, in peace and freedom from abuse and neglect, until my dying breath. I believe that God appointed us to be his trusted caretakers of all life and of the earth's natural resources.



How do you really feel about these pictures?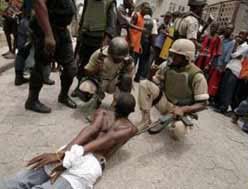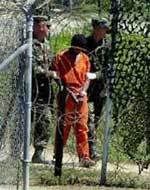 WAR, GENOCIDE, DESTRUCTION, PLANETARY DISTRESS - STANDING UP FOR WHAT IS RIGHT
A couple of months ago I started looking things up on YouTube, watching videos about all the things that are going on in this world. It was shocking to see all the suffering, genocide, war, torture, destruction, oppression, hatred, disregard for all life, planetary distress, and abusive governmental policies that are happening in almost every country on this earth. It is so much more shocking when you can actually see these things on film, and happening to real people.

I have spent many a sleepless night, and cried many tears, over what people are doing to other people. So I resolved to do whatever I can, whenever and wherever I can, even if it is only to gravitate towards other people who feel the same way I do about these issues. I think people everywhere are doing the same; moving closer to each other - there is strength and comfort in numbers in times of great crisis or need. Which is what the situation is now.

A person should stand for something. Either for good, or for bad. There is no in-between, no gray area. And now is the time for all good people to stand up for what is right.
BIG MONEY INTERESTS, GREED, POWER STRUGGLES, DISREGARD FOR CIVIL & HUMAN RIGHTS, LACK OF COMPASSION
Some of the issues I am most concerned about are the genocides occurring in places like Darfur, Tibet, China, Iraq, and Lebanon. I find the policies of the current Administration very disturbing. I think it is horrible that the welfare of human beings and the ecosystem of our home, the earth, are taking a back seat to big money interests, greed, & power struggles. I am worried about the loss of our civil and human rights. I am disgusted with how human beings treat other human beings, and by the lack of respect, tolerance, or compassion in people anymore. I know most people in my country are better than that. And I think you know it, too.
MY BLOG ON CURRENT WORLD
ISSUES - STRENGTH IN NUMBERS
So I invite you to my blog - where I will be writing about issues and current events of paramount importance to us all. I hope you will participate, to at least inform yourselves, or to share your ideas, knowledge, and feelings. The purpose is for intelligent, objective, and well-informed people with compassion and rationality in their hearts, to come together and learn and barnstorm. NOT to denigrate, nor to attack others. If that is your intent, leave and don't come back. It is of no consequence here which political party you are affiliated with, nor what religion you are, nor what color your skin is, nor any other factor that may tend to separate one human from another. We have all had enough of being separated over the last 7 years. The REAL American Way is to allow others their beliefs and freedom of expression with a spirit of acceptance and tolerance. I consider myself a Democrat, but if the Republican Party should suddenly demonstrate views closer to my own I would be a Republican. Although I don't think there's much danger of that! The reason the world is in the mess it is in is because people are so intolerant of each others' differences.
WHO IS MAGICSTARER?
SOMEONE JUST LIKE YOU!
I am a simple person, with simple needs and tastes. A real person. I love God and life. I love all the beautiful things that God has made for us, all of God's wondrous creation, and all of the highest principles and aspirations that He has given us. I believe that there is a right and wrong. I believe that God wants us to be happy and to love one another. I am an RN and I have taken care of people all of my life, since I was 3 years old. I was born a caretaker - there's no reason to stop now. I couldn't if I tried. I have studied philosophy and all religions, and searched all my life for the truth and for the meaning of everything that happens in this world. I believe that I will live to see the Second Coming of Jesus Christ in my lifetime, and I believe that his arrival in the sky with all the angels is IMMINENT!

Let's talk about what's going on in the world and what our stance should be, and about everything that's good and positive in life, too.
Your Friend,
MagicStarER


Some of My Websites:

Magic Star Equine Rescue
Equine Rescue information, links, and resources.

MagicStarER's MySpace Profile Page
"PAGES FOR CHANGE FOR GOOD"

MagicStarER's MySpace Blog
"BLOGGING FOR CHANGE FOR GOOD"

MagicStarER's Bravenet Site
"PAGES FOR CHANGE FOR GOOD"

MagicStarER's Bravenet Blog
"BLOGGING FOR CHANGE FOR GOOD"

Azaria's Net Web Development Center -
http://AzariaNet.bravehost.com
Webmaster Resources - Build, Host, and Promote
your website for free!

Joined
Jul 9, 2007
Activist Aspirations
Enthusiastic
Here for
Meeting Friends, Professional Connections, Support a Cause, Other
Group Host of
none yet
Groups
9/11 CONSPIRACY ! ! !, Amnesty International, Backyard Wildlife, DNC - Democratic National Committee, Impeach Bush , Cheney & Gang, PRRA - People for the Rights and Respect of Animals, SAVE THE SUDAN - END GENOCIDE, Your Garden
Hometown
Kentucky, USA
Homepage
http://facebook.com/MagicStarNet
Birthday
Aug 02, 1956
Languages
English, Spanish
About Me
Introduce yourself to Magic Star
Lifestyle
Pets
Foofy my Bichon Frise princess, 1 female black calico bobtail cat, 3 tomcats
Activist Aspirations
Enthusiastic
Political Leaning
Liberal
Religions
Christian - Seventh Day Adventist
Eating Habits
Lots of fruits and vegetables
Wild Fact About Me
I HATE injustice and abuse!
My Philosophy
Believe it can be done, and it probably can be!
What Gives Me Hope
Knowing that all the cruelty that has been done, and all the evil that has been committed, will be undone, and all the lives lost in brutal deaths will be restored when Jesus comes back. All who suffer and die in horrible agony now, will sing in gladness on that glorious day!
If I were Mayor, I'd make the world a better place by
The first thing I would do if I were President is completely outlaw horse slaughter and the transportation of horses for the purpose of slaughter. Then I would prosecute Bush/Cheney, restore ALL our civil rights, and make sure HR 676 Universal Single-Payer Healthcare for all was passed so everyone would have access to medical, dental, and vision care. Then I would make sure no one was homeless, nor starving. I would work tirelessly to supply low-income housing, shelters, and jobs! ALL EDUCATION would be FREE! I would create programs to provide food, shelter, and education for ALL CHILDREN IN NEED. I would make all sex offenders stay in jail for at least 10 years & be forced to attend therapy for the rest of their lives. I would work without ceasing to restore diplomacy & friendly relations with the rest of the world, & work together with the rest of the world to end poverty and global warming. I would make animal testing & cruelty a severely punished crime. I would allocate funds to provide safe, no-kill shelters for animals, & I would mandate FREE spaying & neutering everywhere for animals whose owners so desired. I would massively support small business and organic & cruelty-free private farming. I would immediately instate pollution-free methods of energy for heating, supply of electricity, and transportation. I would endlessly promote peace, compassion, and brotherhood. I would expunge peoples' criminal records if crime-free for 5 years, except for murder, rape, and violent crimes. I would end all urine & DNA testing. I would STOP people being imprisoned with hardened criminals for drug offenses & offer treatment instead. I would end cloning & the creation of fetuses for stem cell use. Period.
What/who changed my life and why
The Holy Bible, without question.
My grandmother, who loved animals and plants, and who believed in kindness and non-violence.
What Bugs Me
people who WON'T use their minds!, Evil people, intolerance, injustice, ignorance, hypocrisy, George Bush, arrogance, abusive people, Any one that would hurt a child, Any one that would hurt an animal
Passions
reading, nature, love, Jesus, animals, environment, making a difference, peace
Inspirations
the sound of the ocean, the beauty of nature, music, good people, god
What Scares Me
War - Cruelty - Greed - Indifference, The moral direction of our society!, the Dark, Ignorance and evil, global warming, "Big Brother", current USA administration
Favorites
Role Models
Ellen G. White, My Grandmother, Willie Nelson, Rosa Parks, Jimmy Carter, Jesus Christ
Quotation
"Never doubt that a group of thoughtful, committed individuals can change the world, indeed, it's the only thing that ever has". --Margaret Mead
Interests
Politics, Equine Rescue, Activist, National and World Issues, Learning, Painting, Writing, Bluebirds, Herb Gardens, Heirloom Seeds, Cottage Gardens, Gardening, Herbal Medicine, All Animals, Wildlife, Web Design, Reading
Books
the Bible, Almost anything worth reading
Music
country, blues, R and B, all kinds
Movies
The Black Stallion Series, Gone with the Wind, Dances with Wolves
TV Shows
Divine Design, Cheaters, NYPD Blue, Discovery Channel, Animal Planet
Favorite Foods
milk, salmon, veggies, seafood, spaghetti, salad, pasta, fruit, apples, cheese
Favorite Places
forests, home, lakes, mexico, nature, woods, ocean
Can't Live Without
peace, my animals, god, computer
Introduce yourself to Magic Star
My Butterfly Rewards
Most recent activity (up to 500 gifts shown)
---
I've earned Butterfly Credits