I am Celtic and proud of my heritage.I am an animal lover ,an activist,an environmentalist.I believe in saving our home..Planet Earth so that we all may live.I am a city dweller,an organic gardener,a proud parent and partner,a true treehugging- dirt worsipper.I believe in Human Rights and that ALL deserve them.
~ Save Dafur~ Stop the genocide~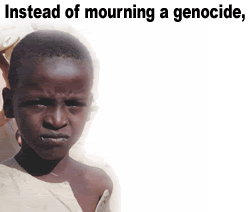 http://www.savedarfur.org/
http://www.savedarfur.org/home
http://www.theirc.org/
http://www.thepetitionsite.com/takeaction/787549149?z00m=81323&z00m=81323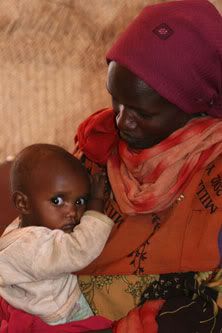 Civil war divided Sudan, Africa's largest country, for the majority of its years since independence in 1956. The most recent conflict started in 1983, primarily between the Khartoum government, which has largely assumed an Arab, Islamic identity, and the peoples of the south and periphery, who share a sense of African culture. Religion, ethnicity, political ambitions, and colonial history fueled the conflict, as did the struggle to control the country's vast natural resources, especially oil, located primarily in the south.
The toll on human lives has been horrific. Over two million people have been killed in the war, which displaced millions more, devastated livelihoods, destroyed infrastructure and shattered trust among people and communities. Meanwhile, Sudan remains one of the world's poorest countries, with a per capita annual income of $280 and life expectancy of 56 years.
A peace agreement signed January 9, 2005 after two and a half years of negotiations offers significant hope that peace is within reach and has triggered the beginning of what could be a mass repatriation of uprooted Sudanese to their war-devastated communities of origin.
However, violence continues to rage in the
Darfur region of western Sudan
, a conflict that was not covered in the January peace accord. The fighting pits government-supported militias against opposition groups, and the unrest, in addition to brutal militia tactics, has left an estimated 300,000 people dead and prompted more than 2.4 million people to flee their homes. Meanwhile, conflict also continues in Sudan's northeast Beja region.
Role of the IRC in Sudan
The IRC remains one of the leading humanitarian aid organizations assisting the people of Sudan, implementing emergency relief, recovery and post-conflict programs in government-held, opposition-held, marginalized and conflict-affected areas of the country. Programs are administered from IRC operation hubs in Khartoum, Sudan, or Nairobi, Kenya, depending on whether they are controlled by government or opposition groups.
~The nightwalkers~Uganda's invisible children~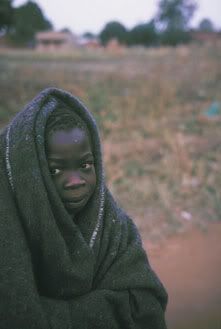 Each night in northern Uganda, tens of thousands of terrified children leave their villages at dusk and walk to town to avoid being kidnapped by the Lord's Resistance Army—a brutal rebel force that has abducted more than 30,000 children to serve as soldiers and slaves in its 20-year war against the Ugandan government.
Once in captivity, boys are forced to loot and burn villages and torture and kill neighbors. Abducted girls are routinely raped and become sex slaves or "wives" of rebel commanders. All witness unimaginable atrocities and many do not survive.
The International Rescue Committee and its local partners provide counseling, emotional support, food and medical care for the children who are able to flee, while working to locate their parents and arrange family reunions.
But the war continues to take a horrific toll. "Those who live here are witness to a slow genocide, a holocaust of children," said one IRC staff member assisting former child soldiers. "And we wonder when the world will start paying attention."
http://www.theirc.org/where/page.jsp?itemID=28828228
http://www.invisiblechildren.com/