"Women's empowerment is intertwined with respect for human rights."

Sappington, MO, USA
female, age 63
married, 2 children
Speaks: Farsi, Spanish, English
Joined Aug 23, 2007


Causes: Affordable health care &amp, housing, Prescription prices, Breed specific legislation - Against, Food Safety and health, Illegal animal fights, Global Warming and Clean Energy, Against factory farms, Pollution, Corporate responsibility, Drunk Driving, Pro-Life, Peac

Activities: Web Design, Surfing The Net, Torah Study, Learning Languages, Learning About Other Cultures, Herb Gardening, Travel, Beladi Dance, Meditation, Yoga, Playing Piano, Writing, Reading, Movie watching, Listening to Music




I currently live in the hills of southeastern Missouri, however I plan to be moved back to my home town of St. Louis by late next spring. Rural living has been a wonderful experience because I've seen Mother Nature at her very best and I've learned the joys of living more simply. I'm anxious to be back in the city where I can hopefully be a bit more active with some issues that are real hot buttons for me. I'm particularly drawn to women's rights and child welfare issues, and I've truly missed the cultural diversity. In the past several years, especially living in this part of the country, I've become very aware of some practices that I find very disturbing -- illegal animal fighting. It's something I'd like to help put an end to.
My husband and I were involved for several years with Boxer Rescue -- they're wonderful, noble dogs, and four of them spent time in our home. I always ask people to consider adoption before buying a friend. They're a so many wonderful animals out there who desperately need homes and are grateful to get them. Adoption rather than purchase also helps stop the growth of puppy mills and backyard breeders. Our little tuxedo cat, Najah, was adopted!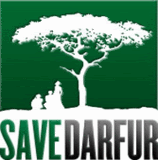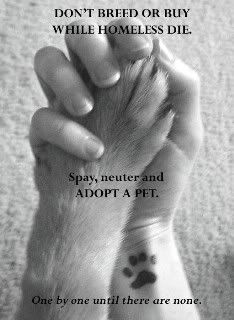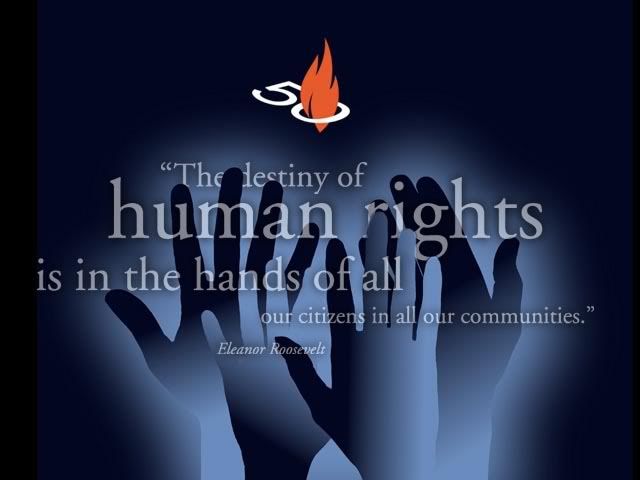 Joined
Aug 23, 2007
Activist Aspirations
Enthusiastic
Here for
Meeting Friends, Support a Cause, Other
Group Host of
none yet
Groups
Amnesty International, Cat Lovers, Celtic History and Spirituality, Melting Pot, Mother Jones, PETA - People for the Ethical Treatment of Animals, Pets in Need, World Without Frontiers
Hometown
St. Louis, Missouri
Homepage
Birthday
July 28, 1955
Languages
Farsi, Spanish, English
About Me
Independent, strong-willed, ethical, confident, and tenacious with a bit of a boisterous sense of humor! I love life, learning, creativity, and I have a very empathetic soul. Spirituality is important to me as well as family, human rights, and protecting our environment and animal life. I strive to be balanced and open-minded.
Introduce yourself to Anita
Lifestyle
Pets
A Tuxedo Cat
Activist Aspirations
Enthusiastic
Political Leaning
Moderate
Religions
Jewish Spirituality
Eating Habits
Still Love Chocolate Though!, Vegetables and Fruit, Green Tea and iced tea lover, Keep it Healthy
Wild Fact About Me
I have three tattoos!
My Philosophy
Don't raise your voice, improve your argument. (Desmond Tutu)
What Gives Me Hope
America has finally seen through George W. Bush and Dick Cheney -- at long last!!!
If I were Mayor, I'd make the world a better place by
Work to bring our troops home.
What/who changed my life and why
The Burning Bed because I believe it gave a voice to abused women throughout the world.
What Bugs Me
Materialism, Deceitful people, Contentiousness, Prejudice of all kinds, Human rights abuse, Drinking and Driving, Animal abusers, Child abusers, Self-absorbed people, Politicians, Racism
Passions
Middle Eastern culture, Family, Ethnic foods, Music of all kinds, Travel, Holistic living, Peace, Spirituality, Learning, Environmentalism, Animals-cats in particular, Computers
Inspirations
Overcomers, People who live simply, People who are doers not complainers, People who make a difference, Music, The Sea
What Scares Me
Heights, Mice, Snakes, The degree to which people can hate
Favorites
Role Models
Paul Rusesabagina, My husband, Desmond Tutu, Maya Angelou
Quotation
Don't raise your voice, improve your argument. (Desmond Tutu)
Interests
Sociology, Religions and different cultures, Motorcycles, Kaballah, Metaphysics, The paranormal, Herb gardening, Training dogs, Mind/Body/Spirit, Live Theater, Movies, Music, Reading, Meditation, Beladi Dance, Yoga
Books
Books on Islam, True Crime stories, Books by Ann Rule, Books by Dean Koontz, Early Stephen King, Books on Women's Spirituality, Anything by Kathy Reichs, Anything by Tess Gerritsen, Books on Taoism, Books on the Paranormal, Books on Judaism
Music
Absolutely everything!
Movies
Primeval, Hotel Rwanda, Open Water, The Illusionist, Moonstruck, Any good horror movies, Snatch, Chasing Freedom, House of Sand and Fog, The Perfect Storm, Fiddler on the Roof, Ushpizin, Troy
TV Shows
Criminal Minds, Supernatural, Medium, Ghost Whisperer, Numbers, CSI - al of them, Bones, Burn Notice, Saving Grace, Damages, The Tudors, The Shield, The Riches
Favorite Foods
Chocolate!, Cheesecake, Green tea, Coffee, Vegetables, Ethnic foods, Salads, Anything made with rice
Favorite Places
Wales - My Heritage, Norfolk VA, Oak Harbor WA, Algoma WI, Near the ocean
Can't Live Without
Books, Music, My husband, My cat, My computer
Introduce yourself to Anita
My Butterfly Rewards
Most recent activity (up to 500 gifts shown)
---
I've earned Butterfly Credits