"To be the best human being I can be :)"

Leesburg, FL, USA
female, age 50
single
Library Technician II
Speaks: English
Joined Dec 8, 2002


Causes: freedom of religious expression, freedom of speech and expression, Workplace Equality, Adoption/Foster Care, Human Rights, Breast Cancer Awareness, Organic Standards, Corporate Responsibility, Same Sex Marriage, Freedom of Expression, Violence Against Children, Fat

Activities: Games - Electronic, Reading, Games - Board games, Games - Puzzles, Arts/Crafts, Listening to Music, Movie watching, People Watching, Books - Collecting, Cafes, Candle Making, Comic Books, Games - Roleplaying, Book Club, Coffee




Odd notions, notes and Me
Wow. Time passes so quickly...
I made a promise to myself in August of 2007 to not let my fear rule me *smile* It's been fun & very very busy since.
The down side of this is that I don't have as much time to spend here with my Care 2 friends *sigh* I keep hoping that one day things will slow down enought that I can spend a bit more time here.
Know that I do check my messages a couple of times a week. *smile* I miss everyone & hope things are good with your worlds *grouphug*
Until later, I wish you all many blessings :) Rae
~~~~~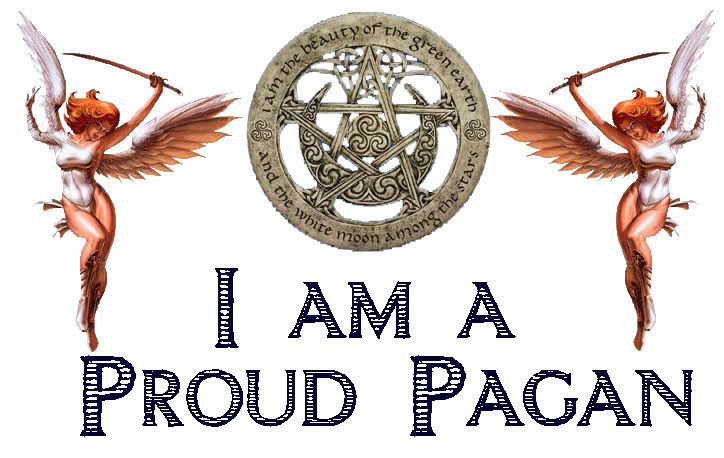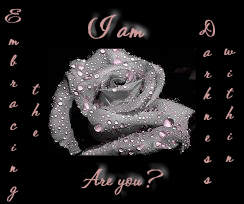 Joined
Dec 8, 2002
Activist Aspirations
Casual
Here for
Meeting Friends, Dating, Support a Cause, Other
Group Host of
none yet
Groups
none yet
Hometown
Homepage
http://www.myspace.com/greyangel13
Birthday
Sept 10, 1968
Languages
English
About Me
Quite, contemplative, watchful, opinionated, tooo honest, but still a good person ;)

Three daily goals:
1. Make someone, anyone truly smile and or laugh :)

2. Learn or discover something new, now matter how great or small it may be and appreciated the knowlege for what it is :)

3. Freak someone out whenever possible. Can be a part of #1 or #2 :)
Introduce yourself to Rae
Lifestyle
Pets
Cats
Activist Aspirations
Casual
Political Leaning
Depends
Religions
pagan
Eating Habits
Coffee NOW!, COFFEE COFFEE COFFEE!!!!, Chocolate - Lots of it, Keep it Healthy
Wild Fact About Me
I work in a library, have a tattoo (want more) and listen to Metal, Gothic, Techno & Punk music!
My Philosophy
Honor the past... Live the present... Create the future... Strive to be the best human being you can be. When all else fails, party naked :)
What Gives Me Hope
Waking up alive.
If I were Mayor, I'd make the world a better place by
What/who changed my life and why
Myself. I saw that I was literally killing myself and decided that I needed to change. So I did. It was not easy, and it has taken years. I don't regret the past, I wouldn't be who I am now if I had not done the things I did. I love my life and strive to be honest and fair with myself and everyone around me. I learned to really LIKE who I am :) If you really want to know what this means, get to know me a bit better then ask ;)
What Bugs Me
Any one that would hurt an animal, any one that would hurt a woman, Any one that would hurt a child, Stupid mean people, People who can't be their self, indifferance, ignorance, Complainers and whiners, Drunk Drivers
Passions
spirituality, other cultures, mythology, nature, LIFE!!!, learning, environment, Energy Healing And Love, earth, books, art
Inspirations
The wonder that surrounds us, The Sky Above, The Moon, Sunset, Sunrise
What Scares Me
Being Alone, Ignorance, Injustice
Favorites
Role Models

Quotation
People grow through experience if they meet life honestly and courageously. This is how character is built.
Eleanor Roosevelt (1884 - 1962), My Day
Interests
Robotics, fairies, pegasus, unicorns, fantasy novels, fantasy art, fantasy books, Artificial Intelligence, Spirituality/Philosophy, Mythology / Folklore, Internet, pets, Wildlife, Meditation, Metaphysical Products, Mind/Body/Spirit, Biodiversity, Movies, Biotechnology, Nano
Books
Esther Friesner, M. R. Sellars, Kelley Armstrong, Barb Hendee, J. D. Robb, Jim Butcher, Katie MacAlister, Tanya Huff, Jody Lynne Nye, Mercedes Lackey, Steven Brust, Jennifer Fallon, Anne McCaffrey, Marion Zimmer Bradley, Piers Anthony, Terry Brooks, Maggie Shane, MaryJani
Music
Marilyn Manson, Skinny Puppy, Metallica, The Killers, Slip Knot, Dixie Chicks, David Bowie, Tool, Nirvana, Nine Inch Nails, Pearl Jam, Evanesance, GodSmack, Disturbed, Metal, Goth, Punk, Alternative
Movies
300, Lost Boys, Pitch Black, Sixth Sense, The Witches of Eastwick, Beattle Juice, Underworld
TV Shows
I've forgotten I own one
Favorite Foods
Anything Edible
Favorite Places

Can't Live Without
Coffee, Chocolate, Good friends, High speed internet connection, love
Introduce yourself to Rae
My Butterfly Rewards
Most recent activity (up to 500 gifts shown)
---
I've earned Butterfly Credits