Thou shalt not Murder
"Upon Thee I have been cast from my birth; Thou art my G-d from my mother's womb." Psalm 22:10 (11)
______________________________________________________
Animals were not created for mankind to use and abuse...they were created because they pleased G-d.
Tza'ar ba'alei chayim
Blessed are the merciful, for they shall obtain mercy. Matthew 5:7
______________________________________________________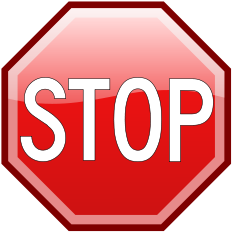 THE SUFFERING!
It is a commandment.
Proverbs 24
11 Deliver those who are drawn toward death,
And hold back those stumbling to the slaughter.
12 If you say, "Surely we did not know this,"
Does not He who weighs the heart consider it?
He who keeps your soul, does He not know it?
And will He not render to each man according to his deeds?
Romans 8:22 For we know that the whole creation groaneth and travaileth in pain together until now.
And in that day will I make a covenant for them with the beasts of the field, and with the fowls of Heaven, and with the creeping things of the ground: and I will break the bow and the sword and the battle out of the earth, and I will make them to lie down safely. Hosea 2:18
_______________________________________________________
The Holy One, Blessed Be He
has commanded us to have compassion for animals, to feed them before we feed ourselves, and to not cause them pain.
Isaiah 66:3
He that killeth an ox is as if he slew a man; he that sacrificeth a lamb, as if he cut off a dog's neck; he that offereth an oblation, as if he offered swine's blood; he that burneth incense, as if he blessed an idol. Yea, they have chosen their own ways, and their soul delighteth in their abominations.
Isaiah 1:11-16
"The multitudes of your sacrifices-
what are they to me?" says HaShem.
"I have more than enough of burnt offerings,
of rams and the fat of fattened animals;
I have no pleasure
In the blood of bulls and lambs and goats.
When you come to appear before me,
who has asked this of you,
this trampling of My courts?
Stop bringing meaningless offerings!
Your incense is detestable to me.
New Moons, Sabbaths, and convocations-
I cannot bear your worthless assemblies.
Your New Moon feasts and your appointed festivals
I hate with all my being.
They have become a burden to me;
I am weary of bearing them.
When you spread out your hands in prayer,
I hide my eyes from you;
Even when you offer many prayers,
I am not listening.
Your hands are full of blood.
Wash and make yourselves clean.
Take your evil deeds out of my sight;
stop doing wrong."
Jeremiah 7:22-23
For in the day that I brought them out of the land of Egypt, I did not speak to your fathers or command them concerning burnt offerings and sacrifices. But this command I gave them: Obey my voice, and I will be your G-d, and you shall be my people. And walk in all the way that I command you, that it may be well with you.
The destruction of the 2nd Temple ended sacrifice. The blood of an animal could never atone for the sins of mankind.
YESHUA
HAMASHIACK PAID IT ALL

Isaiah 53
1] Who hath believed our report? And to whom is the arm of HaShem revealed?
2] For He shall grow up before Him as a tender plant, and as a root out of a dry ground; He hath no form nor comliness; and when we shall see Him, there is no beauty that we should desire Him.
3] He is despised and rejected of men; a Man of sorrows, and acquainted with grief: and we hid as it were our faces from Him; He was despised, and we esteemed Him not.
4] Surely He hath borne our griefs, and carried our sorrows: yet we did esteem Him stricken, smitten of G-d, and afflicted.
5] But He was wounded for our transgressions, He was bruised for our iniquities: the chastisement of our peace was upon Him; and with His stripes we are healed.
6] All we like sheep have gone astray; we have turned everyone to his own way; and HaShem hath laid on Him the iniquity of us all.
7] He was oppressed, and He was afflicted, yet He opened not His mouth; He is brought as a Lamb to the slaughter, and as a sheep before her shearers is dumb, so He openeth not His mouth.
8] He was taken from prison and from judgement: and who shall declare His generation? For He was cut off out of the land of the living: for the transgression of my people was He stricken.
9] And He made His grave with the wicked, and with the rich in His death; because He had done no violence, neither was any deceit in His mouth.
10] Yet it pleased HaShem to bruise Him; He hath put Him to grief: when thou shalt make His Soul an offering for sin, He shall see His seed, He shall prolong His days, and the pleasure of HaShem shall prosper in His hand.
11] He shall see of the travail of His Soul, and shall be satisfied: by His knowledge shall my Righteous Servant justify many; for He shall bear their iniquities.
12] Therefore will I divide Him a portion with the great, and He shall divide the spoil with the strong; because He hath poured out His Soul unto death: and He was numbered with the transgressors: and He bare the sin of many, and made intercession for the transgressors.
______________________________________________________
______________________________________________________
I am the Good Shepherd; the Good Shepherd lays down His Life for the sheep. John 10:11
But where there is forgiveness of sins, no offering for sins is needed. Hebrews 10:18
ruah ha-qodesh
______________________________________________________
You have seen what I did to Egypt, and I bore you on wings of eagles and brought you to me. Exodus 19:4
_______________________________________________________
HaKohen HaMashiach

The High Priest, The Annointed
I will raise them up a prophet from among their brethren, like unto thee; and I will put My words in His Mouth, and He shall speak unto them all that I shall command Him. Deuteronomy 18:18
For it has been testified: You are a Priest forever in the order of Melchizedek. Hebrews 7:17
Malki Tzedek
King of Righteousness
Annointed To Be...
PRIEST
+
PROPHET
+
KING
________
= MESSIAH