"GRATITUDE IS AN ACTION."

Southaven, MS, USA
female
single
Speaks: English
Joined Oct 30, 2005


Causes: Breast Cancer Awareness, Children's Welfare, Civil Rights, Education, Affordable Housing, homelessness, Human Rights, Literacy, Minimum Wage, Native American Rights, Poverty, Racial Equality, Endangered Species, Environment




MY BLESSINGS
My Higher Power, GOD, the Creator, has given me all that I have. I know that He will turn a negative experience into something which will benefit me. When trying times come, I ask God to show me the lesson He wants me to learn. He does!! God has blessed me with many people whom I love and who love me, unconditionally. He has used me as His instrument.
Remember, life is too short for regrets. Live life to the fullest.
Enjoy the blessings you receive. He gave them to you for a reason.
LET YOUR LIGHT SHINE!!!!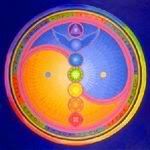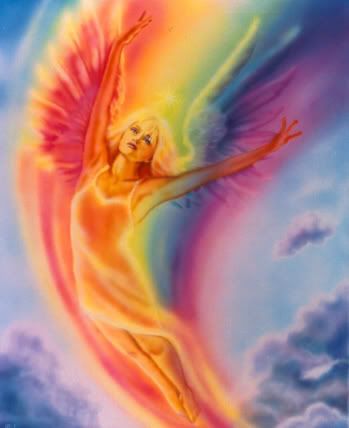 PLEASE VISIT THE FOLLOWING GROUPS:

This is a GREAT group for learning about herbs, vitamins, and natural ways to heal your body!!!
http://www.care2.com/c2c/group/allnaturalhealthworks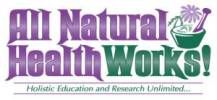 This is a wonderful group to discuss natural ways to care for our ANIMALS!!
http://www.care2.com/c2c/group/adoggonegoodnaturalpetsgroup


Joined
Oct 30, 2005
Activist Aspirations
Enthusiastic
Here for
Meeting Friends, Professional Connections, Support a Cause
Group Host of
Groups
* ~ 10. The Sea ~ *, A Dog-Gone Good Natural Pets Group, All Natural HealthWorks!, An Attitude of Gratitude, Aromatherapy & Essential Oils, Astrology and Divination, Calling All Disabled, Medicaid, SS, Medicare Recipients, Cannabis... Fact, Fiction and Beyond, Care2Guru, Children Need Our Help!!, Contact, Fighting For The Big Cats, Herbs of the World, LYONS *S*A*M*S*A*R*A* CHAOS QUINTET & FRIENDS more »
Hometown
Homepage
http://www.castledelites.com
Birthday
May 06
Languages
English
About Me
outgoing
compassionate
Introduce yourself to Kim
Lifestyle
Pets

Activist Aspirations
Enthusiastic
Political Leaning
Depends
Religions
Other/Spiritualist
Eating Habits
Coffee - Now!
Wild Fact About Me
You would have to ask my family & they better not be talking. LOL
My Philosophy
Let Go and Let God. Life is too short for regrets.
What Gives Me Hope
GOD,LOVE, family, close friends
If I were Mayor, I'd make the world a better place by
Do more for homeless & those with low incomes, Equal rights and access to resources for all people
What/who changed my life and why
Getting sober, I am a different person with different priorities REIKI -it's a whole new adventure
What Bugs Me
not telling ya LOL
Passions
GOD, traveling, family, animals, Energy Healing And Love, spirituality, Laughter
Inspirations
God and god -inspired people
What Scares Me
abusers, global warming, Disrespect for others, Criminals that are young and violent, Apathetic people
Favorites
Role Models
Buddha, Mahatma Gandhi, Jesus Christ, Mother Teresa, mother
Quotation
Life is not having and getting, but being and becoming.
Interests
Native American history and culture, healing stones, healing and helping others, psychology, Spirituality/Philosophy, meditation, history, Reiki, aromatherapy, Holistic Health, Travel/Adventure, Mind/Body/Spirit, Spending time with family, making candles, helping peopl
Books
Barbara Brennan, John Grisham, Diana Gabaldon, Nora Roberts
Music
all kinds
Movies
The Secret, Wizard of Oz, Fried Green Tomatoes, the notebook, Sound of Music, Gone with the Wind, Passion of the Christ, While You Were Sleeping, Two Weeks Notice
TV Shows
Grey's Anatomy is the only thing I watch
Favorite Foods
Fresh Fruits & Vegetables, coffee, strawberries, Ice Cream, Seafood of any kind
Favorite Places
Sedona, the ocean, England, Bahamas, anywhere with family and friends
Can't Live Without
nature, sleep, my pets, Hope, WATER, OXYGEN, GOD, FAMILY, LOVE
Introduce yourself to Kim
My Butterfly Rewards
Most recent activity (up to 500 gifts shown)
---
I've earned Butterfly Credits