http://www.andiesisle.com/ifidiebeforeyouwake.html
This is an AWESOME link. PLEASE watch, copy, and send it on!! Thank you.


A PET'S TEN COMMANDMENTS.........

1. My life is likely to last 10-15 years. Any separation from you is likely to be painful.

2. Give me time to understand what you want of me.

3. Place your trust in me. It is crucial for my well-being.

4. Don't be angry with me for long and don't lock me up as punishment. You have your work, your friends, your entertainment, but I have only you.

5. Talk to me. Even if I don't understand your words, I do understand your voice when speaking to me.

6. Be aware that however you treat me, I will never forget it.

7. Before you hit me, before you strike me, remember that I could hurt you, and yet, I choose not to bite you.

8. Before you scold me for being lazy or uncooperative, ask yourself if something might be bothering me. Perhaps I'm not getting the right food, I have been in the sun too long, or my heart might be getting old or weak.

9. Please take care of me when I grow old. You too, will grow old.

10. On the ultimate difficult journey, go with me please. Never say you can't bear to watch. Don't make me face this alone. Everything is easier for me if you are there, because I love you so.

Take a moment today to thank God for your pets.
Enjoy and take good care of them. Remember that they can't do a lot of things for themselves and that they depend on you to make their life a quality life!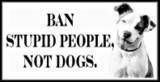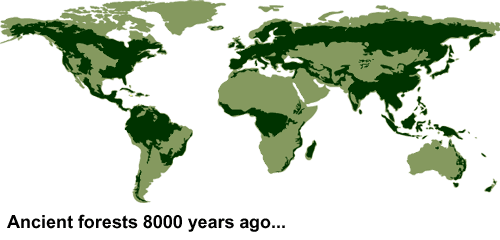 When the world is finally quiet, when it is calm and peaceful, then and only then can we all breathe a sigh of relief. Until that time we must fight the good fight.
"Love" is the condition in which the happiness of another person is essential to your own.
-Jubal Harshaw,
Stranger in a Strange Land
No person is your friend who demands your silence, or denies your right to grow. - Alice Walker
SIMPLE SOLUTION:
Peace
By Elizabeth Cunningham
The problem is
people think peace is boring
we have lost our imagi-
nations. We have forgotten
the fluidity of peace
how it is like all the muscles
rippling to lift the dancer's leg,
how it is the slow rhythm of tidal rivers
how it is clouds forming and dispersing
how it is a flock of birds turning as one
in evening sky
how it is food laid out on a round table
and honest struggle
between lovers and friends
how it pulses in our blood
how it sings in our ears
how the death of each tiny thing
is held secure in its arms
with the life. We have forgotten
how boring it is to kill each other
how predictable.
There is much more suspense
in peace.

And the Cat said. .

1. Thou shalt not jump onto the keyboard when thy human is on the computer.

2. Thou shalt not unroll all of the toilet paper off the roll.
3. Thou shalt not project hairballs from the top of the refrigerator.
4. Thou shalt not sit in front of the television as if thou art invisible.

5. Thou shalt not jump onto thy sleeping human's bladder at 3 A.M.
6. Thou shalt not reset thy human's alarm clock by walking on it.
7. Thou shalt not trip thy humans, even if they are walking too slowly.
8. Thou shalt not push open the bathroom door when there are guests in thy house.
9. Thou shalt not jump on the toilet seat just as thy human is sitting down.
10. Thou shalt attempt to show remorse when being scolded.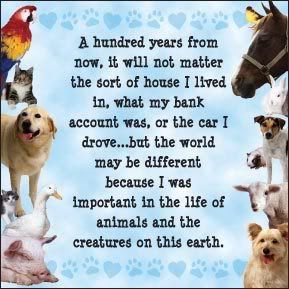 Blue Whale - video powered by Metacafe