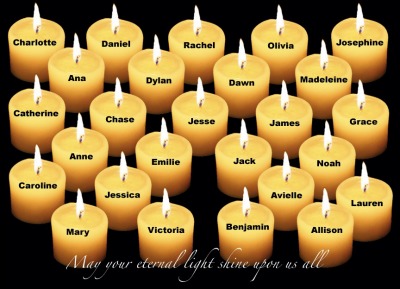 and grandchildren!
Source: Wikipedia
UNREGULATED CAPITALISM:
The Evils of Unregulated Capitalism
by
Joseph Stiglitz
PLEASE NOTE: The quotation that appears within the above graphic was altered slightly before going viral. The actual quote appears below:
"Should any political party attempt to abolish social security, unemployment insurance, and eliminate labor laws and farm programs, you would not hear of that party again in our political history. There is a tiny splinter group, of course, that believes you can do these things. Among them are H. L. Hunt (you possibly know his background), a few other Texas oil millionaires, and an occasional politician or business man from other areas. Their number is negligible and they are stupid."
Source: From The Papers of Dwight David Eisenhower, Volume XV - The Presidency: The Middle Way
That doesn't alter the fact, however, that the "splinter group" is stupid! Besides, I LOVE the fact that Mitch McConnell, the "poster child" for stupid, is standing next to President Eisenhower (obviously Photoshopped) into the graphic...
"In the councils of government, we must guard against the acquisition of unwarranted influence, whether sought or unsought, by the military-industrial complex. The potential for the disastrous rise of misplaced power exists and will persist."

"If men develop weapons that are so terrifying as to make the thought of global war include almost a sentence for suicide, you would think that man's intelligence and his comprehension... would include also his ability to find a peaceful solution."Dwight D. Eisenhower
Joined
Nov 6, 2010
Activist Aspirations
Casual
Here for
Meeting Friends, Support a Cause
Group Host of
none yet
Groups
ORANGUTANS: Men of the Forest, Occupy@Care2, Protecting Wildlife - NWF, Slavery Today, The Fascinating World Of Insects
Hometown
Homepage
Birthday
Feb 01
About Me
I don't take myself too seriously. I'd never knowingly inflict pain on anyone. I've learned that no matter how much love hurts, it's worth the cost. I've also learned to be patient, and that time changes a person's perspective.
Introduce yourself to Susanne
Lifestyle
Activist Aspirations
Casual
Political Leaning
Liberal
Wild Fact About Me
I have a weird sense of humor, and I love to laugh. Unfortunately, major depression runs in my family, and I'm currently struggling through a debilitating bout with it. I'm using my "one day at a time" philosophy to get me through each day.
My Philosophy
"One day at a time."
What Gives Me Hope
Children. They are our future. They're born innocent. What happens to them after that depends on all of us. It DOES take a village, and we all need to be caring and responsible villagers...
If I were Mayor, I'd make the world a better place by
What/who changed my life and why
There was a lot of sadness in my childhood, yet I'm okay. I think it made me a better person. And it makes me want to help others.
Favorites
Quotation
"Stupid is forever, ignorance can be fixed."
~Don Wood
Introduce yourself to Susanne