"Don't just sit there, DO SOMETHING!!!!"

Richmond, VA, USA
female
divorced, 4 children
Speaks: English, german
Joined Apr 4, 2006






"Controlling the flow of life is impossible" Deepak Chopra

"It's dinner time in America. But for 1 in 4 children, you'd never know it."

For nearly 17 million children, dinner time can be the cruelest part of the day. Right here in the United States, almost 1 in 4 children don't know when they will have their next meal.
Copyright © 2010, Children's Defense Fund

But you may not realize that for 1 in 6 Americans, hunger is a reality.
We all have contact with people affected by hunger, we just may not be aware of it. It is a silent epidemic that affects more than 49 million Americans - many of those in families caught up in the Great Recession and facing hunger for the first time, who hide their struggle.





CLICK DAILY TO DONATE BIBLES - IT'S FREE
http://www.thebiblesite.org/

CLICK DAILY TO FEED ABUSED ANIMALS - IT'S FREE
http://www.theanimalrescuesite.com/







911 Truth Movement Caucus: Forget Me Not

As a member of a 9/11 family, or just seeking the truth behind 911 join The 911 Truth Movement Caucus and Be Heard. The Balanced Party 911 Truth Movement Caucus membership is open to all US citizens. In joining, you will help in the outreach to other 9/11 families, victims, and activists to share the message: Forget Me Not

http://wrongfuldeathoflarryneal.com



Sign and end this barberic practice:
http://www.thepetitionsite.com/1/ban-all-seal-products---end-the-inhumane-slaughter


If you or someone you know has experienced job discrimination because of an old or minor conviction that is not related to the job, please click here


Your Friendship Style is Empathetic You deeply care about each person you're friends with. For you, friendship is all about the personal connection.
You tend to know everything about your friends' lives... and they know everything about yours. Your friends are your confidants.


Owl: Nov 23 – Dec 21
Changeable and mutable as the wind, the Owl is a tough one to pin down. Warm, natural, with an easy-going nature, the Owl is friend to the world. The bearer of this Native American animal symbol is notorious for engaging in life at full speed, and whole-hearted loves adventure. Owls make great artists, teachers, and conservationists. However, due to his/her adaptability and versatility – the Owl would likely excel in any occupation.


I do not like this Uncle Sam,
I do not like his health care scam.
I do not like these dirty crooks,
or how they lie and cook the books.
I do not like when Congress steals,
I do not like their secret deals.
I do not like this speaker Nan ,
I do not like this 'YES, WE CAN'.
I do not like this spending spree---
I'm smart, I know that nothing's free.
I do not like your smug replies,
when I complain about your lies.
I do not like this kind of hope.
I do not like it. nope, nope, nope!
Go green - recycle Congress in 2010!


If you're an only child...
You're a rock-solid citizen — and a sweetie. "Only children are super-reliable," Dr. Leman says. "They're like oldest children taken to the extreme." Growing up with only adults made you into a little grown-up early on — meaning you're serious and dependable. You're the rare person who will stay up half the night helping a friend or partner prep for a licensing exam or a big work presentation. You're the type to move your partner's car so he or she doesn't get a ticket. Punctual and true to your word, onlies like you never leave a loved one waiting for a call or email. And you're articulate, too, so your date can expect great conversations that really make a person think.
Your love challenge: Admit it — you're a bit of a perfectionist. Maybe you send back steaks that aren't cooked just so or point out a teeny-tiny stain on your date's sweater. Also, you're so cautious and pragmatic that you can be very slow to act (i.e., someone else has to make the first move).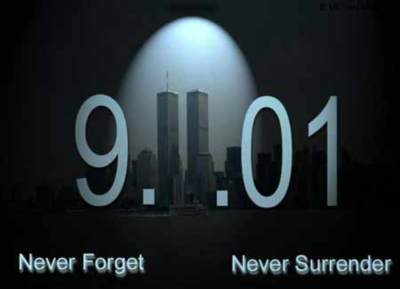 Georgia inmate Troy Davis was defiant to the end, proclaiming his innocence in the 1989 slaying of off-duty Savannah police officer Mark MacPhail. Here are his final words, as witnessed by an Associated Press reporter: "I'd like to address the MacPhail family. Let you know, despite the situation you are in, I'm not the one who personally killed your son, your father, your brother. I am innocent. The incident that happened that night is not my fault. I did not have a gun. All I can ask ... is that you look deeper into this case so that you really can finally see the truth. I ask my family and friends to continue to fight this fight. For those about to take my life, God have mercy on your souls. And may God bless your souls."
RIP TROY....YOU ARE A HERO!!!

What is man without the beast?
If all the beasts were gone, men would die
from great loneliness of spirit, for whatever
happens to the beasts also happens to man.
All things are connected.
Whatever befalls the earth befalls the children of the earth.

~~Chief Seattle~~












Joined
Apr 4, 2006
Activist Aspirations
Casual
Here for
Meeting Friends, Dating, Job Search, Professional Connections, Support a Cause
Group Host of
Groups
(AGR) A Green Road, Christian Growth Through the Word, Christians in Recovery from Addictions, Daily Scripture, Forensic Science, Former Silent Majority, Free Burma!, Indefinite Detention, King Jesus Forum, PEOPLE FOR ANIMALS HARYANA, Salvation By Grace, THE LEFT THE RIGHT AND BEYOND, Vegetarian
Hometown
Washington, DC
Homepage
Birthday
Dec 08
About Me
energetic,passionate,compassionate, dedicated,loyal, fun loving,
Introduce yourself to Phyllis
Lifestyle
Activist Aspirations
Casual
Political Leaning
Conservative
Wild Fact About Me
I was a majorette in high school for the Pride of Northern California, THE ARMIJO HIGH SCHOOL MARCHING BAND
My Philosophy
I try not to judge...
What Gives Me Hope
Every new day gives me hope
If I were Mayor, I'd make the world a better place by
Get homeless people off the streets, give them education and job skills, while feeding and clothing them and hopefully incorporate them into the work world.
What/who changed my life and why
GOD...has changed my life...getting into recovery has helped me realize I control nothing.
Favorites
Quotation
You can't always get what you want...but you find sometimes, you get what you need.
Introduce yourself to Phyllis
My Butterfly Rewards
Most recent activity (up to 500 gifts shown)
---
I've earned Butterfly Credits