"To help others and end this cruelty throughout the world."

Uniontown, PA, USA
female, age 118
single, 2 children
Speaks: English
Joined Jan 1, 2006


Causes: Animal Welfare, Against Factory Farms, Anti-Hunting, Breast Cancer Awareness, Children's Welfare, Civil Rights, Endangered Species, Environment, Marine Wildlife, pollution, Environment

Activities: cooking, camping, travel, reading, Wildlife Observation, swimming, singing, People Watching, Listening to Music, Arts/Crafts, Astronomy, Auto Racing, Books - Collecting, Driving, Games - Cards, Gardening, Horseback Riding, Magic, Meditation, Movie watching, Music - Concerts




Lady Ravens Is Always A Lady
Hello My Friends:
You can now add me on FaceBook I am:
Susan Baysinger Jenkins
I tried to add you when I see you, but some don't know me by my real name. So if you want add me.

Thank You * Blessings*
This Is Me ...... Your LadyRavensMy Sister and Wonderful Friend :
A Part of My Heart Shall Always Be With You

My Dearest Marty:
You came into my life and lifted me up.
Then we became Sisters.
You shall remain in my Heart and Soul forever.
Our phone calls an cups of tea over the phone I shall miss deeply.
Most of all My Dear one may you be free of pain.
Someday we shall hug one another again.
I have been truely Blessed having a wonderful Friend and Sister in my life like you.
*Fly with the Angels*
I will miss you !
All my Love your LadyRavens your Suz
* Rest in Peace * May we share a cup of tea again someday !


Enjoy these my Friends:
Just click


http://www.duirwaighgallery.com/inspiration_aknock.htm

http://www.gratefulness.org/candles/enter.cfm?l=eng

http://www.mayyoubeblessedmovie.com/





Life is a journey in which we tread each and everyday. Enjoy
it to its fullest and appericate all its being through natures
glory. Each day I am on a different mission in this life.
Come join me! Take my hand lets walk down this path
together, side by side. Feel the wind kiss your cheek. Hear a
little birdy singing a sweet melody. Watch with your own eyes
in glory the wonders of your own back yard. You will be
truely amazed ! * Now listen to your own HEART and where
it wants to take you *



I Love to go Walking with Nature and all her beings,
studying and sharing my beliefs with others, burning candles
while enjoying the sounds of Celtic music and dreaming off
into another time and deminsion ! Sitting quietly writing
poetry for others to read and touch there souls.
*Pats the seat next to hers....come sit a spell withs me and
share the devine * To Share a Dream is all in believeing in
ones own reality in this life no matter where we sit ! *
Dreams go on forever, They do not fade away and die, or
shall they ever lie to us. Go on Dreaming my Friend, and
never let go of ones Dreams.
I know its hard to say * LETS ALL GET ALONG IN THIS
OLD WORLD* Well do you think we could try ? Hummm
million dollar question eh ?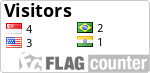 Joined
Jan 1, 2006
Activist Aspirations
Casual
Here for
Meeting Friends, Professional Connections, Support a Cause
Group Host of
Groups
'' GARDEN OF FRIENDSHIP '', A Free Stuff Network (AFSN), ANGELS, Ancient and Modern Cultures, CHEROKEE PLACE OF PEACE, Care2 FLY?, Care2 Feedback and Suggestions, Care2 Princesses of Causes, Celtic Dreams, Celtic History and Spirituality, Charmed Life, Click free to donate and Petitions, Computer Questions, DUO for World Peace more »
Hometown
South East of Pittsburgh,PA
Homepage
http://mywebpage.netscape.com/ladyravens26/
index.html
Birthday
June 14, 1900
Languages
English
About Me
I am LadyRavens...I am very well laid back and live with natures glory shinning around me. *I Love to go Walking with Nature and all her beings, studying and sharing my beliefs with others, burning candles while enjoying the sounds of Celtic music and dreaming off into another time and deminsion ! Sitting quietly writing poetry for others to read and to touch there souls.
*Pats the seat next to hers....come sit a spell withs me and share the devine * To Share a Dream is all in believeing in ones own reality in this life no matter where we sit ! * Dreams go on forever, They do not fade away and die, or shall they ever lie to us. Go on Dreaming my Friend, and never let go of ones Dreams.* So I am A Dreamer *
Introduce yourself to Lady
Lifestyle
Pets
Dog.....Cat....Guiena pig....and Fish
Activist Aspirations
Casual
Political Leaning
Conservative
Religions
Earth Religions
Eating Habits
Almost Vegetarian
Wild Fact About Me
Some say I am a Witch...Oh well I love to Keep em guessing !
My Philosophy
Live today to its fullest, for it just may be your last. We can't go back into yesterday and change a thing about it, only learn from our mistakes and go onwards. Dream of tomorrow for tomorrow may never become our reality. So where my friends does this leave you ?
What Gives Me Hope
My Dreams of learning and growing to share with others. Yet to see another tomorrow!
If I were Mayor, I'd make the world a better place by
Is to feed and cloth all its beings !
What/who changed my life and why
adopt your own virtual pet!
What Bugs Me
One who puts toilet paper on wrong
Passions
animals, learning, laughter, love, LIFE!!!, music, traveling, photography, other cultures, reading, spirituality, water, trees, nature, fire, earth, Energy Healing And Love, books, art
Inspirations
all phases of our Moon, Lord an Lady, the wind, life itself, the sun coming up, The Great Spirit, blue skies, Birds chirping, a gentle breeze, animals, nature, the beauty of nature
What Scares Me

Favorites
Role Models

Quotation
The heart of a woman though fragile,
also holds unspoken strength,
and beauty.
Many storms are weathered,
the winds of life are felt,
but still strength remains.
There are times,
though it may not show,
that are overwhelming,
by what has transpired,
love lost along the way,
felt but not to be,
or love not returned,
perhaps of dreams and hopes
that faded into obscurity,
lost in the dreams or needs of others.
There is great tenacity for truth,
love and dreams,
and belief in the knowledge,
she can do what is needed,
by herself if need be.
Quietly inside,
her heart cries out,
morning wasted moments in life,
yet knowing when needed,
her strength will rise,
and she will do as she must.
Interests
Learning all I can and sharing all I can, Mind/Body/Spirit, Antiques/Collectibles, Music, Movies, Crystals, Recycling, Politics, Herbs, Gardening/Farming, Women's Studies, Vegetarian / Vegan, History, Water Purification, Etc
Books
Stephen King books, Harry Potter Series by J. K. Rowling, VCAndrews, Janet Dailey, Silver Ravenclaw, Philippa Gregory
Music
Classical music and movie soundtracks, Celtic
Movies
Harry Potter, Wizard of Oz, Dances with Wolves, Lord of the Rings, Sailor Moon, Gone with the wind!
TV Shows
Holidays, Drama's
Favorite Foods
Pasta n Shrimp
Favorite Places
The Forest of course !
Can't Live Without
A CELL PHONE, My dogs: Bugsy, n Tipper, Water, Fruits, n Veggies, my computer with internet access, my candles
Introduce yourself to Lady
My Butterfly Rewards
Most recent activity (up to 500 gifts shown)
---
I've earned Butterfly Credits