"Enjoy The Empty Nest!"

Saint Louis, MO, USA
female
married
Speaks: Learning Arabic, Farsi, Spanish, English
Joined Sep 2, 2007







I'm a native Saint Louisan in love with life, learning, and the journey to spirituality. I believe living holistically is important, and in this age of materialism, a simple life is a crowning achievement.





I believe there's only one God, and it's important that we respect the way our fellow human beings perceive Him or Her. I don't believe God has a particular gender and it's counterproductive to assign one. I enjoy reading all the sacred scriptures of the world and would love to have friends from every culture.



One of my guilty pleasures is great horror movies. Autumn is my favorite time of year. I don't like hot weather, crave the ocean, and I love to photograph lighthouses. I'm a pianist and former piano teacher, and music of all kinds blesses my soul. I also like to spend time writing and adore cats.

Some of the people I most admire most, past and present, are Jesus, Moses, Muhammad, Baha'u'llah, Maya Angelou, Hilary Clinton, Desmond Tutu, Yusuf Islam, Paul Rusesabagin, and Ghandi. It breaks my heart to see people killing people, the suffering of women and children throughout the world, and the way mankind no longer seems to respect life. My goal during the coming year is to find ways to contribute to society through volunteer work in various causes.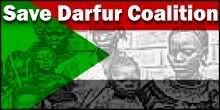 Joined
Sep 2, 2007
Activist Aspirations
Enthusiastic
Here for
Meeting Friends, Support a Cause, Other
Group Host of
none yet
Groups
Buddhism, Cat Lovers, Equal Rights for Women, Greenpeace, PETA - People for the Ethical Treatment of Animals, World Without Frontiers
Hometown
Saint Louis, MO
Homepage
Birthday
July 28
About Me
An empath and psychic, passionate about the peace movement, holistic living, the paranormal, metaphysics, music, environmentalism, human rights, feminism, animal rights, children's welfare, and rights of the elderly. I enjoy studying spirituality, world religions, other cultures, travel, and horror movies. I'm very much a Leo woman with a gypsy heritage and love of life!
Introduce yourself to Ani
Lifestyle
Activist Aspirations
Enthusiastic
Political Leaning
Moderate
Wild Fact About Me
I love tattoos (and have 3)!
My Philosophy
A mistake is no longer a mistake when it becomes a lesson learned.
What Gives Me Hope
Seeing God in those around me
If I were Mayor, I'd make the world a better place by
Work to end abuse of women throughout the world.
What/who changed my life and why
Adopting an abused, rescued Boxer. It took several years of work with her to overcome the trauma she had experienced, but she was a wonderful dog. It proved to me that every creature has worth. It also helped me become aware of illegal dogfighting, one of many atrocities in this country.
Favorites
Quotation
Don't raise your voice, improve your argument. Desmond Tutu
Introduce yourself to Ani
My Butterfly Rewards
Most recent activity (up to 500 gifts shown)
---
I've earned Butterfly Credits