"Enjoy The Empty Nest!"

Saint Louis, MO, USA
female
married
Speaks: Learning Arabic, Farsi, Spanish, English
Joined Sep 2, 2007


Causes: Hunger, Genocide throughout the world, Persecution of Baha'i Faith, Corporate responsibility, Affordable presciptions, Juvenile Diabetes, Boxer Rescue, National health insurance, Anti-war, Pet adoption, Food safety, Anti-hunting, Protecting the environment, Homelessne

Activities: Motorcycling, Web design, Surfing the internet, Drumming and chanting, Accupressure and massage, Meditation, Yoga, Horror movies, Learning languages, Travel, Scrying, Tarot, Writing, Growing and using herbs, Reading, Playing piano, Beladi dance, Listening to Music






I'm a native Saint Louisan in love with life, learning, and the journey to spirituality. I believe living holistically is important, and in this age of materialism, a simple life is a crowning achievement.





I believe there's only one God, and it's important that we respect the way our fellow human beings perceive Him or Her. I don't believe God has a particular gender and it's counterproductive to assign one. I enjoy reading all the sacred scriptures of the world and would love to have friends from every culture.



One of my guilty pleasures is great horror movies. Autumn is my favorite time of year. I don't like hot weather, crave the ocean, and I love to photograph lighthouses. I'm a pianist and former piano teacher, and music of all kinds blesses my soul. I also like to spend time writing and adore cats.

Some of the people I most admire most, past and present, are Jesus, Moses, Muhammad, Baha'u'llah, Maya Angelou, Hilary Clinton, Desmond Tutu, Yusuf Islam, Paul Rusesabagin, and Ghandi. It breaks my heart to see people killing people, the suffering of women and children throughout the world, and the way mankind no longer seems to respect life. My goal during the coming year is to find ways to contribute to society through volunteer work in various causes.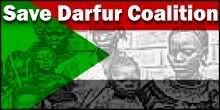 Joined
Sep 2, 2007
Activist Aspirations
Enthusiastic
Here for
Meeting Friends, Support a Cause, Other
Group Host of
none yet
Groups
Buddhism, Cat Lovers, Equal Rights for Women, Greenpeace, PETA - People for the Ethical Treatment of Animals, World Without Frontiers
Hometown
Saint Louis, MO
Homepage
Birthday
July 28
Languages
Learning Arabic, Farsi, Spanish, English
About Me
An empath and psychic, passionate about the peace movement, holistic living, the paranormal, metaphysics, music, environmentalism, human rights, feminism, animal rights, children's welfare, and rights of the elderly. I enjoy studying spirituality, world religions, other cultures, travel, and horror movies. I'm very much a Leo woman with a gypsy heritage and love of life!
Introduce yourself to Ani
Lifestyle
Pets
A tuxedo cat named Najah
Activist Aspirations
Enthusiastic
Political Leaning
Moderate
Religions
Still searching
Eating Habits
Cheesecake, Ethnic foods particularly, Coffee - an unfortunate habit!, Green tea and iced tea, Vegetables, Rice dishes, As healthy as possible
Wild Fact About Me
I love tattoos (and have 3)!
My Philosophy
A mistake is no longer a mistake when it becomes a lesson learned.
What Gives Me Hope
Seeing God in those around me
If I were Mayor, I'd make the world a better place by
Work to end abuse of women throughout the world.
What/who changed my life and why
Adopting an abused, rescued Boxer. It took several years of work with her to overcome the trauma she had experienced, but she was a wonderful dog. It proved to me that every creature has worth. It also helped me become aware of illegal dogfighting, one of many atrocities in this country.
What Bugs Me
Materialism, Contentiousness, People who abuse children, Ignorance, Racism of any kind, People who disrespect others, Abuse of women, Destruction of our environment
Passions
Other cultures, Freedom of religion, Feminism, Animal adoption, Protecting our natural resources, Achieving peace, Seeking God, Living a simple life, Ending illegal animal fighting, Protecting animals, The rights of all human beings
Inspirations
Peacemakers, Honesty, Loyalty, Life experiences, Seeing into the spirit world, An autumn breeze, Music, The sound of the sea
What Scares Me
The government, Religious extremism, Violence in our youth today
Favorites
Role Models

Quotation
Don't raise your voice, improve your argument. Desmond Tutu
Interests
Sacred spiritual texts, Books - Early Stephen King, Books - Dean Koontz, Taoism, Buddism, Books - Ann Rule, Books - Kathy Reichs, Books - Tess Gerritsen, Mind/Body/Spirit, Yoga, Belaid dance, Web design, The internet, Horror movies, Growing herbs, Boxers, Cats, Travel, Lea
Books
Almost anything
Music
All kinds
Movies
The Village, Skeleton Key, Hotel Rwanda, The Fog, Rob Zombie's Halloween, Snatch, The Holiday, Legends of the Fall, Fiddler on the Roof, Mystic Pizza, Moonstruck, Chasing Freedom, Ushpizin, Troy, The Perfect Storm, House of Sand and Fog, Dog Soldiers, The Grudge, The Messe
TV Shows
CSI, Ghost Whisperer, Supernatural, Medium, Criminal Minds, Bones, The Shield, Damages, The Riches, Sex and the City, The Tudors
Favorite Foods
Not a great lover of meat, Vegetables, Whole grains, Cheesecake, Rice dishes, Salads, Ethnic foods
Favorite Places
Anywhere near the ocean
Can't Live Without
My computer - my window to the world!
Introduce yourself to Ani
My Butterfly Rewards
Most recent activity (up to 500 gifts shown)
---
I've earned Butterfly Credits