"Stand up for what is right.. even if you stand alone."

Bogota, DC, Colombia
female
single
Speaks: English as a 2nd Language, German, Spanish
Joined Mar 11, 2005


Causes: anti-animal abuse, anti-vivisection, OUR PLANET, Indigenous Peoples Rights, freedom of religion, animal rights and welfare, No more animal use and abuse, no more animals for "entertainment", Anti-Hunting, Endangered Species, tibet

Activities: nature, visiting museums, internet, environment, enjoying nature, Wildlife Observation, long walks, Listening to Music, hiking, shopping, animals, Anything Outdoors, walking




You must not lose faith in humanity. Humanity is an ocean; if a few drops of the ocean are dirty, the ocean does not become dirty.
Thanks my dear Eowyn Anne for this great tags!!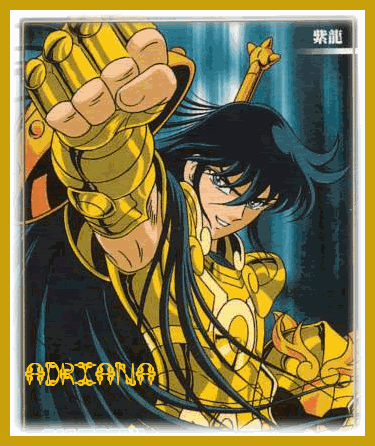 WATCH THE WOLF WATCH CAM FROM THE INTERNATIONAL WOLF CENTER:

http://www.elyminnesota.com/cams/wolfcam/index.php

Joined
Mar 11, 2005
Activist Aspirations
Casual
Here for
Meeting Friends, Dating, Job Search, Professional Connections, Support a Cause
Group Host of
none yet
Groups
$ Boycotts $, ANONYMOUS R US 2, Activists Against Factory Farming, All Animals Great And Small, Amnesty International, Animal Action Group-writing letters to help animals worldwide., Animal Advocates, Animal Education and Petitions, Anime, Ask the Vet Techs, DELETE!? My A**!!!, Defenders of Wildlife, Defenders of Wildlife Action Fund - Electing Pro-Wildlife Leaders, Defenders of the Voiceless more »
Hometown
Bogota
Homepage
http://loquediceadriana.blogspot.com
Birthday
July 11
Languages
English as a 2nd Language, German, Spanish
About Me
I live in my own world .. still working on it..
Introduce yourself to Adriana
Lifestyle
Pets
Dogs
Activist Aspirations
Casual
Political Leaning
Indifferent
Religions
Spiritual but not religious, earth religions
Eating Habits
Coffee - Now!, Chocolate - Lots of it, Healthy food but allow for treats, pizza!, pasta, Everything Natural with Respect, eco-friendly, italian, fruits and veggies
Wild Fact About Me
My Philosophy
Just respect all living beings in this planet.
What Gives Me Hope
Good people I see very day here!!
If I were Mayor, I'd make the world a better place by
What/who changed my life and why
My doggie.. Lukas (forever in my heart)!! ALF people... and lots of people helping animals worldwide.

Peter Singer books have had a great impact in my life, also "the 4th agreements" by Miguel Ruiz. Most budhist books and others...
What Bugs Me
Gossip Addicts, envy, Those who hurt others weaker than them, people who WON'T use their minds!, hypocrisy, cruelty, Any one that would hurt an animal
Passions
fairies, Animal Welfare/Rights, Mother Earth, Nature and Animals, Metal music, the moon, trees, oceans, WOLVES!!! of course!, dragons
Inspirations
Mother Earth, being in the mountains, birds singing, people who save animals, innocence, wolves, wildlife, full moons, Animal sanctuaries and shelters, ANIMAL RIGHTS ACTIVISTS, rain, the wind, the sun coming up, the sound of the ocean, the beauty of nature, blue
What Scares Me
War - Cruelty - Greed - Indifference, Is how cruel the people of the world are, Disrespect for others, cruel people
Favorites
Role Models
I better find my own path!!, ME!!!
Quotation
Stand up for what is right.. even if you stand alone.
Interests
Outdoor Activities, Environmental issues, ecology, wolves, wildlife, long walks, learning new things, fairies, dragons, anime, animals, ecology, Wildlife, Biodiversity
Books
buddhism, Deepak Chopra books, The 4th agreements, osho, fairys.., Anything to do with animals and nature, Peter Singer, unusual and weird books, Horror books, Fantasy books
Music
Rammstein, rock, electronic, Linkin Park, goth, Death Metal, Cradle of filth, Iron Maiden, Slayer, Rammstein, Nightwish, Therion, Stratovarius
Movies
Anime movies, Tim Burton films, night of the living dead, nightmare before christmas, VAMPIRE movies, zombie movies, the Matrix, Resident Evil, Exorcist, Ice Age, halloween, horror movies, Gorillas in the Mist, Dawn of the Dead, Silence of the Lambs, House of 1000 Corps
TV Shows
National Geographic Channel, Spongebob!, dragon ball series, Yu Yu Hakusho, Wolf's Rain, What Not to Wear, horror, history channel, Married With Children, evangelion, Daria, x-files, The Simpsons, South Park, Law and Order, futurama, Discovery Channel, Animal Planet, Saint
Favorite Foods
organic, eco friendly, spicy foods, Everything natural with respect, Arepas, pasta, ICE CREAM!, italian, yogurt, thai, Ethnic foods, wine, healthy, fruits and veggies, thai, spaghetti, pizza, coffee, chocolate, apples, olives
Favorite Places
colombia, Out in the Woods, Anywhere with my animal companions, Andes mountains, Anywhere with my family, anywhere in Nature, the ocean, the mountains, lakes, home
Can't Live Without
internet, knowledge, spirituality, chocolate, mother nature, my mom, Lukas and Mika, family, animals
Introduce yourself to Adriana
My Butterfly Rewards
Most recent activity (up to 500 gifts shown)
---
I've earned Butterfly Credits