From dust we come, to dust we return. In between we garden.

Hello All, Obviously I have not been around much. I was going to take down my page, but who knows, I may make it back eventually. I'm checking in. I moved to a very rural area and only dial-up, so opening pages and sending comments is almost impossible. Thanks for your messages and comments they have been much appreciated!! Thanks for all you do.
DEAR FRIENDS, THANK YOU FOR ALL THE GROUP INVITES. MUCH APPRECIATED, BUT AS OF NOW MY PLATE IS FULL AND I COULD NOT DO THEM JUSTICE.

me swimming in circles.



We are mounds of quarks in trios, we are proton-and-electron families. ...There is but a single family on this planet, just one life-form stretching out its tendrils, testing possibilities as dust and stars did once upon a time. Face it, we are all in this together, microbes, seaweed, starfish, salamanders, humans, every strange extrusion of nucleic acid chains. We are the kin of yeast, the brothers of cockroaches, the sisters of sugar beets, and the cousins of maize. We share a common birthright born of ancient gene-and-membrane teams. All of us are children in the clan of DNA. Howard Bloom
Please support the Villa Lobos Rescue Center for Bully Dogs, aqua dulce, Ca.





BOYCOTT CHINA, FOR THEIR TOTAL DISREGARD
FOR THE SAFETY OF NOT ONLY THEIR OWN PEOPLE, BUT THE PEOPLE OF THE WORLD. FOR THEIR HOSTILITY TOWARDS THE
TIBETAN PEOPLE AND FOR THEIR HORRIFIC TREATMENT OF ANIMALS.
LET US ISOLATE THEM FROM THE REST OF THE WORLD COMMUNITY
WITHOUT TURNING OUR BACKS ON HUMAN RIGHTS, INJUSTICES.




OM MANI PADME HUM



Free Tony! We Cannot Give Up!



ADDRESSING HOMELESSNESS

If every landlord simply offered ONE of their next vacant
units to a Section 8 household who is looking for housing,
they would make a significant contribution to addressing
the affordable housing crisis in each community
and thus, homelessness.




None of us are free.


Well you better listen my sister's and brothers,
'cause if you do you can hear
there are voices still calling across the years.
And they're all crying across the ocean,
and they're cryin'across the land,
and they will till we all come to understand.

None of us are free.
None of us are free.
None of us are free, one of us are chained.
None of us are free.

And there are people still in darkness,
and they just can't see the light.
If you don't say it's wrong then that says it right.
We got try to feel for each other, let our brother's
know that we care.
Got to get the message, send it out loud and clear.


It's a simple truth we all need, just to hear and to see.
None of us are free, one of us is chained.
None of us are free.
now I swear your salvation isn't too hard too find,
None of us can find it on our own.
We've got to join together in spirit, heart and mind.
So that every soul who's suffering will know they're
not alone.

If you just look around you,
your gonna see what I say.
Cause the world is getting smaller each passing day.
Now it's time to start making changes,
and it's time for us all to realize,
that the truth is shining real bright right before our eyes.

---
"We never spy on 'GOOD' Americans."
http://www.meltingpotproject.com/mpp/about.html
This is Devin he was a 'bait' dog.so obviously a rescue.
Here you can see the 'fierce' pit bull in his swimming pool.
Never a more gentle fun-loving dog lived. The cats used
to sleep on top of him in the winter time.He was great at
locating baby crows and baby opposums and would
bring me back to them as if to say "Look what I found!
(I miss you 'Debbers'.)
"I found one day in school a boy of medium size
ill-treating a smaller boy. I expostulated, but he
replied: 'The bigs hit me, so I hit the babies;
that's fair.' In these words he epitomized the
history of the human race."




om
mani
padme
hum
They must find it difficult,
those who have taken
authority as the truth,
rather than
truth as the authority.

Humans Aren't the Only Species on Earth, They Just
Act Like IT!
http://zenzoned.tripod.com/newpage26.htm


We seek a world free of war and the threat of war.
We seek a society with equity and justice for all.
We seek a community where every person's potential
may be fulfilled.
We seek an earth restored.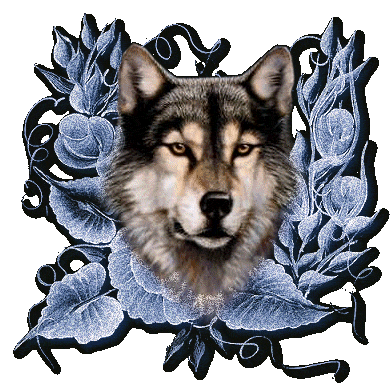 PLEASE HELP DEFEND US FROM MS. PALIN'S PLAN FOR
SLAUGHTER + WILDLIFE SERVICE CULL PLAN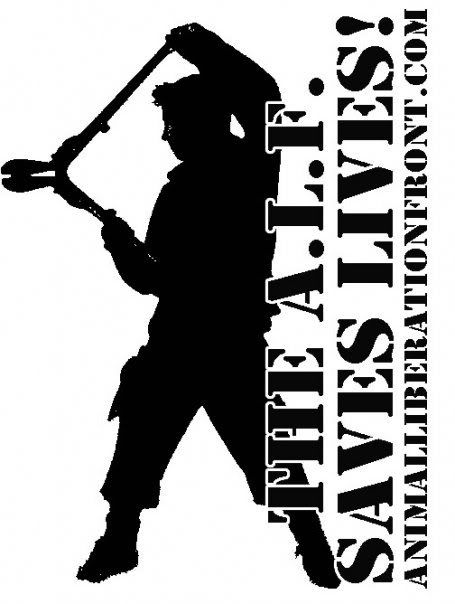 Is the Heart of any less value because it
beats under a covering of fur, feathers or scales?

"Free Me"

I didn't ask you to take me from here
I didn't ask to be broken
I didn't ask you to stroke my hair
or treat me like a worthless token

but my skin is thick
and my mind is strong
I am built like my father was
I've done nothing wrong

so free me
I just wanna feel what life should be
I just want enough space
to turn around
and face the truth
so free me

when are you gonna realize
you're just wrong
you can't even think for yourself
you can't even make up your minds
so my mind's a jail
I hate the whole goddamn human race
what the hell do you want from me
kill me if you just don't know

or free me
I just wanna feel what life should be
I just want enough space to turn around
'cause you're all fucked
someday maybe you'll treat me like you
~Gold Finger~





You call me a "Terrorist" so I'll wear it with pride.
The evil you do, you can no longer hide.

With each passing day, we expose your deeds
all the more.
We expose the rot within your very core.

So please excuse while we go on our way,

To live up to "Terrorist" in the very best way!


Save The World - One Click At A Time!

Click on each of these icons. It costs you
nothing and creates funding for the cause.








Click here to post this on your page or 'blog






FRIENDS COME IN ALL SHAPES AND SIZES.



"I'm not an African American.""I'm an American whose ethnic
orgin is African"

"The survival of the world depends upon our
sharing what we have and working together.
If we don't, the whole world will die. First
the planet, and next the people."
NAMASTE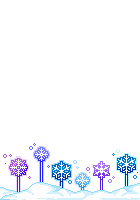 BE THE...
Rodeos are a cruel BLOOD SPORT
and must be STOPPED!
Legalized Animal Abuse for
COWARDS!
NEVER FORGOTTEN. ALWAYS IN OUR HEARTS.